This is AI generated summarization, which may have errors. For context, always refer to the full article.
(1st UPDATE) NICA's Alex Paul Monteagudo accuses the publishing house of 'radicalizing' children against the government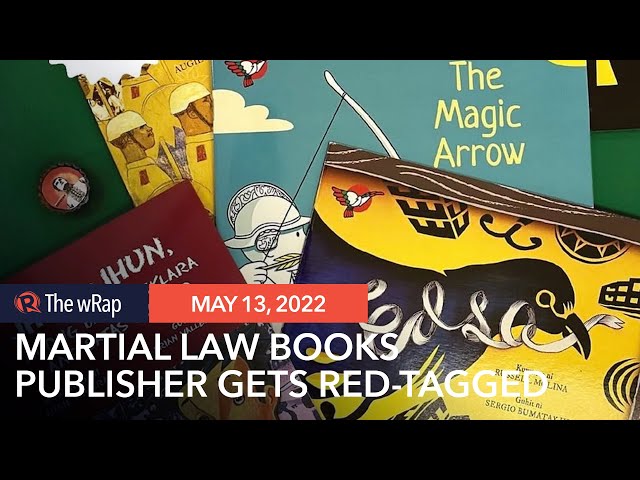 MANILA, Philippines – It's never too early to teach your kids about the Marcos dictatorship with Adarna House's #NeverAgain bundle, available for pre-order at 20% off now until May 22.
The bundle contains five illustrated books that tell stories of the Martial Law era: Si Jhun Jhun, Noong Bago Ideklara Ang Batas Militar, EDSA, The Magic Arrow, Isang Harding Papel, and Ito Ang Diktadura.
Shipping for pre-orders begins on June 14.
The sale has led National Intelligence Coordinating Agency (NICA) Director General Alex Paul Monteagudo to red-tag Adarna House, accusing the publishing company in a May 12 Facebook post of "radicalizing" children against the government.
This is not the first time that a Filipino bookseller has been red-tagged – in March, bookstores Popular and Solidaridad were defaced with anti-communist graffiti.
Augie Rivera, who wrote Si Jhun Jhun Noong Bago Ideklara Ang Batas Militar spoke out against the red-tagging in a May 12 Facebook post.
Rivera shared screenshots of Monteagudo's post and comments by Communications Undersecretary and National Task Force to End Local Communist Armed Conflict (NTF-ELCAC) spokesperson Lorraine Badoy.
In the caption he said: "Mariin kong kinokondena at itinatanggi ang mga paratang at alegasyon na isinasaad sa Facebook post sa ibaba (I strongly condemn and deny the accusations and allegations mentioned in the Facebook post below)."
He also said that he has no connection to the Communist Party of the Philippines, New People's Army, or National Democratic Front as mentioned by Monteagudo in his post.
He explained that he wrote the book back in 2001, as part of a five-book series published by UNICEF Philippines and Adarna House, and that it is a work of historical fiction that depicts important lessons and events from our history.
Adarna House announced the sale on May 11, just days after the May 9 elections that saw the late dictator's son Ferdinand "Bongbong" Marcos Jr. emerging as the country's presumptive president.
Bongbong's father, Ferdinand Marcos, ruled under Martial Law from 1972 to 1981, and stayed in power until he was exiled in 1986. The era is considered one of the darkest in Philippine history, marked by human rights abuses, widespread corruption, poverty, the silencing of media, and the oppression of political opposition. – Rappler.com