This is AI generated summarization, which may have errors. For context, always refer to the full article.
In an apparent consolidation of forces, Lakas-CMD formally renews its alliance with power blocs that make up the House supermajority
MANILA, Philippines – After rumors of leadership instability gripped the House of Representatives, its most dominant party signed an "alliance agreement" with numerous power blocs in an apparent consolidation of forces.
Speaker Martin Romualdez, Lakas-CMD president, led the signing of the documents on Monday, May 29. He was joined by ranking members of the following parties:
PDP-Laban
Nacionalista Party
National Unity Party
Nationalist People's Coalition
Party-List Coalition Foundation Incorporated
Smaller parties Centrist Democratic Party and Partido Novoteño also signed alliance agreements with Lakas. The president of the Centrist Democratic Party is Cagayan de Oro Representative Rufus Rodriguez, while Partido Novoteño was founded by Navotas Representative Toby Tiangco
Lakas-CMD is the biggest delegation in the House, with 71 members.
The documents all state that Lakas-CMD and the other parties:
will continue to work towards pushing for the legislative agenda of the Marcos administration
are cognizant of the fulfillment of this shared vision through unity among members of the House
have agreed to reiterate their alliance in the House
The parties also pledged their "full and unqualified support" to President Ferdinand Marcos Jr. and Speaker Romualdez.
"This alliance shall remain in full force and in effect until the 19th Congress adjourns in 2025," the documents read.
The event came more than a week after rumors of an ouster plot against Romualdez cast doubts on the strength of the supermajority bloc in the House.
Media first got wind of the tension after the House leadership abruptly demoted former president Gloria Macapagal Arroyo – a mentor of Romualdez and chairperson emeritus of Lakas-CMD – from senior to deputy speaker.
Her original post was a ceremonial title, so the explanation initially given by Majority Leader Mannix Dalipe – that Arroyo was being "unburdened" of heavy load – made little sense.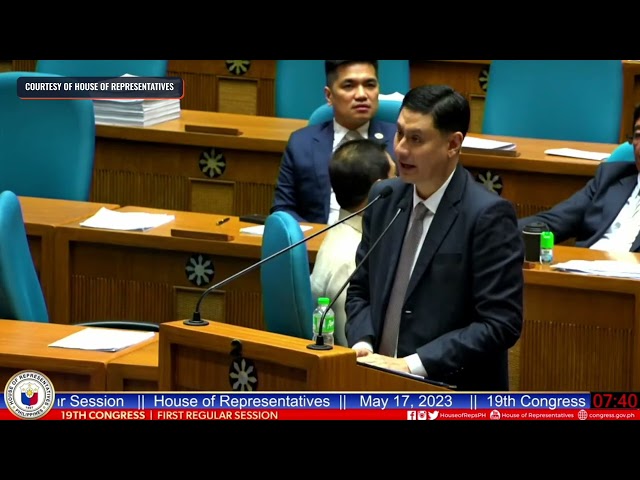 Arroyo later issued a lengthy statement, denying that she was engineering a coup against Romualdez.
Romualdez also came out with a press release asserting that efforts to "destabilize" the House need to be stopped.
The two political veterans appeared to have buried the hatchet in a public display of civility during a plenary session on May 22.
But the speakership squabble once again made the news over the weekend, when Arroyo issued a new statement asserting she was never duped by a congresswoman into supposedly believing that an ouster plot in the House already had the blessing of First Lady Liza Araneta Marcos. – Rappler.com