The Comelec says it no longer has jurisdiction over the case filed against Erwin Tulfo because ACT-CIS was already proclaimed party-list race winner in May 2022
MANILA, Philippines – The Commission on Elections (Comelec) on Thursday, May 25, dismissed a crucial case against broadcaster Erwin Tulfo, who was originally on his way to the 19th Congress as a replacement of a party-list lawmaker until that disqualification petition put his proclamation on pause.
In March, lawyer Moises Tolentino sought to bar Tulfo's congressional bid over allegations pertaining to "question of citizenship" and "conviction by final judgment of a crime involving moral turpitude."
But the Comelec's 2nd Division ruled that it lacked jurisdiction over the petition, which was filed nine months after Tulfo's party-list group ACT-CIS was proclaimed winner in the 2022 elections.
"The people vote for the party-list group/ organization/ coalition during elections, and not the nominees. Therefore, it is the party-list that is being proclaimed as the winner, and not the nominees," the ruling read.
"It would defeat the purpose of our rules in publishing the list of nominees and setting a deadline for the filing of petitions for disqualification if any person can simply file such petitions any time," it added.
Tulfo was the face of ACT-CIS in its campaign ads in last year's polls. It was the topnotcher of the party-list race, having received 2.1 million votes.
Its first three nominees in Congress – who all assumed their respective seats – are Edvic Yap, Jocelyn Tulfo, and Jeffrey Soriano. But without providing a reason, Soriano resigned from the House in February, leaving a vacant spot for ACT-CIS.
Erwin Tulfo – listed as fourth nominee in ACT-CIS' original filing with the Comelec – was eyeing to replace Soriano, according to a reliable source.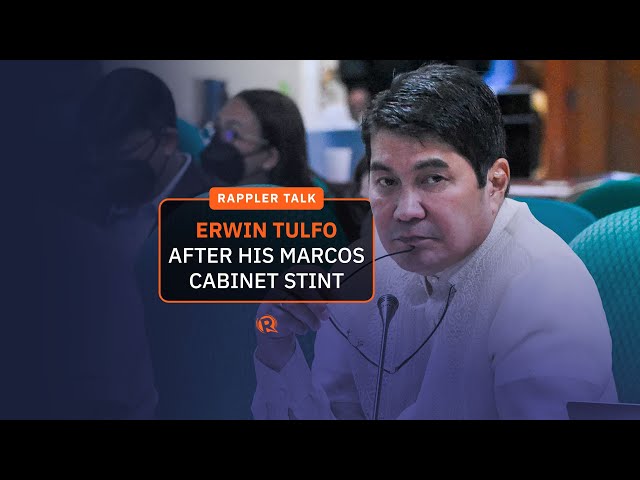 The Comelec's ruling is not yet executory, since the petitioner still has five days from promulgation to file a motion for reconsideration.
If successful in his substitution bid, Erwin will be the fourth Tulfo in Congress: brother Raffy is senator, sister-in-law Jocelyn is ACT-CIS representative, and nephew Ralph is a lawmaker representing Quezon City's 2nd District.
Tulfo, who was selected by President Ferdinand Marcos Jr. to lead the DSWD in May 2022, was twice bypassed by the CA over his US citizenship and a libel conviction that was upheld by the Supreme Court in 2008.
The former broadcaster previously said he renounced his US citizenship prior to taking the government post. – Rappler.com