This is AI generated summarization, which may have errors. For context, always refer to the full article.
'Maybe a dynasty if you're not doing anything.... But if you do something and perform, people notice that. Let them decide,' says freshman lawmaker and veteran broadcaster Erwin Tulfo
Following his entry to the 19th Congress, ACT-CIS Representative Erwin Tulfo became the fourth person with that surname to be in the legislative branch at the same time.
His brother Raffy is senator, his sister-in-law Jocelyn (wife of Raffy) is ACT-CIS representative, and his nephew Ralph is a lawmaker representing Quezon City's 2nd District.
Asked by Rappler whether the Tulfo family is shaping up to become another political dynasty, the neophyte lawmaker initially said in jest: "Kauupo ko lang (I just assumed my post), how can I be a dynasty?"
But answering on a more serious note, Tulfo tried to provide nuance on the "dynasty" tag.
"Maybe a dynasty, if you're not doing anything, if you're just sitting there and doing nothing, staring at the ceiling. But if you do something and perform, people notice that. Let them decide. Now if it's a dynasty and they don't like you there anymore, I think they will not vote for you," Tulfo said.
"And I would appreciate it. If we're not working, then don't vote for that politician, don't vote for whoever he is if he is not performing. But if he's performing, then why not, right?" he added. "We'll just show them, there's a difference."
There is currently no bill filed in the House under the 19th Congress seeking to regulate or even define political dynasties. The most success a measure of that kind has had in the legislature was during the Aquino administration-era Congress, where it was elevated to the plenary.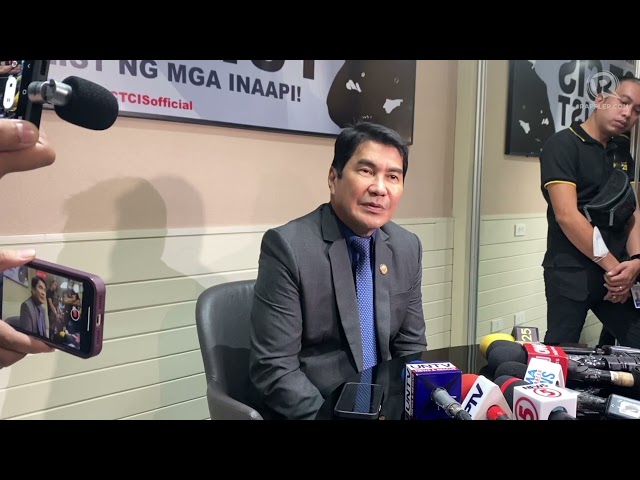 Substitution route
Tulfo became a congressman as a substitute nominee for party-list group ACT-CIS, replacing original third nominee Jeffrey Soriano who resigned from the House in February.
Tulfo, in a filing with the Commission on Elections (Comelec) ahead of the 2022 polls, was only listed as fourth nominee of the party-list group that emerged as the topnotcher of last year's elections.
The method he used is also called the post-election substitution route, a way of entering the House which is frowned upon by some election watchdogs, which see it as another attempt to abuse the party-list system.
The practice is not illegal, but some consider it a weak spot in the country's party-list law because it allows for placeholders who are warming the bench for politicians who want to have alternative options.
But Tulfo said the apt thing to do is reevaluate the party-list system.
"If there are questions, I guess the lower chamber should review that law. It was already enacted, so if there are problems, let's review it," he said.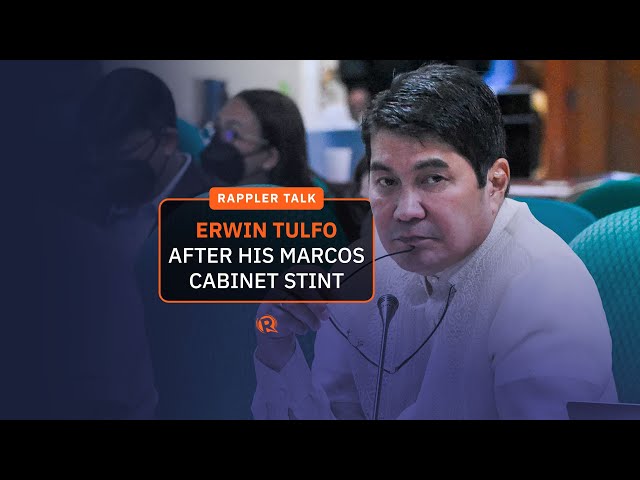 Limited powers
Tulfo – a former social welfare chief – was sworn in as a House member on Tuesday, May 30, after the Comelec junked at the division level a disqualification case that once delayed his congressional bid.
That petition raised questions about his citizenship and his libel conviction in court.
"We have a document coming from the embassy certifying I am a Filipino citizen. We have a ruling from the Supreme Court saying that the libel case already lapsed because 10 years have passed, that can no longer be cited as a ground for moral turpitude," he explained.
Tulfo has limited powers as of the moment because the Comelec has yet to resolve the case with finality in the en banc. He cannot vote and attend committee hearings.
Tulfo said he is anticipating the Comelec wrapping up the case before President Ferdinand Marcos Jr. delivers his State of the Nation Address (SONA) in July.
"[In the meantime], there are a lot of things to learn in Congress, probably attend some seminars on how to file bills and all that. I have 120 bills that I listed but I have to learn how to do it," he said.
The Tulfos are an established brand in Philipine media, having built a solid base of followers who are fed up with the country's justice system.
In their programs, they try to resolve aggrieved Filipinos' problems, from extramarital affairs to alleged government abuse. – Rappler.com
* Quotes in Filipino were translated into English.