But the Philippine National Police says law enforcers must present better ideas to combat communism
An organization based in Cordillera had recently suggested a tokhang-like (knock and plead) style approach to counter decades-long insurgency.
The Cordillera Regional Peace and Order Council (CRPOC) on Monday, August 23, passed a resolution adopting the "Dumanun Makitungtong" strategy. Under Executive Order No. 79 signed in 1897, the CRPOC and other peace councils were organized to serve as policy-making bodies dealing with peace and order.
Just like the tokhang, the Dumanun Makitungtong will enable law enforcers to conduct house visits to alleged members of organizations supporting the Communist Party of the Philippines, New People's Army, and the National Democratic Front.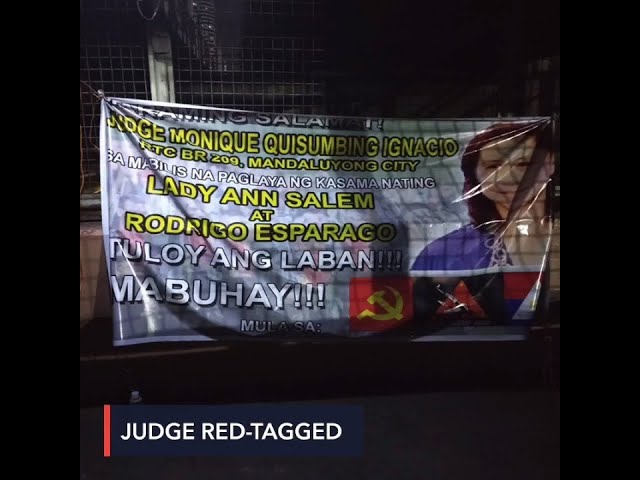 According to CRPOC, the purpose of the house to house visit is to persuade alleged supporters of rebel groups to cut their ties with the organizations.
This strategy was an original approach suggested by the Cordillera Regional Law Enforcement Coordinating Council (CRLECC) under its Resolution No. 6, which mobilized different sectors, including religious and law enforcement sectors, to participate in the said strategy.
However, Philippine National Police chief Police General Guillermo Eleazar said law enforcers must provide better ideas to address communism. The PNP chief added that he already instructed local police chiefs to coordinate with the CRPOC regarding the matter.
"In fighting communist insurgency in the country, we in the PNP believe that we have to present better ideas that focus on winning back the trust and confidence of those who fell prey to this failed ideology," Eleazar said in a statement on Tuesday.
The conduct of the visit could be inappropriate because there is no list of organizations proven to be directly connected to rebel groups. Also, progressive groups and individuals have also long been fighting the consequences of red-tagging, which includes deaths and harassments.
According to the tally of rights group Karapatan, there have been at least 414 victims of extrajudicial killings in the country since President Rodrigo Duterte rose to power in June 2016 up to July 2021. Among these killed individuals, 211 were activists.
More so, tokhang itself was highly questioned by rights groups and organizations due to thousands of deaths it had caused as the main machinery of Duterte's drug war.
From June 2016 to September 2020, there were 7,884 recorded deaths due to the drug war. – Rappler.com