The Manila Public Information Office says the suspension was a mutual decision of the city government and Quiapo Church officials
The annual procession of the Black Nazarene's image, known as the Traslacion, will not push through for the second consecutive year in 2022 due to the pandemic, the Manila city government confirmed.
"Instead, the celebration of the Feast of the Black Nazarene will be done through a motorcade in selected areas of the City of Manila," the Manila Public Office Information said in a statement on Friday, November 26.
"The decision was made following a consultation dialogue between Father Douglas Badong and other officials of Quiapo Church and the city government of Manila," it added, noting that the decision was mutual.
For the feast itself on January 9, 2022, the Manila Police District plans to deploy 8,000 cops, a number that could increase depending on the coronavirus situation in the Philippine capital by that time.
In January 2021, authorities set a cap of 400 people at a time inside Quiapo Church due to lockdown restrictions. This, however, still did not stop devotees from gathering in the streets for the religious event.
Before the pandemic, millions of Filipino Catholic devotees would join the annual tradition of walking through the streets of Manila as part of the procession of the Nazarene statue, which they believe is miraculous.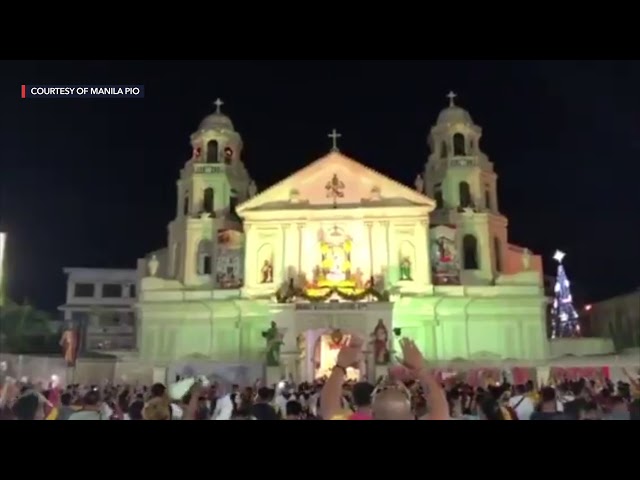 Crowds are huge, which would make it impossible for participants to observe physical distancing. – Rappler.com