This is AI generated summarization, which may have errors. For context, always refer to the full article.
The Liberal Party president points out: if Vice President Sara Duterte benefited from the said contingent funds so that her office can have confidential funds last year, why can't rice retailers?
MANILA, Philippines – Opposition lawmaker Edcel Lagman suggested that President Ferdinand Marcos use the contingent fund worth P13 billion in the 2023 national budget to help rice retailers impacted by the government's move to impose a price ceiling on the national staple.
The Liberal Party president also made this point: if Vice President Sara Duterte benefited from the said contingent funds so that her office can have confidential funds last year, why can't rice retailers?
"If the contingent fund can be utilized to grant 'confidential funds' to the Office of the Vice President (OVP) in 2022 when the said office did not have any appropriated secret funds, with more reason the President's contingent fund can be used to bail out small rice retailers," Lagman said in a statement on Wednesday, September 6.
"The contingent fund is provided to respond to unforeseen urgent and critical circumstances during the fiscal year, and it is not limited to specific occurrences and obligations," the Albay 1st District lawmaker added.
The government is already planning to earmark P2 billion from this year's budget to assist rice retailers. House appropriations chairman Zaldy Co said the money may be sourced from unprogrammed funds.
Why do rice retailers need help?
Marcos issued an executive order which basically set a price cap on rice – P41 per kilo for regular milled rice, and P45 per kilo for well-milled rice.
The government said a cap was imposed to deter hoarders from manipulating the market price of the food staple, which surpassed P60 per kilogram for certain types of rice before the price ceiling took effect.
But rice retailers would struggle making a profit, since logistics costs were already expensive.
The price cap policy may also be used by traders as justification to lower the buying prices from farmers.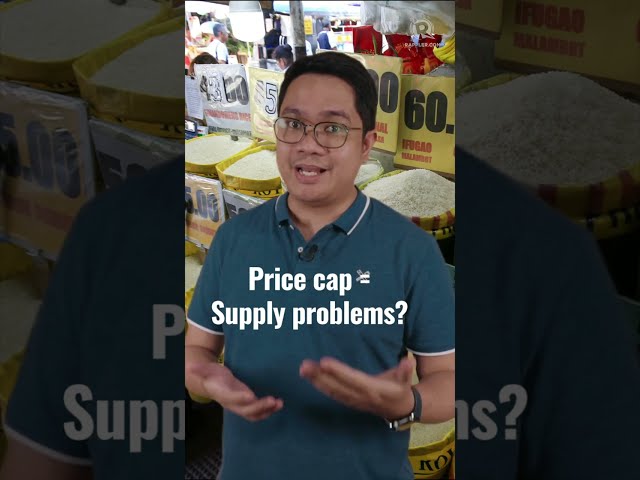 Why did Lagman refer to Duterte's confidential funds in his statement?
Duterte's OVP was not supposed to have confidential funds in 2022.
She assumed office last year having a budget turned over by her predecessor Leni Robredo, whose OVP did not have confidential funds.
Yet audit reports later revealed Duterte's office spent P125 million in confidential funds that year.
Based on records from the Department of Budget and Management, the Office of the President transferred P221 million to the OVP in the second half of 2022, and the money came from the administration's contingent fund.
Out of the P221 million, P125 million were confidential funds.
Confidential funds are supposed to be used for surveillance activities, and they are hardly audited, because they are exempted from standard procedures of the Commission on Audit.
Executive Secretary Lucas Bersamin previously said Duterte needed the funds "for her new programs," while the Vice President said the money makes their work easier.
The House's Makabayan bloc flagged the transfer of funds, arguing such a move should have been approved by Congress first.
"Makabayan pointed out that the contingent fund, as stated in the 2022 General Appropriations Act, is authorized for specific extraordinary cases such as legal obligations, requirements of newly created offices, or deficiencies in the appropriations for presidential travels, and similar cases. It does not grant unlimited authority for the President to allocate funds for any purpose, including confidential expenses," it said. – Rappler.com