The 51-year-old – considered by reelectionist Governor Gwendolyn Garcia as a 'worthy opponent' – says health care and pandemic response would be among his priorities if he wins
Former tourism secretary Ace Durano filed his certificate of candidacy for Cebu governor on Thursday, October 7, with reelectionist Vice Governor Hilario Davide III as his running mate.
Durano, a former congressman who is joining the Cebu gubernatorial race for the first time, earlier said that he was prompted to come out of political retirement to help address the pandemic situation in the province, which had affected the local economy.

Durano attended mass at the Capitol Church in Cebu City at around 8 am before heading to Cebu province's Commission on Elections office to file his candidacy.
After declaring his intent to run for Cebu governor earlier this month, Durano said that he had been meeting with sectoral groups, including the LGBTQ+ community, the urban poor, and women's and health groups.
He said he would prioritize improving health care and getting the pandemic under control should he become governor in 2022.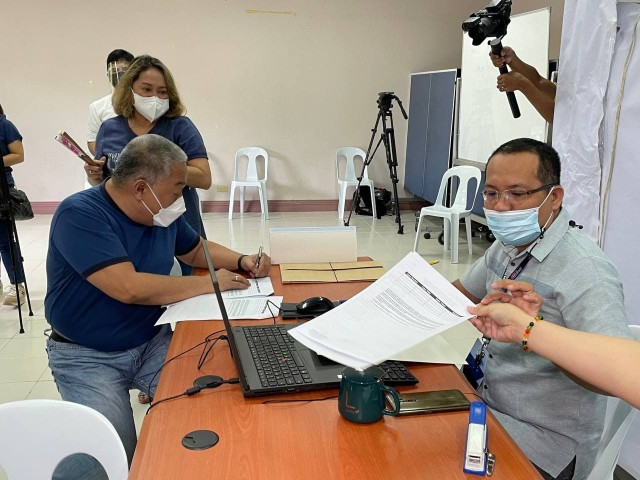 Gwendolyn Garcia, the popular incumbent governor, had said that she considered Durano a "worthy opponent" when she first heard that he would challenge her in the 2022 elections.
Durano's gubernatorial bid, if successful, would provide a boost for the Durano political clan, whose decades-long rule in the 5th District of Cebu ended with the defeat of then-reelectionist congressman Ramon "Red" Durano VI in 2019.
The Duranos are related to President Rodrigo Duterte, but the clan supported Grace Poe in the 2016 presidential elections. Durano was Poe's campaign manager at the time.
The 51-year-old Durano served as Cebu 5th District representative from 1998 to 2004, then as tourism secretary during the Gloria Macapagal-Arroyo administration from 2004 to 2010. He again served as the district's congressman from 2013 to 2016. – Jacqueline Hernandez/Rappler.com