The faction has asked the Commission on Elections to issue a temporary restraining order and/or writ of preliminary Injunction against the Pacquiao group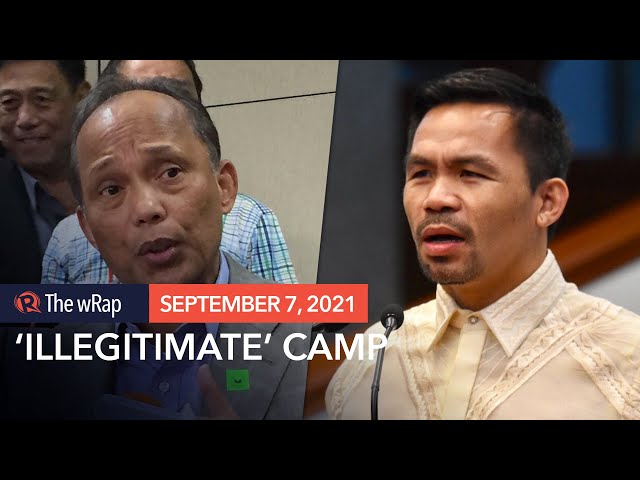 The PDP-Laban faction led by Energy Secretary Alfonso Cusi has asked the Commission on Elections (Comelec) to declare the camp of senators Manny Pacquiao and Aquilino Pimentel III as "illegitimate."
Lawyer Antonio Zulueta filed the petition on Tuesday, September 7.
The Cusi faction, supported by President Rodrigo Duterte, also applied for an "extremely urgent" issuance of a temporary restraining order and/or writ of preliminary injunction against the Pacquiao group.
"PDP Laban has filed a case in the Comelec against the group usurping party authority and pretending to be representatives of our party," secretary general Melvin Matibag told reporters.
"The matter is now with the Comelec and we will let the established law, rules, and regulations prevail. We shall refrain from discussing the specific issues raised in our petition out of respect to the commission," he added.
Pacquiao and Duterte, former staunch allies, are now embroiled in a conflict ahead of the 2022 polls. Pacquiao drew the ire of Duterte after the senator lamented corruption in government. Both factions have expelled each other's officers, as they both claim legitimacy.
This was not the first known incident of party infighting. In 2019, just ahead of the midterm elections, the party struggled for stability and survival following infighting among factions and the external threat from presidential daughter Sara Duterte's regional party, Hugpong ng Pagbabago.
The battle went all the way to the Supreme Court, which ultimately decided that the faction led at the time by Pimentel was the legitimate representation of PDP-Laban. Pimentel is the son of the founder of the party, the late senator Aquilino "Nene" Pimentel Jr. – Rappler.com