The poll body says it may also limit the number of individuals who can physically file certificates of candidacy in a day
The Commission on Elections (Comelec) on Friday, May 14, said it is considering the possibility of doing in phases the filing of certificates of candidacy (COCs) in October for national and local elective positions to reduce COVID-19 transmission risks.
In the first media briefing of the poll body for the 2022 national elections, Comelec Executive Director Bartolome Sinocruz Jr. said Comelec may limit the number of people who could attend the filing of COCs.
"Because of the current pandemic situation, the Comelec is now contemplating allocating the filing dates by position," Sinocruz said.
"Meaning, there will be certain number of days for single elective positions, and several days for multi-elective positions, and also limiting the number of persons that can file the COCs and can accompany the person filing the COC," he added.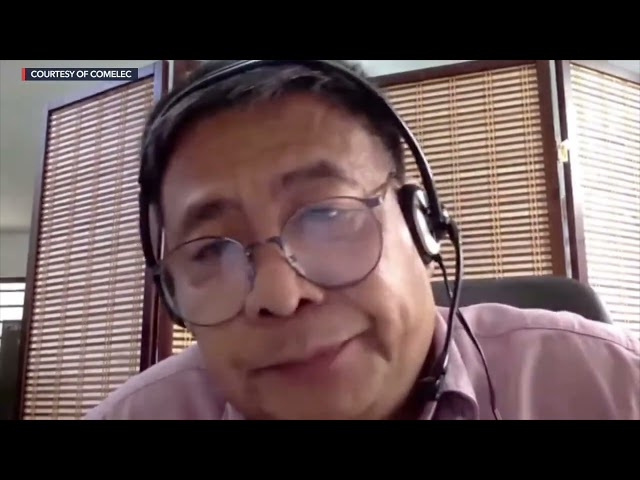 Sinocruz gave as an example the filing of COCs for local races.
"Like mayor and vice mayor, they are both single elective position, baka mga dalawa o tatlong araw ang para sa kanila, and the rest of filing days would be for the candidates of Sangguniang Panlungsod o Sangguniang Bayan," he said.
(Two or three days may be allotted for single elective positions like mayor and vice mayor, and the rest of the filing days would be for councilors.)
The filing of COCs for elections before the pandemic was traditionally a spectacle, with supporters of politicians and party-list groups flocking to Comelec offices. There were also no set filing dates for elective positions.
The poll body said it has yet to decide whether politicians filing their COCs in October would be required to present a negative COVID-19 test result.
According to the Comelec's calendar of activities for the 2022 polls, the filing of COCs for all elective positions and the certificate of nomination and acceptance (CONA) is from October 1 to 8, 2021. The same period also includes the filing of list of nominees, CONAs, and certificate of acceptance of nomination and affidavit for existing party-list groups, coalitions, and organizations.
Friday's briefing tackled the poll body's preparations for the May 9, 2022 vote, the first to be conducted against the backdrop of the pandemic.
Other pandemic-driven changes that the Comelec is discussing include strict restrictions on face-to-face campaigning, and extending voting hours on election day.
As of April 19, there were 58.9 million voters registered to participate in the 2022 elections.
The deadline of voter registration is on September 30, 2021, while the election period begins on January 9, 2022. – Rappler.com