'Send the joker to loser heaven!' says Commission on Elections spokesperson James Jimenez
Commission on Elections (Comelec) spokesperson James Jimenez urged the public not to vote for politicians who fail to comply with COVID-19 health protocols, as electing them means "rewarding that behavior."
In a Rappler Talk interview, Jimenez said Filipino voters should hold irresponsible politicians to account.
"You see a politician casually disregarding COVID-19 protocols, send the joker to loser heaven! Don't make them win!" he said in the interview that aired on Monday, May 10.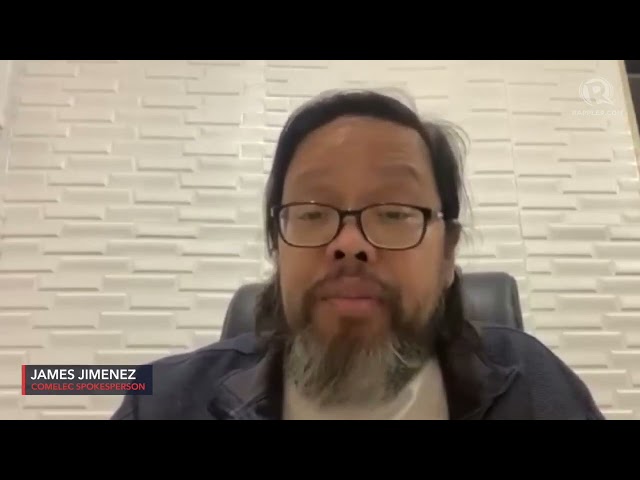 "When you make them win regardless of bad behavior, you are simply rewarding that behavior and making sure that it stays, you're making sure it will happen again, and that it will always be a problem for the rest of the country," Jimenez added.
Jimenez added that the pandemic is an important reason why the Philippine public should exercise their right to vote in 2022.
"If you are unhappy with the experiences you're having in this pandemic, if you are not satisfied with the way you've been treated by this government, vote to change things," he said.
Discussions on the landscape of campaigning during the pandemic are heating up as the Philippines marks one year before election day, and as the Philippines faces calls not to follow in the footsteps of India, where campaign sorties worsened the country's COVID-19 surge.
Indian political analyst Sanjay Kumar told Rappler on May 3 that one lesson the Philippines can learn from India is penalizing political leaders who disregard COVID-19 protocols.
Kumar had said India did not do enough on that aspect, as high-profile leaders, including Prime Minister Narendra Modi himself, promoted and attended large election gatherings.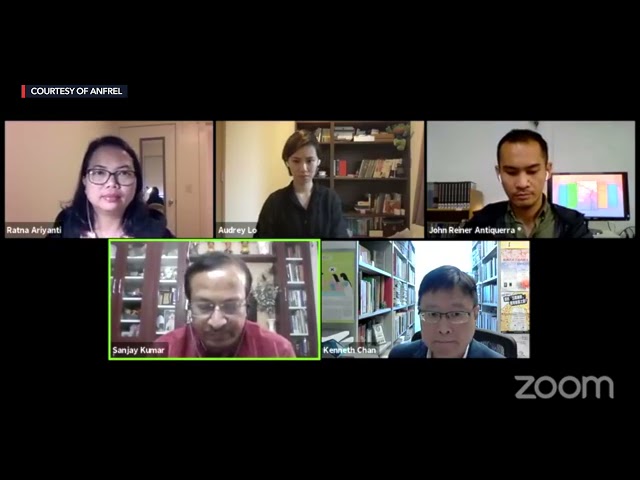 But Jimenez acknowledged that penalizing rule-breaking politicians during the campaign season is easier said than done.
"Ideally, we should be able to. But my question is, have we been able to hold [COVID-19 health protocol] violators to account up to this point?" he asked.
"If ordinary people are allowed to get away with violations, how much more those politicians who are going to say, 'I'm doing this because it's my constitutional right to campaign,'" Jimenez added in a mix of English and Filipino.
Face-to-face campaigning
Setting the record straight, Jimenez said it is unlikely that an outright ban on face-to-face campaigning would be imposed.
"The reason is simple: the digital divide is simply too broad to totally remove the possibility of in-person campaigning. However, there will be strict limitations in terms of guidelines on the conduct of in-person campaigning," he said.
The Comelec is eyeing a strict cap on the number of attendees during campaign sorties, and prohibition on people eating during such gatherings.
"The logic is simple – if you can eat at the rally, then you take your mask off at a rally and you spread droplets around. It's a very common sense sort of regulation to say that you cannot eat at a rally," Jimenez said.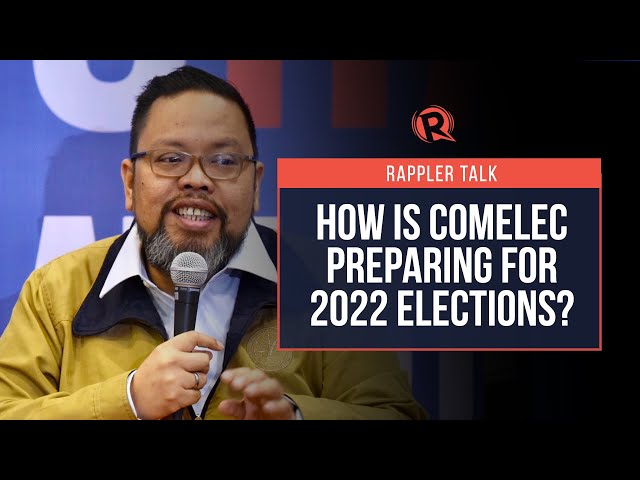 The campaign period for the 2022 Philippine elections begins in February next year, but Comelec is eyeing to release formal guidelines on campaigning before the last quarter of 2021.
"Definitely, before October. We want the guidelines to be out while the candidates are still preparing for the campaign period," Jimenez said.
The month of October marks the filing of certificate of candidacy for all elective positions, and the Comelec's posting of the tentative list of candidates on its website. – Rappler.com