Fact-checkers from Ghana, Brazil, and the Philippines, share their experiences and advice on disproving election-related rumors and wrong information
The spread of misleading information is common during elections across the world, and fact-checkers from different regions agree that multi-sectoral collaboration and education are necessary to counter these false narratives.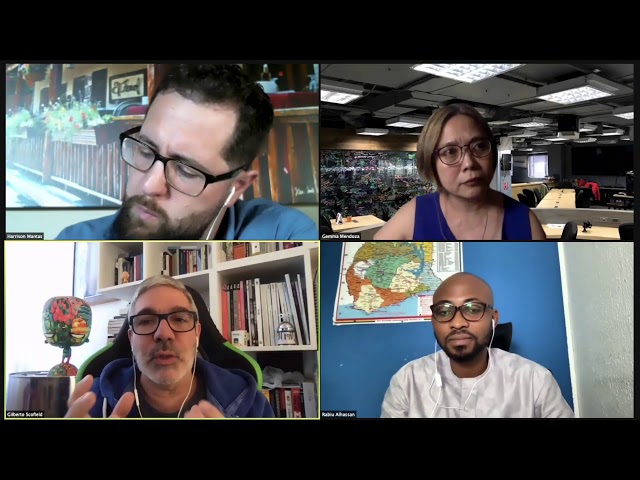 "During elections, you would have to be intentional, you'd have to be deliberate about your strategy," said Rabiu Alhassan, managing editor of Ghana Fact, at a panel hosted by the International Fact-Checking Network (IFCN) at Poynter on Tuesday, June 15.
"If you don't, it becomes evident in the way you deploy the resources to fact-check on the day of elections, or even before the elections, or even after the elections," he added.
Alhassan was joined by Rappler's head of digital strategy Gemma Mendoza and Agência Lupa business and strategy director Gilberto Scofield Jr. at the online discussion titled "IFCN TALKS: How to fact-check an election: Lessons from around the world."
For Ghana Fact, an intentional strategy meant training more than 30 newsrooms to set up fact-checking teams that knew how to use digital tools to flag misinformation. It was a decision informed by a study they conducted two years before the country's 2020 elections. Ghana Fact also collaborated with Africa Check on Info Finder, a carefully selected collection of facts and sources on key topics in Africa, along with Dubawa in Nigeria and ZimFact in Zimbabwe.
Meanwhile, in Brazil, the problem was not only misinformation about candidates but rumors that destroyed trust in the electoral process, said Scofield.
Agência Lupa raised awareness about misinformation at every Regional Electoral Court and the Superior Electoral Court in 2020 and trained them on how to counter the misinformation that was spreading. The Superior Electoral Court also partnered with media, fact checkers, and social media platforms (like Facebook, Google, and Twitter) to quickly counter misinformation.
"[Education] should come from not only [the] media, or fact checkers, but also the Supreme Electoral Court, and the regional electoral courts in Brazil. This system must educate people also…. Transparency should be the motto, the slogan, of the Supreme Electoral Court in Brazil," said Scofield.
He added that this would protect the elections from people in and out of government who were trying to discredit the country's electronic voting system for their own gain.
As important as transparency is, Mendoza said, it is just as important for fact checkers and media practitioners to be more numerate and ready to challenge claims related to algorithms.
She brought up then-vice presidential candidate Ferdinand "Bongbong" Marcos Jr.'s cheating allegations in 2016 over a change in part of the system that received election results from vote-counting machines.
"We need to start challenging people who are making those claims immediately as they make those claims," said Mendoza. "And that requires a level of a little more sophistication, both…in thinking about electronic systems and in looking at numbers. Something that is fantastic should be challenged at the outset."
Both Brazil and the Philippines will hold presidential elections in 2022, while Ghana will hold its next presidential and parliamentary elections in 2024. – Rappler.com