The Manila mayor places second in Pulse Asia's latest survey on preferred presidential and vice presidential bets
Who is the politician with the biggest chance of challenging a Duterte-Duterte victory in 2022? According to Pulse Asia's most recent survey, it could be Manila Mayor Francisco "Isko Moreno" Domagoso.
In Pulse Asia's June 2021 poll, Moreno placed second among preferred potential presidential and vice presidential candidates – next to Davao City Mayor Sara Duterte in the presidential survey, and next to President Rodrigo Duterte in the vice presidential survey.
Among possible presidential candidates, Moreno was virtually tied with former senator Ferdinand Marcos Jr. for second place, given the survey's +/-2% error margin. Marcos, however, is a known ally of the Dutertes while Moreno has only been safely supportive of the President's policies.
Among potential vice presidential bets, Moreno is the clear second-placer after Duterte. He is closely followed by Senate President Vicente Sotto III and, again, Marcos.
But Moreno still has a long way to go in challenging the Duterte daughter-father duo. He has only half (14%) of Sara's 28% voter preference rating, as of June. This is practically the same as his 12% rating in December 2020 and March 2021, when Sara garnered 26% and 27%, respectively.
Among vice presidential candidates, Moreno also has a fighting chance. Before President Duterte came into the picture, the Manila city chief was the top choice, with 17% and 16% of respondents picking him in December 2020 and March 2021, respectively.
In the first survey that included Duterte as a possible VP bet, Moreno slid to second place, with 14% saying they would vote for him, compared to the President's 18%.
Still, considering Duterte's political clout and popularity, this is still a pretty good showing for a local politician who hasn't announced anything about 2022 yet.
What's more, Moreno actually beat President Duterte in Metro Manila. His rating in the capital region was 19%, compared to Duterte's 11%.
Though Duterte clearly dominated in his bailiwick of Mindanao, with 35% going for him, he is being challenged there by Senator Manny Pacquiao, who is the pick of 14% of Mindanao respondents. What this means for Moreno is that, for the vice president position at least, not all Mindanaoans would go for Duterte.
What if it were a tighter race?
But Sara's current dominance could be threatened by one other thing: if less non-Duterte-allied politicians run for president. After all, that's why groups like 1Sambayan and Vice President Leni Robredo think people who seek to challenge Duterte must support just one candidate.
Pulse Asia's 2022-related surveys all include Robredo, Senator Grace Poe, and former vice president Jejomar Binay as possible presidential candidates.
But what if they don't run or what if they run for other positions? Could their votes go to Moreno? Taken together, might they just be enough to challenge Sara's bid?
Owning the 'galing sa masa' narrative
Political analysts think Moreno could pose a worthy challenge to the Dutertes' projection of outsiders challenging the political elites.
"Isko's narrative is very powerful – perhaps even more powerful than Duterte's narrative of being 'of the people,'" Ateneo de Manila political science professor Melay Abao told Rappler.
A boy from Tondo who scavenged for leftovers in piles of trash, he became a television and movie star, thanks to his good looks, charm, and a bit of luck.
At just 23, he won his first election, as Manila City councilor. He went on to serve in that position for nine years. He was then elected vice mayor, serving under another actor-turned-politician, former president Joseph Estrada. In a stunning upset, he unseated Estrada as Manila mayor in 2019 to become the famed "Yorme" with the constant Facebook live streams and amusing use of street slang.
But, for Abao, Moreno is also succeeding at projecting himself as an effective mayor. The COVID-19 pandemic has played a big part, putting the spotlight on local governments since they have been on the frontlines of vaccinating citizens, enforcing health protocols, and dealing with surges.
"He seems to be scoring points in his governance in Manila. So imagine the combined narratives of 'good mayor' and 'laki sa hirap' (grew up poor). So Isko can become a real contender because even the Dutertes can't claim the 'laki sa hirap' narrative," said Abao.
The Dutertes, though not part of Manila political elites, ruled Davao City for three decades. Rodrigo, despite his insistence in December 2016 that he was "anak ng mahirap" (son of a poor man), had a lawyer for a father who eventually became a governor and even a Marcos Cabinet member.
De La Salle University political science lecturer Cleve Arguelles thinks Isko's popularity proves Filipinos are still drawn to populism. Isko's brand of populist politics comes closest to the man he succeeded, Estrada, who ran under the campaign slogan, "Erap para sa mahirap" (Erap for the poor).
"I think it only makes sense that Isko is second choice for many Filipinos after Sara and Digong. And this means that Isko's brand of populism can claim some support from existing Duterte constituency," Arguelles told Rappler.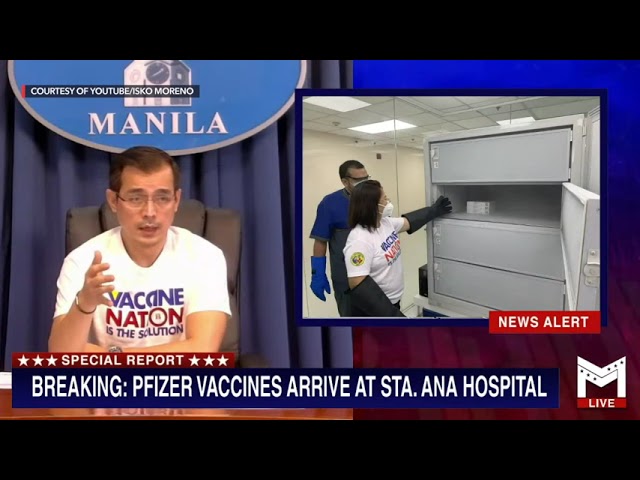 What's more, Moreno could provide 2016 Duterte voters with an alternative.
Not satisfied with Duterte's handling of the pandemic, his soft approach to China, his defeatist statements on the West Philippine Sea, or his bloody drug war – and still determined to reject wealthy politicians who know nothing about being poor? There's Isko.
Isko may be a Manila boy, but he comes from Tondo, not from a gated subdivision.
"Isko can be viewed as 'the better mayor' to Rodrigo and Sara. Parehong 'matatapang,' pero si Isko hindi pumapatay o nanununtok," said Abao. (They're all "tough," but Isko doesn't kill or punch people.)
So far, Moreno has twice made public stands that countered the Duterte administration – his insistence that face shields be required only in hospitals and his criticism of the national government's slow vaccine deliveries to local governments.
Tony La Viña, another political analyst, thinks Moreno could "easily capture" Luzon and that this could help him counter a Dutertes strength in Mindanao.
However, a Bongbong Marcos presidential bid could weaken him, as the former vice presidential bet commands significant support from Metro Manila voters.
Join forces
Bandwagoning is a phenomenon in Philippine politics always witnessed when an extremely popular political figure emerges. Would Moreno decide to hitch his wagon to Duterte's, by perhaps teaming up with him or his daughter?
Newly-appointed Presidential Adviser on Political Affairs Jacinto "Jing" Paras doesn't think so. He believes Moreno is more likely to run for a second term as Manila mayor.
"Isko belongs to a different political party [from the President's]…. It would be ungrateful for Isko to leave the people of Manila and run for a higher office where he is not sure to win," Paras told Rappler.
He thinks Duterte will likely not offer Moreno to be presidential candidate "because he respects Isko's decision to remain as mayor of Manila."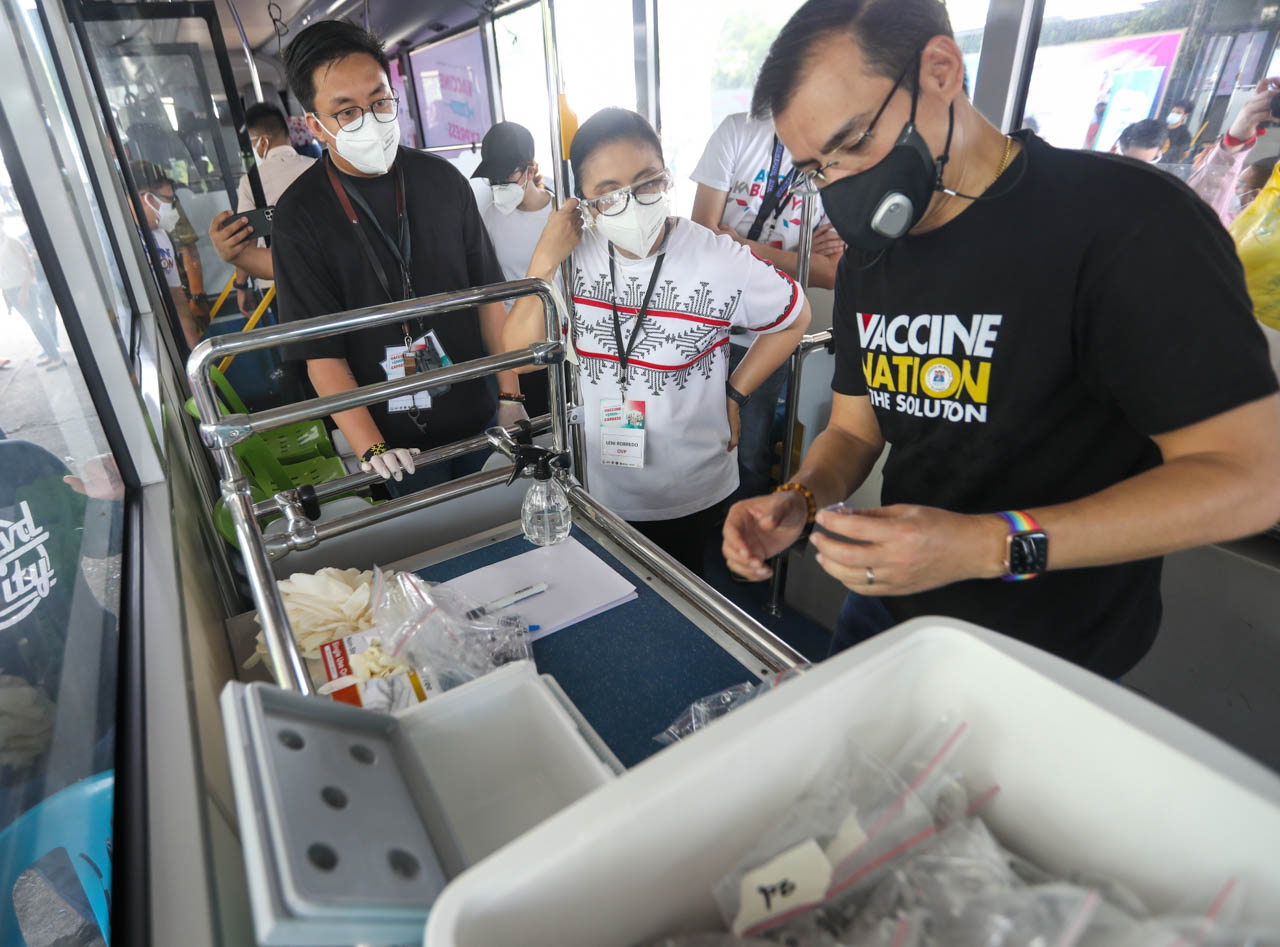 Yet Moreno has been named by Presidential Spokesman Harry Roque as among the politicians Duterte is considering supporting in the presidential race.
In 2019, Duterte even expressed admiration for the young Manila mayor, saying, "Mas mahusay siya kaysa akin, sa totoo lang…. Mas mahusay ang resolve niya kaysa akin."
(He is better than me, truth be told…. He has stronger resolve than I do.)
Duterte would also need a strong alternative standard-bearer in the event that Sara decides not to run for president and Duterte decides to run for vice president. He's said so himself.
Senator Bong Go, despite constant public appearances with the chief executive and media exposure, has only managed to convince at most 5% of Pulse Asia respondents to choose him for president.
If Moreno rejects teaming up with Duterte, and given the President's apparent support for the anti-Pacquiao faction in PDP-Laban, Duterte's remaining choice for standard-bearer would be Ferdinand "Bongbong" Marcos Jr.
Marcos' Pulse Asia ratings are at par with Moreno's, and if Sara decides not to run, her supporters could very well go with the only son and namesake of the late dictator Ferdinand Marcos.
One thing is for sure, as Pulse Asia executive director Ana Tabunda puts it: "The Duterte camp will have to take him (Moreno) into serious consideration when mapping out their strategies." – Rappler.com