After paying a visit to Tondo, where he grew up in poverty, Isko Moreno files his 'application' for Philippine president
Manila Mayor Isko Moreno and his running mate doctor Willie Ong formalized their 2022 bids by filing certificates of candidacy for president and vice president, respectively, before the Commission on Elections (Comelec).
Moreno and Ong went to the Comelec's venue for candidacy filing at the Sofitel on Monday, October 4, at around 11:30 am.
The day is special for Moreno as it is the birthday of his showbiz mentor German Moreno and the Feast Day of St. Francis of Assisi, patron saint of ecology who dedicated his life to the poor and lived among them.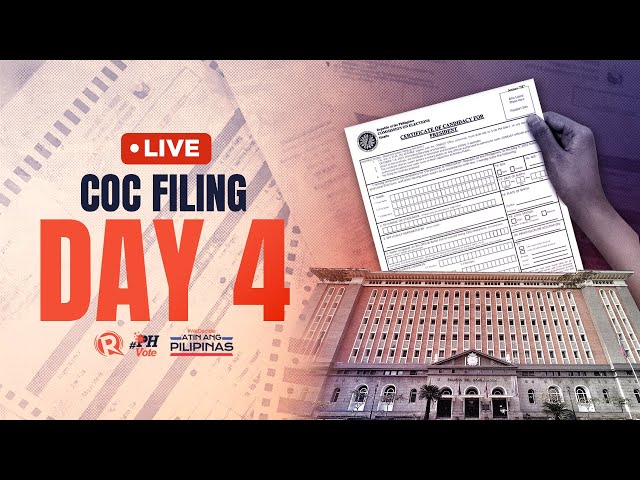 Before heading to Sofitel, Moreno led the flag-raising ceremony at Manila City Hall with Vice Mayor Honey Lacuna, whom he has endorsed as next Manila mayor.
Moreno and Ong then headed to Tondo church (Sto. Niño de Tondo Parish) to say prayers. Tondo is the district in Manila where Moreno was raised by his stevedore father, Joaquin Domagoso, who hailed from Antique and his mother, Rosario, a laundry woman and garlic peeler from Northern Samar.
Moreno and Ong are running under Aksyon Demokratiko, founded by the late senator Raul Roco.
Moreno and Ong launched their tandem on September 22, promising to create a "unifying" and "healing" government that would depart from labels of "dilawan" and "DDS" to focus on solving the nation's problems.
To find out more about Moreno's stance on various issues, check this interview he did with Rappler.
Ong, meanwhile, said that while he was a reluctant candidate, he would champion improved pandemic response and use his experience as a doctor to guide policy-making.
Here are stories from Rappler's interview with Manila Mayor Isko Moreno:
– Rappler.com