Netizens should shy away from debates if their only intention is to win them, says a veteran journalist during the first episode of Rappler's #PHVote Dialogues
Some media and communications experts believe there is a better way to engage in debates with Filipinos on the other side of the political fence, especially if the end goal is for them to rethink their political beliefs.
Two seasoned journalists and a social media expert said this as they zeroed in on the highly divided political climate in the Philippines during the first episode of #PHVote Dialogues, a monthly huddle organized by Rappler ahead of the 2022 national elections.
For example, children convincing their parents to change their vote in the 2022 elections should not make their parents feel less smart about their current worldview, according to Miriam Grace Go, Rappler's investigative editor.
"Make the conversation about the effect of their decisions on your future, but never about their inability to understand," Go said in a mix of English and Filipino during this #PHVote Dialogues episode, which aired on May 19.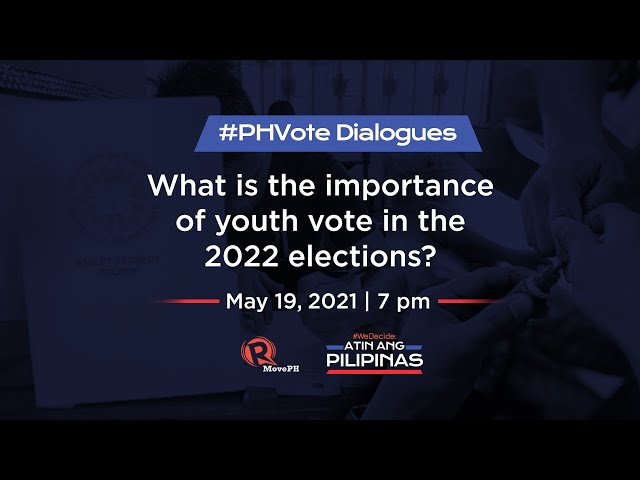 Public relations consultant Thysz Estrada shared similar sentiments.
"No parent will want the worst for their child," she said. "Instead of debating to no end, appeal to their care for your future."
Philippine Center for Investigative Journalism (PCIJ) executive editor Carmela Fonbuena said netizens should also adopt the same language when engaging in politically charged conversations, and shy away from debating "just to win."
"If you approach someone who thinks differently from you, and you immediately dismiss them as wrong, that closes the door for any possible conversation," she said.
"Even if the person you talk to has wrong information, there might be things we will still learn from their perspective. It is also important to understand where they are coming from, why their position is like that," she added.
Holding candidates accountable, too
Fonbuena also said that politicians should not tolerate the rude behavior of their supporters online.
She argued that if such an approach to discussions dominates social media, young voters might think they need to adopt an aggressive language in order to be heard.
"We should actively make candidates responsible for the language of their supporters. They should condemn the vitriol," Fonbuena said.
Go reminded young voters that respecting the person they are talking to should remain to be the norm, online or offline.
"Hopefully, the language that dominates social media before the campaign season starts is one that observes respect to the person you are talking to," she said in Filipino.
The call for healthy discourse online comes as the Philippines enters election season, when trolls frequently resort to foul language to undermine critics.
A Newsbreak in-depth article in May also highlighted the gaps in policies against hate speech in social media.
The report said it remains unclear when and how tech companies would "fix the systemic problems of their multibillion dollar platforms." — Rappler.com