This is AI generated summarization, which may have errors. For context, always refer to the full article.
Former Pasig congressman Dodot Jaworski will be Sotto's running mate
Pasig Mayor Vico Sotto, the 32-year-old politician whose aspirational brand of politics amassed a huge following online and offline, will seek a second term for city hall.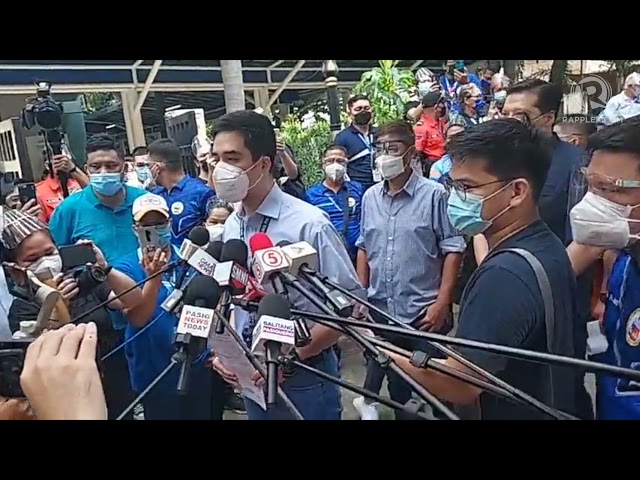 Sotto filed his certificate of candidacy before the local Commission on Elections office in the first district of Pasig on Friday, October 1.
His running mate will be Dodot Jaworski, a former basketball player who also served as a one-term congressman for Pasig from 2004 o 2007.
In 2019, Sotto, who had only three years as city councilor in his resumé, ended the 27-year reign of the Eusebio family in Pasig.
When he was elected mayor, he hit the ground running: from launching a crackdown on corruption in city hall, to regularizing government employees.
In February, the US named Sotto as one of its 12 global "anti-corruption champions." He was the only Filipino to make it to the list.
During the pandemic, the Pasig city government was also lauded for its proactive vaccination efforts.
Sotto comes from an influential family. He is the son of movie icons Vic Sotto and Connie Reyes, and nephew of Senate President and vice presidential aspirant Vicente "Tito" Sotto III. – Rappler.com