This is the hashtag and slogan of Rappler's coverage of the 2022 Philippine elections. We will own the elections, we will reclaim this country.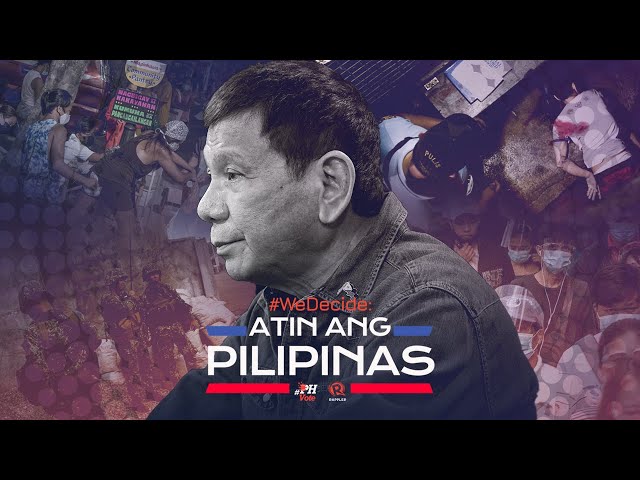 This article was originally a "Judgment Call" newsletter sent on May 6, 2021, to members of Rappler+, a community of supporters who are given access to exclusive content and events.
We all agree, don't we, that in the 2022 Philippine elections we shall be dealing with the highest stakes since the snap polls of almost four decades ago?
In 2016, when Rodrigo Duterte became president, I watched with interest the symbolisms that his election carried: a mayor trouncing national figures, a promdi making Manileños eat dust, a street-smart politician blindsiding rivals who had been going by the old campaign books, a dark horse with 16.6 million votes putting a cloak over the fact that 26 million put their bets against him through four others in the race.
Before that election year was over, though, I realized – we all did – that we were not dealing with just another political animal whose mistakes we could charge to experience and whose six years in office we could bear until we would hopefully cast wise and discerning votes in the next polls.
More families are hungry. Millions are losing their jobs or can't find any. Small businesses are folding up. Protesting jeepney drivers are told, who cares if they were poor and would starve to death? Thousands are dying from the coronavirus. No clear spending of billions of dollars in pandemic loans. Tens of thousands of suspected small-time drug users are killed by cops and vigilantes. Critics and activists are jailed. Independent media is crippled. The legal victory against China's expansive claims on Philippine waters is being dismissed as "just a paper I can toss into the wastebasket." Men in uniform are told they can rape women or shoot them in the vagina and the President's got their back.
At one point or another, Duterte's spin masters have tried to explain him, in various shades, as ganyan ang Bisaya, ganyan ang taga-Mindanao, ganyan ang siga, ganyan ang mayor, ganyan ang makabayan, ganyan ang ama, ganyan ang lider.
Ah, leader – a reminder of the unequal attention the media gives to those who want to govern and those who will be governed when we, not just Rappler, cover elections. No matter how much we set out to bring the concerns and needs of the people to the forefront, to capture their sentiments, to tune up their voices, to encourage their collective power, we end up not pushing the limits in doing so.
That ends now.
Rappler, for starters, has decided to drop the hashtag-slogan we've been using in all the elections we have covered since 2013: #TheLeaderIWant.
The main character in the 2022 elections is going to be the voter. The campaign will be to disabuse the minds of Filipinos that there's no more turning the tide against whoever is fielded by an administration that has governed with mediocrity, heartlessness, intimidation, and corruption – as well as brute towards imagined adversaries and subservience to the real enemy. The message is to convince every eligible citizen that his or her one vote will count. It will. It can.
#WeDecide. This the hashtag that Rappler and our communities will start using on Monday, May 10, as we begin our coverage of the May 2022 Philippine elections.
"Atin ang Pilipinas." This is our rallying cry. In our coverage of the campaigns and elections, as our partner communities serve their localities and sectors, we will take back our regard for life, our respect for the others' rights, our compassion for our neighbors, our dignity as workers, our capability to give our families a decent life. We will exact accountabilities as taxpayers. We will shed the parochial mindset to protect the country's collective good. We will, before the world, assert our sovereignty as a nation.
#WeDecide: Atin ang Pilipinas.
We will own the elections, we will reclaim this country.
We start now.
– Rappler.com
Read the translations into major Philippine languages:
Bookmark these pages: