A Social Weather Stations survey conducted in November 2020 but released only in March shows a sharp increase in the number of Filipinos who share this view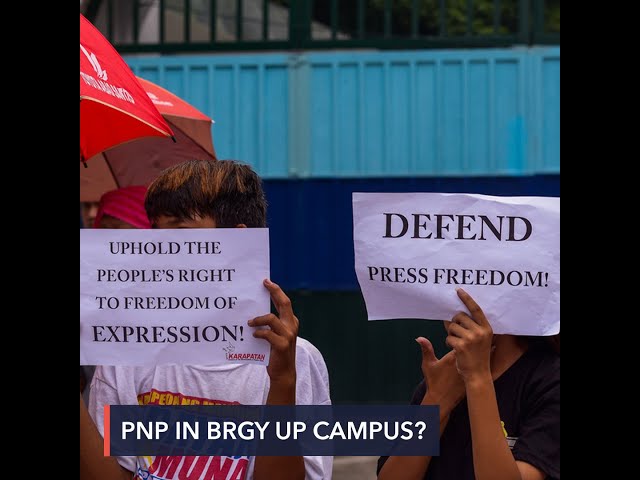 Six in 10 Filipinos agree that it is "dangerous to print or broadcast anything critical" of President Rodrigo Duterte's administration, "even if it is the truth."
A non-commissioned Social Weather Stations survey conducted from November 21 to 25, 2020, but released only on Friday, March 19, found that 65% of adult Filipinos agree that it is risky to publish or air reports that are critical of the government. Sixteen percent of the respondents disagreed, while 18% were undecided.
This gives a strong net agreement score of +49 – a sharp increase or up by 28 points from the moderate +21 in July 2020.
Net agreement with the statement was highest Mindanao (+58), where Duterte hails from, followed by Visayas (+55), rest of Luzon (+47), and Metro Manila (+30).
All areas had an increase of net agreement score, with Mindanao up by 30 points from a moderate +28 in July 2020 to a very strong +58.
In Visayas, it sharply rose from moderate (+26) in July 2020 to very strong (+55) in November 2020.
In Balance Luzon, it rose from moderate +16 to strong +46.
It was also the same in Metro Manila, which was up from moderate +16 to strong +30.
Across all educational levels – from non-elementary graduates to college graduates – there was also an increase in the net agreement:
Non-elementary graduates: from strong +41 to strong +46
Elementary graduates: from moderate +28 to very strong +53
Junior high school graduates: from moderate +21 to strong +46
College graduates: from neutral +9 to very strong +52
SWS classifies scores of +50 and above as "very strong"; +30 to +49 as "strong"; +10 to +29, "moderate", +9 to -9, "neutral"; -10 to -29, "poor"; -30 to -49, "weak"; -50 and below, "very weak."
Personal freedom of speech
Results also showed that 65% of respondents agreed with the statement: "I can say anything I want, openly and without fear, even if it is against the administration."
This gives a strong net agreement score of +46, up by 5 points from the strong +41 recorded in June 2019.
SWS said "this is the highest since the strong +48 in January 2001."
SWS first used the statement in July 1985, during the Marcos regime. At the time, SWS found only 33% agreed and 29% disagreed with the statement, registering a low net score of neutral +3.
Net agreement rose to a strong +39 in May 1986 and reached its all-time high of a very strong +63 in March 1987.
Its average net score during the term of Cory Aquino was +33; Fidel V. Ramos, +38; Joseph Estrada, +41; Gloria Macapagal Arroyo, +34; and Benigno Aquino III, +32.
Under Duterte, it has ranged from a moderate +23 to a strong +49.
From the time of the previous survey to the November 2020 survey, among the major news was the shutdown of ABS-CBN, widely seen as a big blow to press freedom in the country.
The survey was conducted using face-to-face interviews of 1,500 adults nationwide: 600 in Balance Luzon and 300 each in the National Capital Region, Visayas, and Mindanao.
It has sampling errors of ±2.5% for the national level and ±4% for Balance Luzon, and ±6% for the others. – Rappler.com