Rights group Karapatan also calls on the public to use the upcoming elections to put an end to 'Duterte's tyranny'
MANILA, Philippines – Various progressive groups denounced the Marcoses and the Dutertes during the celebration of Andres Bonifacio Day on November 30.
Kej Andres, spokesperson of ecumenical group Student Christian Movement of the Philippines (SCMP) likened the Marcoses and Dutertes to the treachery inflicted on Bonifacio, considered as the father of the Philippine revolution against Spain.
"The people march today, with the revolutionary Bonifacio as their role model, in order to denounce the selfish ambitions of the Marcos-Duterte clique. We are here to prevent their comeback in Malacañang and to show that a true, broad, and united opposition of the people must be fermented," the SCMP spokesperson added.
According to former Agrarian Reform Secretary and Anakpawis national chairperson Rafael Mariano, the Marcos family was the direct opposite of freedom.
"Hindi na debate, at nakaukit na sa kasaysayan, na ang pamilyang Marcos mismo ay kontra-kahulugan ng salitang kalayaan, sa paghahari nito ng Martial Law o diktaturya sa bansa (There's no debate and it was already written in history that the Marcos family is the actual opposite of the word freedom due to Martial Law or their dictatorship in our country)," Mariano said.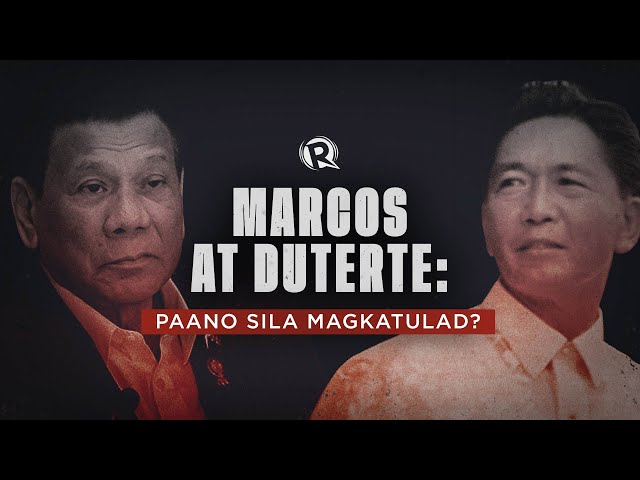 Peasant women group Amihan, meanwhile, called on the public to stay vigilant for the upcoming elections.
"The Filipino people are already fed-up with Duterte's criminal negligence and fascist attacks. We have seen enough of the political circus of the Duterte and Marcos camp. We must be vigilant against political maneuvers and ensure a clean and honest election. We will intensify our campaign so that no Marcos and Duterte will hold power beyond 2022," Amihan secretary general Cathy Estavillo said.
Christina Palabay, secretary general of rights group Karapatan added that the upcoming elections could be used to end "Duterte's tyranny."
"We have lost so many lives. This cannot continue — the 2022 national elections provides an opportunity for the Filipino people to put an end to Duterte tyrannical regime, to frustrate the efforts of a Marcos restoration and a Duterte extension, and to continue to advocate for people's rights, especially the rights of the people to health, livelihood, housing, along with our basic freedoms," Palabay said.
For the 2022 polls, ousted dictator's son Ferdinand "Bongbong" Marcos Jr. is teaming up with the daughter of President Rodrigo Duterte, Sara Duterte. Marcos will run for president, while Sara will be his running mate.
Historians and rights groups considered the Marcos regime as one of the darkest chapters in Philippine history. From 1972 up to 1981, rights group Amnesty International recorded a total of 3,340 people killed, 70,000 imprisoned, and 34,000 tortured at the hands of Marcoses.
Meanwhile, Duterte is also a subject now of an International Criminal Court investigation for the thousands killed under his bloody drug war. – Rappler.com