(1st UPDATE) Rex Fernandez, 64, is the third lawyer killed in Cebu in less than a year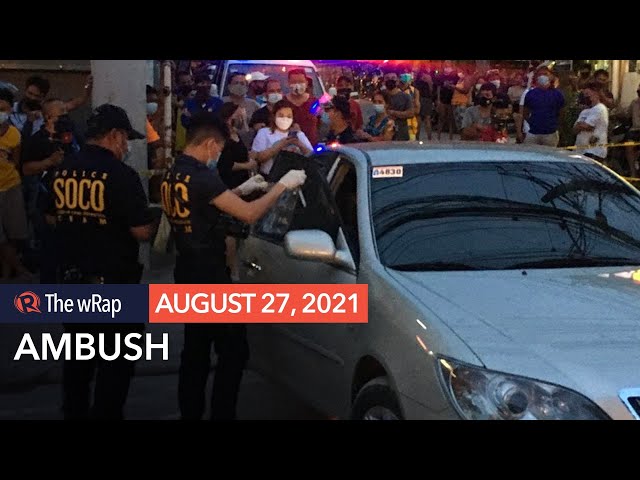 Human rights lawyer Rex Fernandez, 64, was shot dead in an ambush while aboard his car in Cebu City on Thursday, August 26.
According to Cebu City police, the lawyer and his unidentified driver were ambushed at around 4:10 pm.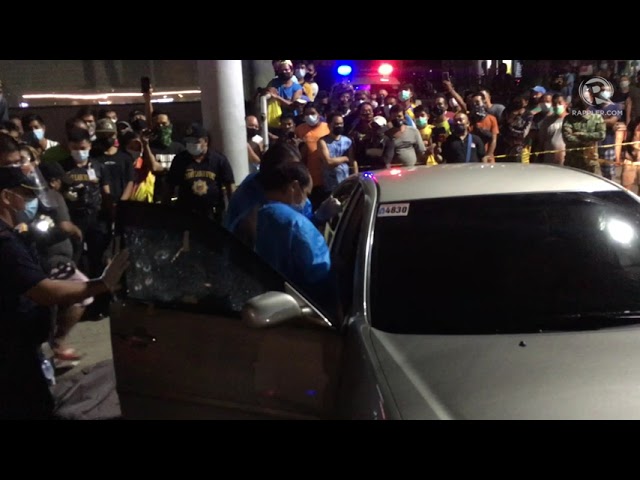 A witness told Rappler separately that Fernandez and his driver were on their way home when they were shot at along Salvador Street, Sitio Banawa, in Barangay Guadalupe, here in Cebu City.
Police told reporters Fernandez was dead on the spot. His driver, Darvie Pondar, was rushed to Chong Hua Hospital after sustaining a gunshot wound through the spine.
In a Facebook post, the family of Fernandez asked for financial help for driver Pondar who was now in critical condition.
According to witnesses, a hooded gunman waited for Fernandez' vehicle to reach the main road before shooting at the right side of the vehicle.
After the ambush, the assailant hopped on a getaway motorcycle and left the crime scene going north of Salvador Street.
The veteran lawyer recently caught media attention when he staged a hunger strike over a squabble with the management of his condominium unit in Mandaue City.
His disagreement with the condo management stemmed from transparency issues over the homeowner's association fees. The condo management cut off his water when he stopped paying his fees.
It was not clear if the killing was related to that conflict.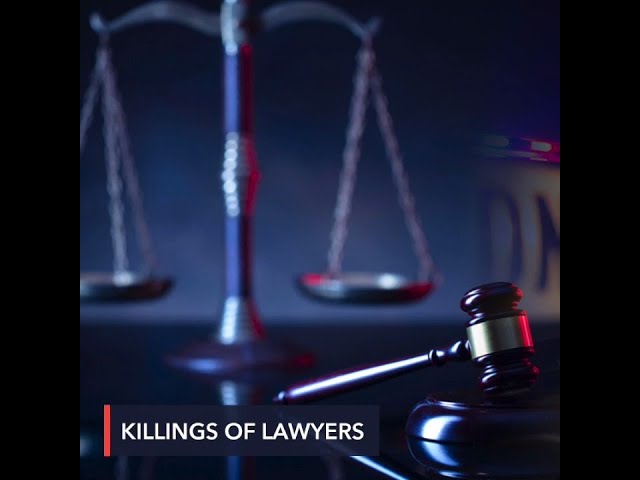 Commission on Human Rights (CHR) Central Visayas chief investigator Leo Villarino told Rappler in a phone interview that it was too early to tell the motive of the murder.
"We really cannot tell. (It's difficult to speculate without available evidence.) But let us be reminded that Attorney Rex Fernandez was holding several sensational cases," Villarino said.
Villarino said his office would conduct a parallel investigation into the killing.
Fernandez was a founding member of the non-profit National Union of People's Lawyers (NUPL).
"No words, indeed," NUPL President Edre Olalia said in a statement. "Another colleague has fallen with his boots on. We had lost count," he added.
"It (killings) has not stopped and every lawyer is a sitting duck," the NUPL president said.
Fernandez also helped lead the Cebu campaign to abolish the pork barrel system in 2014 and served as co-counsel of the eight Cebu activists who were arrested in a protest against the anti-terror law in 2020.
He is the third lawyer killed in Cebu in less than a year.
Lawyer Joey Luis Wee was gunned down in broad daylight as he was about to enter his office in Cebu City last November 2020.
Baby Maria Concepcion Landero-Ole was gunned down on December 17 by unidentified men while driving her pick-up truck along a Danao City highway in Cebu.
At least 64 lawyers, prosecutors and judges have been killed during the administration of Rodrigo Duterte. – with a report from Inday Espina-Varona/Rappler.com
Art Lubiano is a Visayas-based journalist and an awardee of the Aries Rufo Journalism Fellowship.