'UP should answer me truly why its students end up this way,' says Defense Secretary Delfin Lorenzana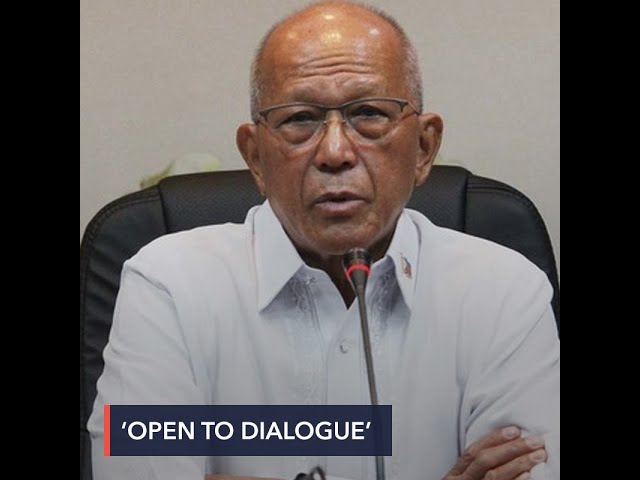 Defense Secretary Delfin Lorenzana has set one condition before talking with University of the Philippines officials about reconsidering the termination of the 1989 accord that prevented troops from freely entering UP campuses.
"I am open to dialogue with them. I am willing to talk to him (UP president Danilo Concepcion), pero sagutin muna nila kung bakit namatay ang mga taong ito kasama ang mga NPA (but they should first explain how these students died in the company of the New People's Army)," Lorenzana said in a press briefing on Wednesday, January 20.
He added, "UP should answer me truly why its students end up this way."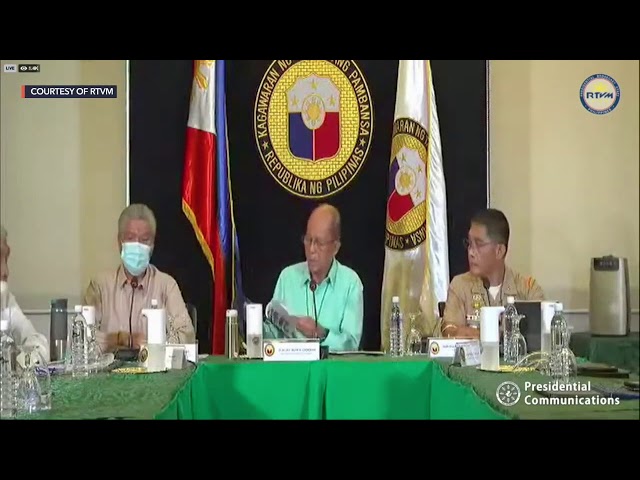 During the 45-minute press conference, Lorenzana appeared resolved to uphold the unilateral termination of the accord, arguing that the government wants to protect students.
Lorenzana was referring to UP students who joined the New People's Army, the armed wing of the Communist Party of the Philippines (CPP), and ended up dead after clashing with the military. Without presenting evidence, the Duterte government has claimed that there are recruitment efforts inside the university.
The accord, signed in 1989, provides that state forces have to notify the university administration first before they can enter UP campuses. If the termination is implemented, this means police and the military can freely enter UP campuses.
Responding to Lorenzana's letter that ended the accord, UP President Danilo Concepcion said on Tuesday, January 19, that the termination was "totally unnecessary and unwarranted."
"I must express our grave concern over this abrogation, as it is totally unnecessary and unwarranted, and may result in worsening rather than improving relations between our institutions, and detract from our common desire for peace, justice, and freedom in our society," Concepcion said.
Various groups have condemned the move while lawmakers crossed party lines to urge the Duterte government to restore the agreement, which has ensured academic freedom in UP campuses. (READ: 'Don't mess with UP': Lawmakers blast DND for ending pact with university)
The UP-DND accord was signed in the wake of the warrantless arrest of Donato Continente, a staffer of the UP campus publication Philippine Collegian, inside Vinzons Hall on June 19, 1989.
Continente was convicted in the April 1989 murder of US army Colonel James Nicholas Rowe, but the Supreme Court later reduced his life sentence to 14 years after ruling that he was only an accomplice. Continente maintained his innocence upon his release and said he was tortured to admit to killing Rowe.
The defense department terminated the UP-DND deal amid the Duterte government's red-tagging or linking legitimate progressive groups to the communist movement, either the leadership of the Communist Party of the Philippines (CPP) or the NPA.
Those red-tagged end up being arrested on false charges such as murder and illegal possession of firearms and explosives. The rest are surveilled, harassed, and worst, killed. – Rappler.com