Lorenzana served at the Philippine embassy in Washington, DC, during the Aquino administration
Defense Secretary Delfin Lorenzana was the first member of President Rodrigo Duterte's Cabinet to pay his respects to the late former president Benigno "Noynoy" Aquino III on Friday, June 25.
The defense chief visited Aquino's wake during its public viewing at the Church of Gesù at the Ateneo de Manila University in Quezon City, arriving with other high-ranking defense and military officials.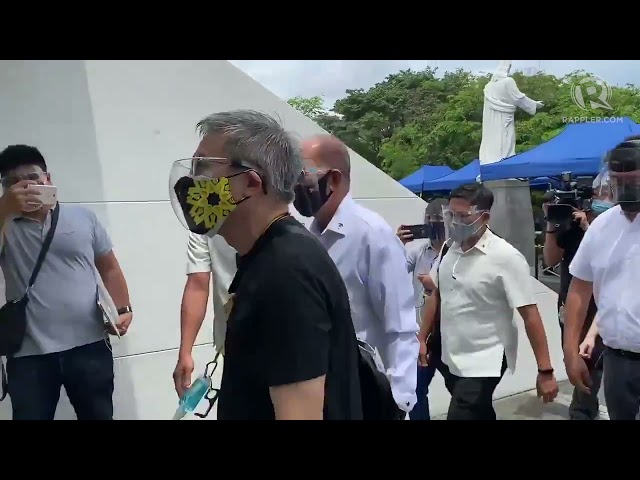 The former president and commander-in-chief died of renal disease secondary to diabetes early Thursday, June 24.
Lorenzana served during the Aquino administration as head of the Office of Veterans Affairs at the Philippine Embassy in Washington, DC. The retired general held that position until June 2016, when Duterte named him defense chief.
At the wake, Lorenzana approached Aquino's urn and later spent a few minutes talking to Aquino's sisters Ballsy, Pinky, and Viel. Lorenzana's visit lasted for only 30 minutes. He did not also grant any media interview.
Shortly after Lorenzana's arrival, Armed Forces of the Philippines (AFP) Chief General Cirilito Sobejana arrived at the wake.
Strengthened the military
After the announcement of Aquino's passing, Lorenzana was also one of the first Cabinet members to issue a statement. In his message, the defense chief recognized the contributions of Aquino to the country's security forces.
"Serving as our country's leader from 2010-2016, President Aquino advocated the strengthening of our defense and security capabilities to support national development." Lorenzana said.
Lorenzana also credited Aquino for the approval of Republic Act 10349, which amended the revised AFP modernization act.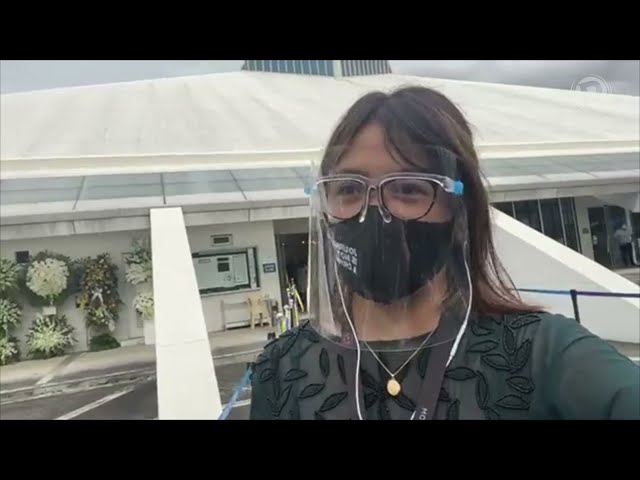 The law revitalized the modernization program of the military, according to Lorenzana. –With reports from Mara Cepeda/Rappler.com