Misamis Oriental Governor Yevgeny Vincente Emano says, 'I have used it. Let's be honest about it – the provincial board members and the capitol's department heads have been using it, too.'
Misamis Oriental Governor Yevgeny Vincente Emano on Monday, September 20, brushed aside a Department of Health (DOH) advisory against the use of ivermectin as a COVID-19 treatment even as he admitted that he has taken the antiparasitic drug himself.
"I have used it. Let's be honest about it – the provincial board members and the capitol's department heads have been using it, too," Emano told capitol officials and workers during their Monday morning online gathering.
He said this four days after DOH in northern Mindanao issued an advisory that cautioned governors, mayors, health officers, hospital chiefs, and health care workers in the region against the use of the drug as a COVID-19 treatment.
Despite the DOH advisory, Misamis Oriental's health chief and chairman of the local COVID-19 task force said his decision to advise the provincial hospitals under the capitol to use ivermectin to treat patients stays.
"I'm a doctor, and I did my research," said Dr. Jerie Calingasan.
The DOH's warning was made on September 16, just a day after Calingasan released his advisory that detailed exactly how many milligrams and capsules of ivermectin can be used in treating COVID-19 patients in Misamis Oriental's eight provincial hospitals.
But Governor Emano said the drug would only be used on patients who have given their consent.
"We will not force anyone to take ivermectin. It will be up to them," he said.
Emano said the capitol would stand behind Calingasan's decision.
"We have to stop thinking about when this pandemic will end. Cooking the same food with the same ingredients (when we have seen they are not working) is stupidity. We will sink or swim, but we need to make our own guidelines," he said.
Emano said he started taking ivermectin on Calingasan's advice, and after consulting other physician friends. His younger sister Natasha Elazegui is a surgeon.
Emano said, "Our doctor (Calingasan) also read and did his research. I'll go with his decision."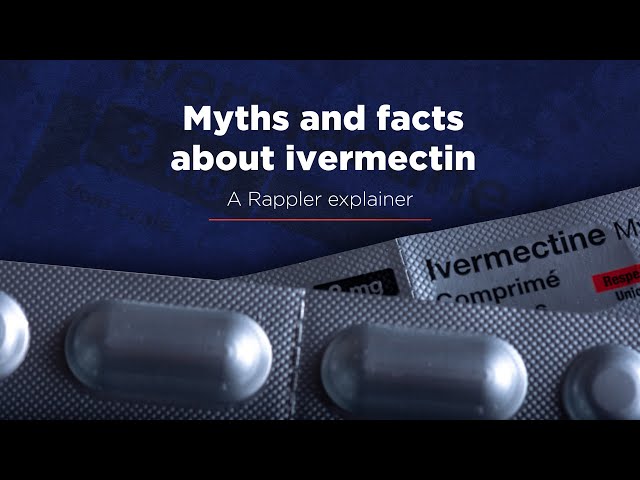 Calingasan, for his part, said his research was mostly internet-based.
He said President Rodrigo Duterte made it clear that he was leaving the decision to use ivermectin to the doctors and their patients. He also said Health Secretary Francisco Duque III has allowed clinical trials on the antiparasitic drug.
"Let me point out that everything is on trial," said Calingasan.
He however asserted that ivermectin has shown "benefits" in the COVID-19 pre-exposure, post-exposure, incubation, symptomatic, pulmonary, and inflammatory stages.
Calingasan said he decided to encourage the use of the drug because "people are dying," and "we (health workers) are very, very tired already."
The capitol has logged 11 deaths and 126 new cases in Misamis Oriental on September 17 and September 18 alone.
Misamis Oriental accounted for 17.2% of the newly documented COVID-19 infections in northern Mindanao region as of Sunday, September 19, DOH data showed.
Data also showed Misamis Oriental registered the second-highest number of new cases that day at 105, next to Bukidnon province that counted 340 of the region's 611 newly documented infections.
In an advisory, DOH regional director Dr. Jose Llacuna said ivermectin did not significantly reduce the risk of death among COVID-19 patients with mild to severe conditions, and neither did it lower the need for mechanical ventilation or supplemental oxygen.
Neither did increase or reduce negative COVID-19 tests nor did it make a difference in the length of hospital confinements, he said.
Llacuna said there was also no evidence that ivermectin improved outpatients' condition, and neither did it prevent confirmed COVID-19 infections.
He said the DOH "strongly believes in evidence-based medicine which uses high-quality research to guide clinical decision-making and come up with a conscientious and reasonable treatment recommendation."
Dr. Llacuna stressed, "Ivermectin is not recommended for prevention or treatment of COVID-19."
The Philippines' Food and Drug Administration (FDA) ha earlier issued a certificate of product registration (CPR) to a local company to register ivermectin but only for human anti-parasitic treatment.– Rappler.com