Youth leader Carmen Lopez, an audience member in US Vice President Kamala Harris' meeting with Filipina women's rights advocates, says the recent Roe v. Wade overturning in the US may affect reproductive health advocacy across the world
MANILA, Philippines – A youth leader said she would have wanted to talk about sexual and reproductive health rights (SRHR) as well as empowering Filipino girls through education during United States Vice President Kamala Harris' town hall discussion with women's rights advocates on Monday, November 21.
Carmen Lopez, who is part of the AMPLIFY council of the Young Southeast Asian Leaders Initiative, noted that Harris was a "pro-choice" advocate. Harris has advocated for abortion rights in America.
"We all know that VP Harris is actually a pro-choice advocate, because of the situation with Roe v. Wade in the US, and how it affects now the Philippines…in terms of legalization of various reproductive health services. So that's something that could have been further discussed or discussed during her conversation," Lopez said in an interview with Rappler after the event.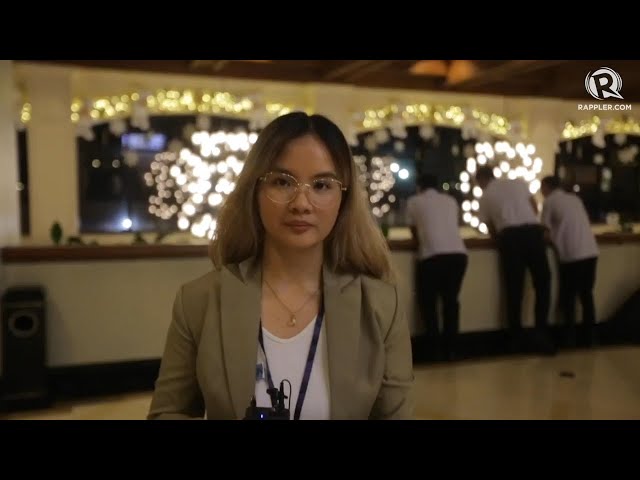 During her three-day visit to the Philippines, Harris participated in a moderated discussion with women's rights advocates at the Sofitel Philippine Plaza Manila in Pasay City. She gave her views on human rights defenders, economic empowerment of women, women's political participation, and her advice to emerging women leaders.
Lopez highlighted the missed opportunity to talk about reproductive health rights as the Roe v. Wade overturning in the US may affect advocates' fight for greater access to SRHR in the Philippines.
"[You know] what they always say: 'When the US sneezes, it is felt by the whole world,'" she said. "So this development actually is a step backwards not just for the US, but also for our country and the entire world."
"What we have to understand is it's an issue on health…that has led to the death of a lot of women. It is something that we hope can be explained more. We can have more discourses. We don't have to push for a stand, or pass [abortion legislation], but we need to discuss why it is important to talk about," Lopez added.
Advocates continue to carry on the fight for the decriminalization of abortion in the Philippines, as the country has highly restrictive laws against it. The Philippine Safe Abortion Advocacy Network (PINSAN) said in January that at least three women die of complications from unsafe abortion every day, and one in eight women and girls who induce abortion are survivors of rape.
Unsafe abortion is also one of the five leading causes of maternal death and hospitalizations of women and girls, PINSAN said.
While US Ambassador to the Philippines MaryKay Carlson described Harris as a "fearless advocate and champion for women and girls," Lopez also felt that girls' rights were lacking in the Monday discussion.
"We talked a lot about women, but what about the girls? What about those who are still in line, the future generation? We need to talk more about STEM (science, technology, engineering, and mathematics), how we can launch startups in the Philippines for instance, and across the world. [We could have talked about] letting girls experience these opportunities, [and] allowing them to have access to education," the youth leader said.
According to a 2019 study from the Philippine Business Coalition for Women Empowerment, Unilab Foundation's STEM+PH, and the University of the Philippines' Center for Women's Studies Foundation, there remain many male-centered norms and work practices in STEM industries.
This comes even as almost half or 46% of women are in the Philippine STEM workforce as of 2015. – Rappler.com