As of March 24, a total of 17 cities and municipalities have been affected by the oil spill
MANILA, Philippines – The Philippine Coast Guard (PCG) this week raised its operations on the Oriental Mindoro oil spill to Tier 3, or the highest level, which means that the spills are "broader in scale and scope" and require more "resources from national and international sources" to control the spillage.
This was contained in the March 24 situation report by the Department of Environment and Natural Resources, which was sent to the media on Saturday, March 25.
The PCG follows the National Oil Spill Contingency Plan (NOSCOP), which details the tiered response to oil spill situations at various levels:
Tier 1: Response is generally small in magnitude and only affects a small area. Usually, the operator or company involved can respond to the problem.
Tier 2: Larger in magnitude and requires a response from the government.
Tier 3: Requires national level response and assistance from the international community.
As of Friday, March 24, 17 cities and municipalities have been affected by the oil spill.
Oriental Mindoro

Bansud
Bongabong
Bulalacao
Calapan City
Gloria
Magsaysay
Mansalay
Naujan
Pinamalayan
Pola
Roxas
San Jose
Batangas

Batangas City (Verde Island)
Tingloy (Maricaban Island)
Environment Secretary Ma. Antonia Yulo-Loyzaga had warned that the oil spill in Oriental Mindoro threatens marine ecology not only of the Philippines but the world.
According to the latest situation report, the following environmental effects were observed during a biodiversity rapid assessment from March 6 to 10:
Region
Total Habitat Area Affected (in Ha)
Mimaropa
Corals: 2,251.95
Seagrass: 1,040.66
Mangroves: 1,604.23
Western Visayas
Seagrass: 245.592
Mangroves: 42.901
(35.457 ha mangroves and 5.444 ha DENR plantation sites)
Meanwhile, in a press conference on Thursday, March 23, Oriental Mindoro Governor Humerlito "Bonz" Dolor and an insurance representative announced that victims of the oil spill could start the process of filing for compensation arising from economic losses.
The Maritime Industry Authority (MARINA) moved to stop the operations of RDC Reield Marine Services, the company that owns MT Princess Empress – the sunken vessel responsible for the oil spill.
The closure orders are in effect until authorities finish their investigation into the embattled company. RDC has been in hot water amid questions surrounding the authority of MT Princess Empress to operate.
MARINA said the oil tanker, which sank off the coast of Oriental Mindoro with 800,000 liters of bunker fuel in early March, had no updated permit because the company has yet to amend its original certificate of public convenience (CPC).
A CPC is a license issued by MARINA to domestic ship operators to engage in domestic shipping activities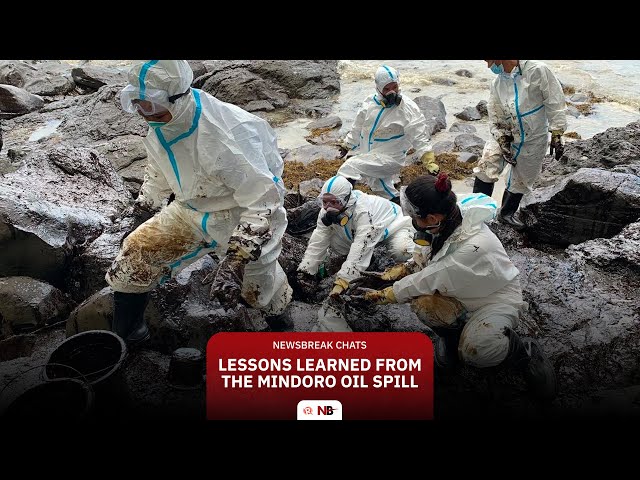 – Rappler.com