This is AI generated summarization, which may have errors. For context, always refer to the full article.
Police Lieutenant Colonel Ruben Piquero is relieved of his post to give way to an impartial probe into the killing of John Frances Ompad
MANILA, Philippines – The police chief of Rodriguez, Rizal, has been relieved from his post following the killing of 15-year-old John Frances Ompad on August 20, the Rizal provincial police confirmed on Friday, September 1.
Rizal police spokesperson Captain Mariesol Tactaquin told Rappler that the relief of Police Lieutenant Colonel Ruben Piquero is intended to facilitate an impartial probe into the teen's killing. Police Lieutenant Colonel Arnulfo Silencio has been designated as acting Rodriguez police chief.
The Philippine National Police Internal Affairs Service, which probes erring cops, said early this week that it had instructed the Rizal police IAS to investigate the killing. It added that as of August 27, the body was at the pre-charge investigation phase.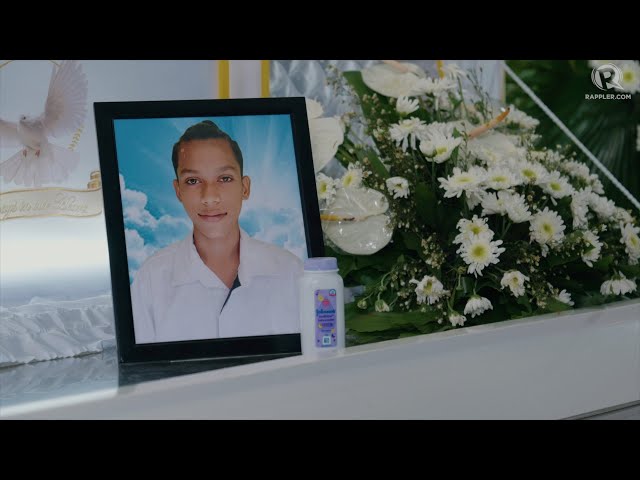 In an interview with Rappler last week, Dianne, the victim's older sister, said they were only notified that Police Corporal Arnulfo Sabillo and Jeffrey Baguio, a civilian, were arrested on August 21, despite receiving information that the two were arrested on August 20. Dianne added that the police only gave them copies of the documents related to her brother's killing on August 26 – almost a week after John Frances' death.
Sabillo and Baguio face homicide and attempted homicide complaints, and remain under police custody. The cop will also face administrative charges.
John Frances was the second teen killed by the police in August alone. On August 2, Navotas cops also killed 17-year-old Jerhode Jemboy Baltazar while the teen and his friend were cleaning their fishing boat. Jemboy's killing led to at least three Senate hearings, where lawmakers and the teen's loved ones made further revelations about his killing.
The legislature has yet to probe John Frances' killing, although his death was already mentioned in some of Jemboy's hearings. – Rappler.com