This is AI generated summarization, which may have errors. For context, always refer to the full article.
Vice President and Education Secretary Sara Duterte also reminds DepEd staff to 'not unduly post online attacks against fellow DepEd employees'
MANILA, Philippines – Vice President and Education Secretary Sara Duterte reminded the teaching and non-teaching staff of the Department of Education (DepEd) to "avoid relationships, interaction, and communication," including following students on social media, "outside school setting."
This was contained in DepEd order No. 49 released on Wednesday, November 2. The order was titled, "Promotion of Professionalism in the Implementation and Delivery of Basic Education Programs and Services."
In a text message to Rappler on Friday, November 4, DepEd Spokesman Michael Poa said that "outside school setting" means that it's the use of "social media that is not intended for learning or instruction of the class."
Poa made the clarification to clear up any confusion with the order in the context of teachers who use social media as an extension of classrooms for blended learning.
In the past months, the DepEd, particularly teachers involved in allegedly sexually abusing students, made headlines after students came forward with their experiences. The victims provided social media posts and conversations as proof of teachers grooming or ogling students.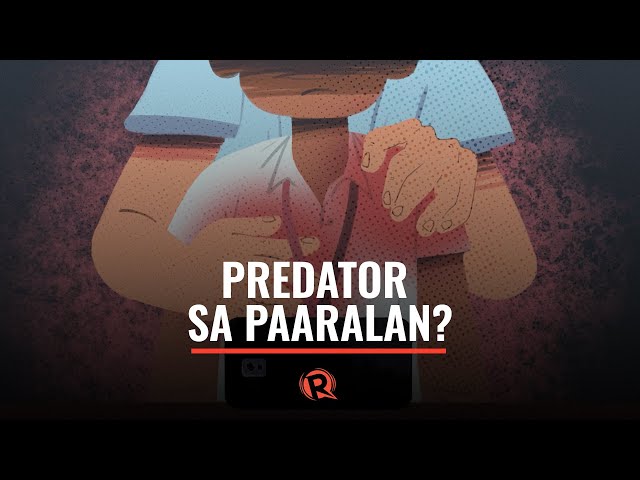 Teachers told: Don't complain on social media
In DepEd Order No. 49, Duterte also reminded teachers and non-teaching staff to "not unduly post online attacks against fellow DepEd employees."
The Vice President reminded the employees to "always be mindful of the reputation and honor of the organization," adding that they should raise issues and concerns on basic education through "formal and appropriate channels…without resorting to any political or third-party intervention or accommodation."
But the Alliance of Concerned Teachers (ACT) said that it would be "unprofessional for the secretary to refuse to act on or consider issues and concerns on basic education, however legitimate they may be, merely because the matter has been raised [through] a third party."
"In the guise of promoting professionalism, parts of the memo actually threatens the freedom of expression and right to redress of grievances of DepEd personnel," ACT chairperson Vlad Quetua said in a statement. – Rappler.com