The Supreme Court is currently studying if it should take stronger action on violence against lawyers
The ambush of 62-year-old Cebuano human rights lawyer Rex Fernandez was the latest killing added to an ongoing study by the Supreme Court's Committee on Human Rights.
They committee was created to determine what action the court should take to protect lawyers who have become increasingly under attack during the term of President Rodrigo Duterte. 
At least 64 people in the legal profession have been killed so far since 2016.
"The killing of any lawyer is of serious concern to all of us," Associate Justice Marvic Leonen said in a statement released on Thursday, August 27. "Violence solves nothing. It is anathema to the rule of law,' he added.
Leonen chaired the human rights committee, revived earlier in August.
"Even as we continue to sift through and analyze the voluminous records and reports submitted to us upon our call to discern whether there are patterns in the killing of lawyers and threats to judges so that we can evaluate a strategic response," Leonen said in his statement.
The Associate Justice asked police and other organizations to submit their findings to the committee by September at the latest.
Earlier on Friday, August 27, the Cebu City Police Office said they would form a special investigation task group (SITG) to investigate the Fernandez murder.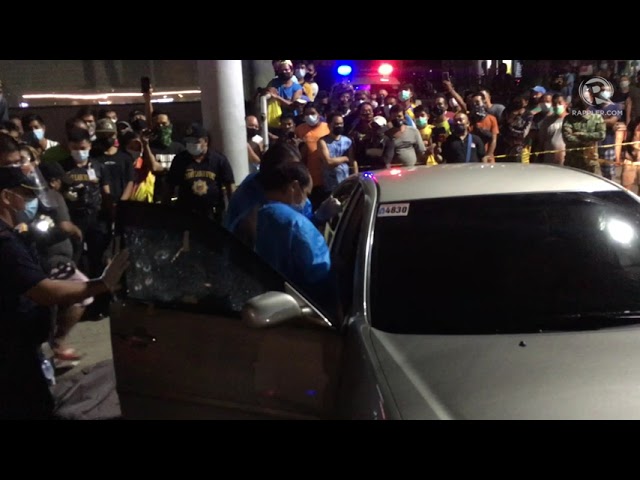 The Commission on Human Rights said the lawyer was handling several "sensational" cases and would also conduct a parallel investigation into the murder. 
The Integrated Bar of the Philippines' Cebu Chapter said it would assist the authorities in their investigation. 
"We pledge to take stronger action and assistance in the investigation," IBP Cebu said. "Hence, we appeal to the establishments in the area that have CCTV footage of the incident to cooperate with the investigators," they added. 
Cebu has witnessed three lawyer killings within the past year. The murders of Joey Luis Wee in November 2020 and Baby Maria Concepcion Landero-Ole remain unsolved. – Rappler.com