In the last five years, when scrutiny of the police intensified, the Commission on Human Rights noticed that killings in police operations declined and deaths by vigilantes increased
At a glance:
The police made it extremely hard for families to secure the documents necessary for filing complaints.
When scrutiny of the police intensified, the Commission on Human Rights noticed that killings in police operations declined and deaths by vigilantes increased.
Deaths by vigilantes are considered hopeless cases.
Most of the small-time drug suspects charged by the government are opting for plea bargains.
"Nahuli nila nang buhay ang anak ko, bakit nila pinatay?" (They caught my son alive, why did they kill him?)
Melody is talking about her 20-year-old son Mark (not their real names), who was killed by policemen in Bulacan in 2017.
A police report identified Mark as "a drug personality" who supposedly robbed a person and fired at the cops who responded to the scene. The report said Mark was found with sachets of shabu.
It is a story often told – a narrative of "nanlaban" that became the battle cry of the Philippine police to defend killing more than 7,000 people in their operations.
But Mark had ligature marks on his wrists. He was tied, said Melody. "Ganyan ba ang nanlaban eh nahuli nila nang buhay?" said Melody. (They caught him alive, so how could he have fired at them?)
Rappler conducted interviews with drug suspects, their families, human rights groups, and government investigators, and their experiences show a centerpiece government campaign, running for five years, that make obtaining justice tremendously hard, and sometimes nearly impossible.
"The police are a key pillar of this system, but the decades of mismanagement, corruption, and abusive behavior by many in the Philippine National Police (PNP) have made it virtually impossible for victims of injustice in the drug war to run to it for help, let alone justice," said Carlos Conde, senior researcher of international group Human Rights Watch (HRW).
'Selective cooperation'
Melody wants to file a case, but getting police documentation in the drug war is a nightmare, she said.
Melody said she was given the runaround by different police stations, until one day she brought a priest with her. They accommodated her then, a month after her son's death.
At the station, she was shown photos of her son at the morgue.
"Kitang kita ko na naitali 'yung anak ko. Ibig sabihin nahuli nilang buhay. Tapos sinabi ng doktor ay condolence, ang sabi, 'Ang tanging maitutulong ko lang ay sasabihin sa medico legal ay sinasabing naitali siya,'" Melody told Rappler.
(I saw that my son was tied, so they caught him alive. The doctor offered me condolences and said, "The only way I can help you is write here in the medico-legal report that he was tied.")
A copy of the medico-legal report had the same date as the killing, saying there were ligature marks on both arms just above the wrists.
"Gusto man naming magkaso, pero andaming nadi-dismiss, at sa panahon ngayon nakakatakot," Melody said. (Even if we want to file a case, there are so many cases being dismissed, and it's scary during these times.)
Even the Commission on Human Rights (CHR), mandated to investigate state abuse, is not spared.
"Yes, nagiging selective iyong cooperation nila, depende lang siguro kung sa tingin nila, madedehado ba sila kung magbibigay sila ng dokumento o hindi," CHR Central Visayas Chief Investigator Leo Villarino told Rappler in an interview.
(Yes, they're becoming selective with cooperation. It depends on whether or not they it will be disadvantageous for them to give documents of a certain case.)
Newly-installed PNP chief Guillermo Eleazar said, "as a general rule, a spot report is an exception to Freedom of Information policy."
"Thus, we don't really give copy thereof," Eleazar told Rappler. He did not respond to follow-up questions.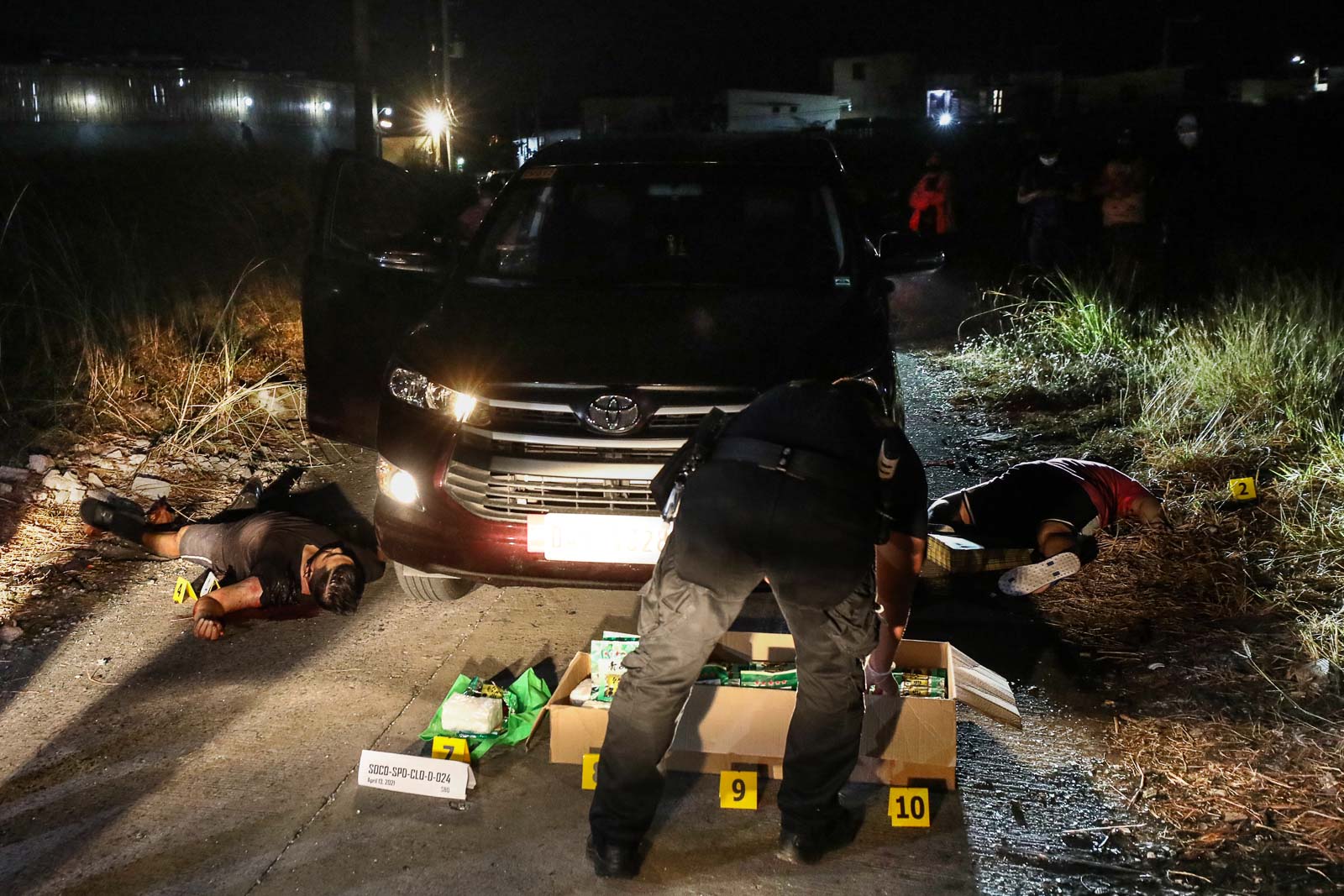 'They were arrogant at first'
Spot reports have never been privileged information before the Duterte administration. They were public records, accessible most especially to interested parties.
A church volunteer whom Rappler talked to on the condition of anonymity said that, "at the beginning of the Duterte administration, the police were very arrogant."
"They would give the document because they felt nobody cares about these people anyway, [as if saying] 'You're just asking for a piece of paper. Duterte is behind us, we're untouchable.' We're actually raising to the whole world how happy we are we killed so many people," the volunteer said.
Lawyer Kristina Conti has scored one of the few legal wins against Oplan Tokhang. In August 2019, the Office of the Ombudsman ordered murder charges against local cops of Tondo, Manila, for killing 23-year-old epileptic Djastin Lopez in an operation on May 18, 2017.
Lopez was killed three months before the sensational case of 17-year-old Kian delos Santos. A CCTV footage of cops dragging Kian by the collar brought on international pressure and prompted President Rodrigo Duterte to pause the drug war.
In May that year, Lopez's mother Normita and Conti were still able to get records that exposed police gaps. The spot report said Djastin was a murder suspect, but a subsequent post-operation report said what happened was a drug buy-bust.
After Kian, police stations clammed up.
Conti said they had to rehaul their strategy. Lawyers were not encouraged to join families in trips to stations. Don't ever say you need the document to file a case, families were briefed.
Jane Lee, whose husband was killed by vigilantes in March 2017 in Caloocan, told policemen she needed papers to be able to claim death benefits.
Lee is now a volunteer of the human rights group Rise Up for Life. She accompanies mothers and widows to police stations.
"May isa na alas-dose nang gabi raw pinapabalik para makakuha ng police report," Lee said. (One of our mothers was told to return to the station at midnight to get the police report.)
It meant do not come back at all.
The church volunteer said the ideal set-up would be for women to go in pairs, the one who has already done it will assist the other. The women are told to be gentle and cool. A member of the clergy joins them as a last resort.
There was a time when police stations told families to get the documents from Camp Crame. The problem with that, said Conti, was that at the national headquarters level, "they're already on the defense."
"Malinis na, maayos na," said Conti. (The story has been cleaned up, it's been fixed.)
Templated
In an examination done by the Free Legal Assistance Group (FLAG), one of the two petitioners against the drug war before the Supreme Court, police reports tended to be templated, with several cases having the same story line.
The suspects, who didn't know each other, supposedly uttered these words before taking out their guns: "Putang ina, pulis ka!" (Son of a bitch, you're a cop!)
CHR's Villarino saw the same pattern in the documents they were able to obtain when the PNP was still lax.
"Halos pare-pareho ang mga laman, parang pinalitan lang ng pangalan at date," he recalled. (You'll notice that the reports were all of the same style, same content, as if they only changed the names and dates.)
"So we started trying to be very observant of each operation…exact same method of operation, exactly the same results after every operation," Villarino said.
That is why human rights lawyers have always insisted that a death in an operation is for a judge to examine, not for the PNP to investigate internally.
"First year law students know that 'nanlaban' amounts to a claim of a justifying circumstance, which is a matter of defense and which means those who committed the killings should first be charged, not exonerated even without a trial," said FLAG's Ted Te, former Supreme Court spokesperson and an expert in criminal law.
The Department of Justice (DOJ) told Rappler it is finishing its report on the 52 cases forwarded to them by the PNP. It's the response we got to our repeated requests to the DOJ for an interview for this story.
The 52 cases are where internal police investigators found administrative liability among their operatives. They are the only cases at this point that the PNP is willing to share with the DOJ; for all others, President Duterte is concerned about the national security risk in sharing information.
Before the DOJ created in June 2020 the review panel for cases of drug-related killings, the Philippine government allowed thousands of these cases to go unsolved because of presumption of regularity.
Still, the DOJ review panel moves on the imprimatur of Duterte, and settles for so few records at this point.
The DOJ also denied Rappler's Freedom of Information (FOI) request for its preliminary report, where, according to Justice Secretary Menardo Guevarra, they found non-compliance to protocols in cases of deaths in police operations. It would turn out later on that the preliminary review only reviewed "more than 300" cases out of the 7,000 deaths.
As CHR intensified its probe into deaths in police operations, Villarino said they spotted a sudden change.
"Biglang kumonti ang police operations na resulting in deaths, but unti-unti ring tumataas ang mga riding-in-tandem na ang mga pinapatay ay mga drug personalities din. There is a correlation in the decrease and the rise of riding-in-tandem killings," he said.
(The number of police operations resulting in deaths decreased, but the number of riding-in-tandem killings rose.)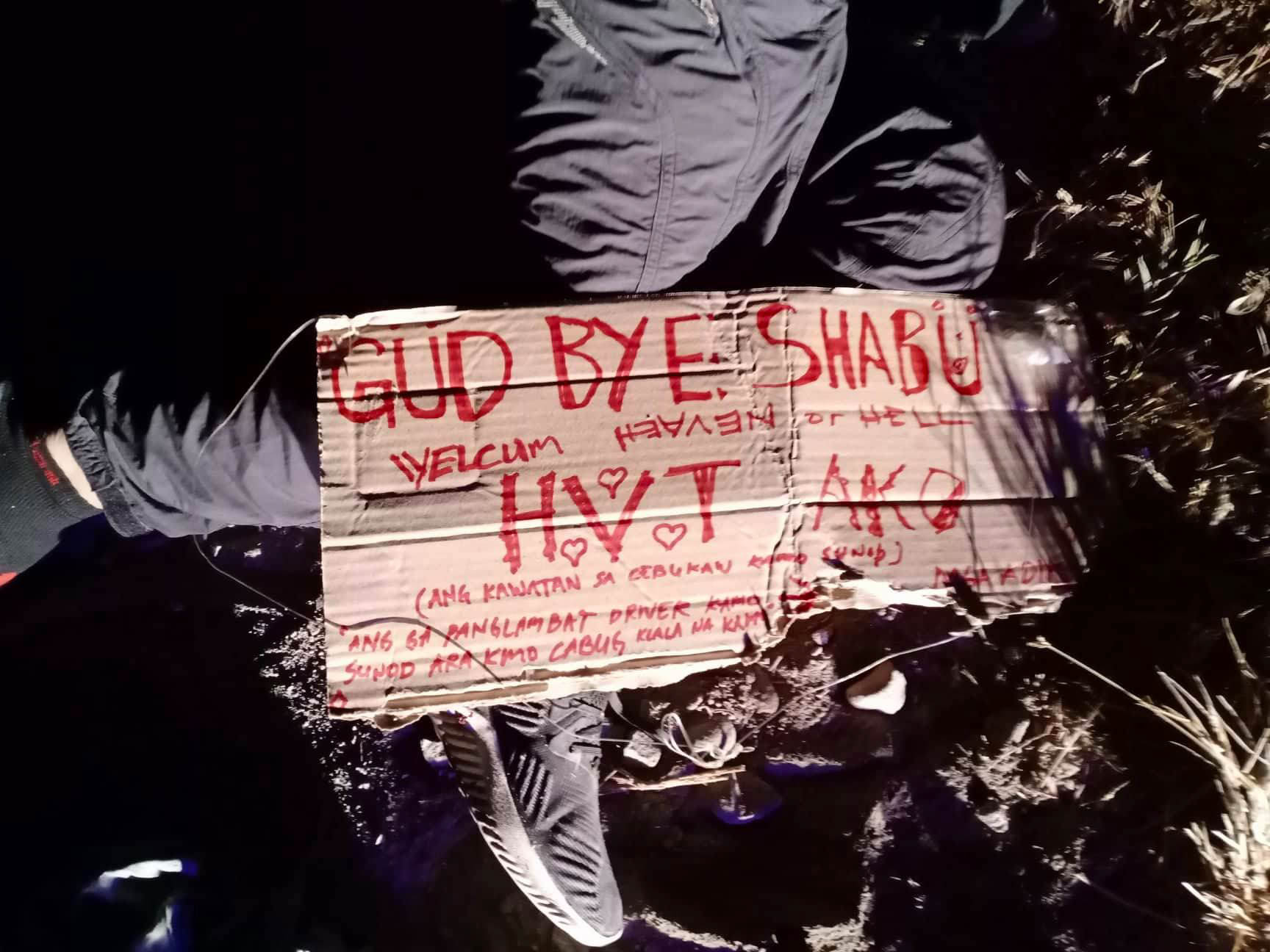 Deaths by vigilante are hopeless cases
Lee said that, beginning in 2016, their area in Caloocan City became a killing field, deaths coming one after another, but none among those left behind have the guts to pursue a case.
"'Yung mga namamatay, kakilala namin. Umiikot lang sa lugar namin. Alam ko ang istorya nila, pero hindi lahat nagpa-document kasi takot sila," said Lee.
(We knew all those who were killed. It seems the killings are just happening around the place. I know their stories, but [their relatives] don't document it because they're scared.)
Lee suspects her husband's death was a case of mistaken identity because he was close to people with drug links. But if the past five years taught them anything, it's that if there is no perpetrator, there's also no case to speak of.
"Tapos ang k'wento nung akin eh. Napanghihinahan ako pagdating doon," she said. (That effective put an end to our story. I get discouraged because of that.)
That's why pursuing cases remain far-fetched for Loida, not her real name, who lost five relatives to vigilante killers between 2017 and 2019.
Three were killed by unidentified suspects – two were shot while the body of another was found floating in a river – while two died under strange circumstances while detained. All were accused of being involved in illegal drugs.
Loida has since moved houses a few times, prompted by news that certain people were asking around about her. She does this for the sake of the three children – her nieces and nephew – placed under her wing after their parents were killed in cold blood.
Loida finds refuge in an organization working with women. "Kung wala sila, baka lahat kami, kasama ako at mga pamangkin ko, ubos na kami," she said. (If it weren't for them, we'd probably be all dead, myself and my nieces and nephew.)
Filing a case would mean constantly communicating with police officers, a risk she doesn't want to take.
"Hindi ako natatakot, pero wala akong tiwala talaga, sobrang wala akong tiwala sa mga pulis," Loida said. "Alam ko darating iyon na kaparusahan sa kung sino man ang may sala, pero sa ngayon inuuna namin ay iyong bumalik iyong [kaligtasan] ng mga pamangkin ko."
(I'm not afraid. I just really don't trust the police. I know there will come a time when those responsible will be punished, but right now I want to put the children's safety first.)
Cops should do their jobs
It wouldn't be the case if cops did their jobs.
"If we find out that the police is not actually taking any action on killings by riding-in-tandem, that is when we conduct our own investigation, which will now also include iyong pagbabaya ng pulis (inaction on the police's part)," Villarino said, adding that the most they would wait is three days for police to move.
Out of the 200 cases Rise Up for Life monitored, they were able to file complaints on six. It didn't help that scene of the crime investigation in the Philippines was subpar. Death investigations were largely testimonial, said Conti, which made it nearly impossible to build a case because witnesses were not willing to speak.
"Sa context ng domestic prosecution, wala kang magiging recourse kasi wala kang perpetrator," said Conti. (In the context of domestic prosecution, you will have no recourse because you don't have any perpetrator.)
CHR had to make do with little resources at their disposal, but they also wanted to make sure they worked as fast as they could. CHR imposed a 90-day deadline to finish the preliminary investigation for drug-related killings.
The commission has investigated at least 3,386 drug-related killings, as of June 18, 2021. Out of this number, 1,944 were killed during police operations, while 1,441 were killed by unidentified suspects. One case is considered an enforced disappearance.
Of those, the CHR has filed 14 criminal cases in trial courts, 30 are pending with the Office of the Ombudsman, and 27 before city prosecutors.
To this day, the conviction of Kian's killers is the sole proof of the Duterte government that there is justice for police abuses.
Retired International Criminal Court (ICC) prosecutor Fatou Bensouda said that, after three years of examination, she had concluded that Philippine officials, including the police, "paid vigilantes bounties for extrajudicial killings."
"Sources suggest that police…took other measures in an effort to conceal the manner in which the killings occurred and to support claims of self-defense," said Bensouda. She requested the pre-trial chamber to authorize an investigation into the drug-linked killings.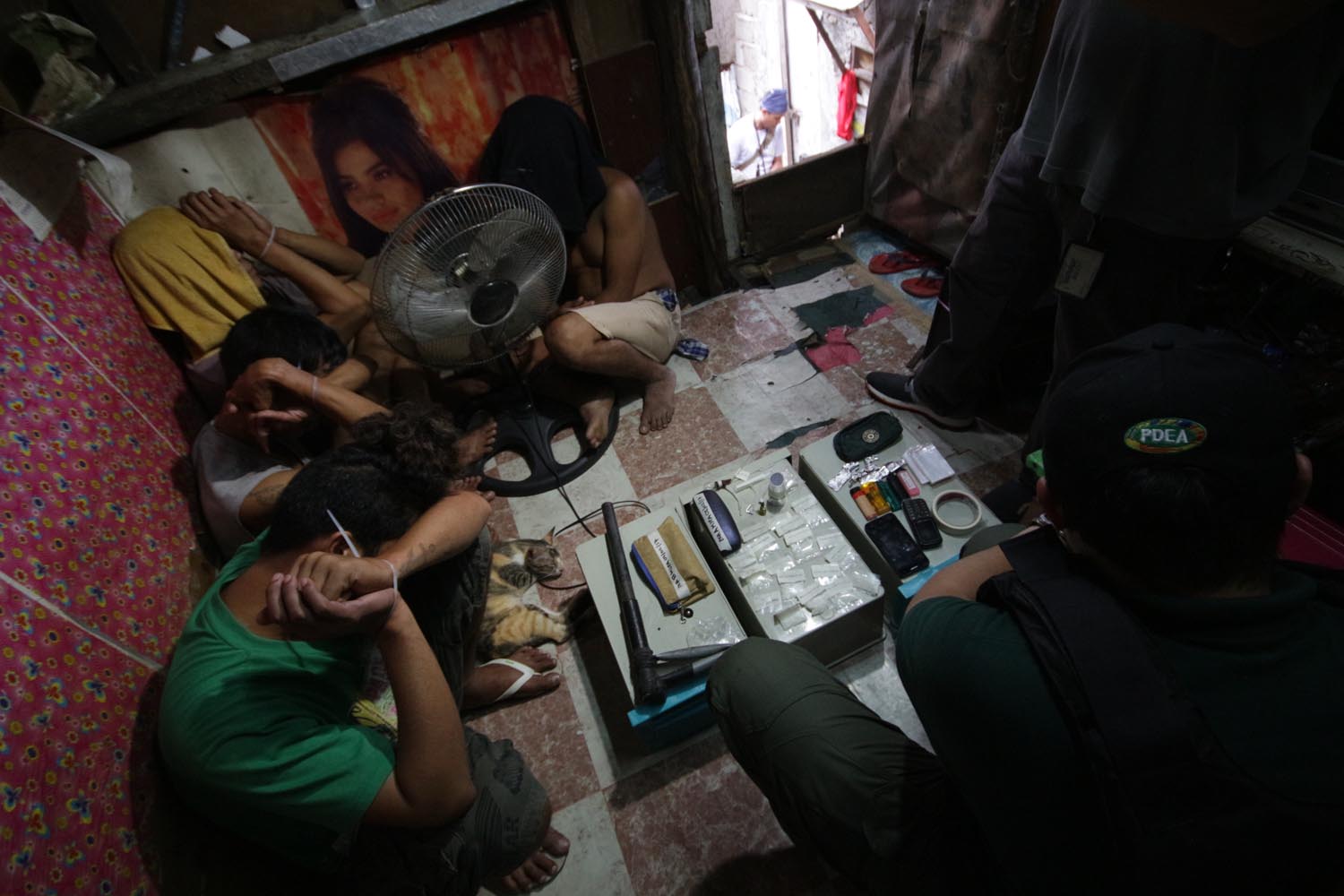 Plea bargains
Where there were so few cases filed for Tokhang deaths, there were tens of thousands cases filed for possession, sale, and trade of drugs. This is the other part of justice the government would like to highlight.
When Duterte took ffice, drug cases quickly took over Philippine courts, but with a dismal conviction rate in the beginning. By the end of 2017, the DOJ only had a 32.77% conviction rate for drug cases, an embarrassing showing for a government which promised to rid streets of drugs by putting away peddlers in six months.
In April 2018, the Supreme Court issued a new plea bargain framework for drug cases, where small-time suspects could significantly cut their jail time if they admitted to a lesser offense.
That shot up the DOJ's conviction rate, reaching 78.22% by the end of 2018, an equivalent of 77,648 cases of conviction.
Cristina Flores is part of that 2018 statistic.
Flores was arrested during a buy-bust in December 2016 in La Loma, Quezon City. Flores said she had gone home from a birthday party when cops came barging in to ask her to go with them to the barangay hall.
At the barangay hall, she was accused of selling drugs. Apparently, a neighbor outed her. She was taken straight to the police station and thrown in jail immediately.
Flores' case was covered by the news. She accused policemen of faking the buy-bust. She said evidence of drugs was never recovered from her.
In 2017, the cops who arrested her were administratively relieved.
Public interest in her story allowed her to hire a private lawyer, she told Rappler. They paid the lawyer a P10,000 downpayment. Her husband, a cab driver, ferried the lawyer to hearings for free and bought her food in lieu of fees.
The lawyer was confident Flores would be acquitted. But Flores was getting sick inside jail. She had goiter and often experienced high blood pressure. The beds were so tiny, said Flores, and if you didn't have money, you didn't get "VIP treatment."
There was a hearing in June 2018 that her lawyer could not attend. The public attorneys who were there proposed to her: what if you sign a plea bargain?
"Sabi sa akin, plea bargaining ka na para lumaya ka na. Tagal-tagal mo na, tagal ng proseso ng kaso. Kung gusto mo makita pamilya mo, mag-plea bargaining ka na," Flores recalled what the Public Attorneys Office (PAO) told her.
(I was told, just get a plea bargain so you'll be free. You've been jailed too long, the process is too long. If you want to see your family again, just get a plea bargain.)
Before that hearing ended, she was made to sign the plea bargain agreement. PAO Chief Persida Acosta did not respond to our request for comment.
Her lawyer was furious. Her husband was furious. She had thrown away their hard work, Flores was told.
"Okay na rin po iyon kasi ano, ang hirap po kasi sa loob ng bilangguan," Flores said. (It's still a good move, all things considered, because I was having such a hard time in jail.) She added that she could live with a criminal record, if that meant getting reunited with her children.
Conti called the plea bargain framework a way for government to "skew the statistics."
Flores is now out, but they've moved homes out of fear.
"Kung hindi ako aalis sa lugar na iyon, maaaring maulit pa po iyon," said Flores. (If I don't leave that place, there could be a repeat of the incident.)
'Systematic dysfunction'
"Your findings underscore the reality that the drug war exploits the systematic dysfunction of our criminal justice system," Conde told Rappler.
"In a non-drug war context, seeking police assistance is already difficult; in a drug war context, it is near impossible, given their tendency to protect each other," Conde added.
Which is why an ICC investigation is the most realistic option for many, despite the risks the move entails.
For CHR's Villarino, it's the victims and their families who know what's best for them. After all, they were the eyewitnesses to the slow judicial process and climate of fear.
"They're seeing that the ICC is the best opportunity for them to seek justice, so bakit naman natin sila pipigilan?" Villarino added. (Why should we stop them [from submitting testimonies]?)
"Kung dito lang sa Pilipinas, wala kaming katiwa-tiwala," said Lee.
(We no longer trust that we can obtain justice here in the Philippines.) – Rappler.com