The undercapitalized pharmaceutical company also paid two similarly undercapitalized and newly registered entities a total of P3 billion in 2020 for undefined supplies and services
For all the billions of pesos it got from supply contracts with the government, what exactly did Pharmally Pharmaceutical Corporation buy in 2020?
Its officers purchased a Porsche worth P6.85 million, and two other cars. The undercapitalized Pharmally also paid two similarly undercapitalized and newly registered entities a total of P3 billion in 2020 for undefined supplies and services.
A document titled "Summary List of Purchases of Pharmally Pharmaceutical Corporation for CY 2020" tagged as Annex D-2 to Pharmally's Income Tax Return for 2020 shows that the firm paid P273 million to Acme Pinnacle Enterprises Company, and P2.99 billion to Evermore Marketing and Supply Company. 
The list was "based on latest available data as of Sept. 9, 2021" with the Business Intelligence (BID) of the Bureau of Internal Revenue as source.
In all, Pharmally said it paid the two entities a total of P3,228,897,668.25. This represents 98.6% of all the purchases it made in 2020 worth a grand total of P3,273,158,972.17.
The other big amounts Pharmally enrolled in its list were for the purchase of three cars: P6.85 million for Porsche Motors Inc., P2.64 million for Toyota Balintawak, Inc., and P1.46 million for Toyota Makati, Inc.
Acme Pinnacle and Evermore Marketing have corporate records as murky as Pharmally's, however. Acme and Evermore also have modest paid-up capitals of P3 million each.
The mystery is how Acme and Evermore managed to sell supplies or services to Pharmally worth millions to billions of pesos. And why did Pharmally buy from two new and undercapitalized entities in the first place?
Then, again, Pharmally itself had just P625,000 paid-up capital when it registered with the SEC in September 2019, and closed that year with just P25,000 in net income. Yet from April to June 2020, Pharmally was able to secure 11 supply contracts altogether worth P7.9 billion from the Procurement Service-Department of Budget and Management. 
It was also in 2020 when Pharmally said that it made purchases worth more than P3 billion in total from Acme and Evermore. Like Pharmally, these two entities filed their Articles of Partnership (AP) with the Securities and Exchange Commission (SEC) in September 2019. Yet, while Acme and Evermore filed separately, they did so on the same day: September 17, 2019.
A year later, the two entities filed their Amended Articles of Partnership (AAP) with the SEC again on the same day: September 24, 2020.
SEC received their documents, and issued them official receipt numbers in a sequence: OR No. 1924762 for Evermore, and OR No. 1924763 for Acme. The ORs were paid at 1:25 pm, Sept. 24, 2020, by one person, Mary Jane S. Dominguez.
For sure, there is too much sameness or twinning between Acme and Evermore, as if they were two peas in a pod. Their amended APs even show exactly the same inserted amendments to their "Business Purpose" thus:
"To engage in the business of trading, marketing and distribution of general merchandise, hardware, fabrics, agricultural products, grocery items, ply-woods (sic), phenolic boards, and medical supplies such as but not limited to surgical gloves, surgical mask, thermometer, medical gowns, test kits, personal protective equipments (sic), medical equipments (sic) and other related items insofar (sic) may be permitted by law in wholesale and retail basis (As Amended)."
Too, their amended APs showed the same name of this notary public: Atty. Jovino R. Angel of Pasay City. Angel is also listed as the notary public in the 2019 APs of the two entities.
They do list different addresses, though. Acme lists its principal address at Westgate Filinvest in Muntinlupa, and Evermore, in Tandang Sora, Quezon City.
The two companies also have different sets of listed partners, albeit each contributing similar amounts.
Acme's partners – Melanie P. Busime and Roxanne B. Serintas – declared identical contributions of P1.5 million each to the partnership.
Evermore's partners – Therese B. Neindre and Sylvia P. Gerangue – declared identical contributions of P1.5 million each to the partnership.
Considering the amounts of money they got from Pharmally, they should have some, if not prominent, online presence. But hardly any digital footprint can be found for the four partners and the two entities.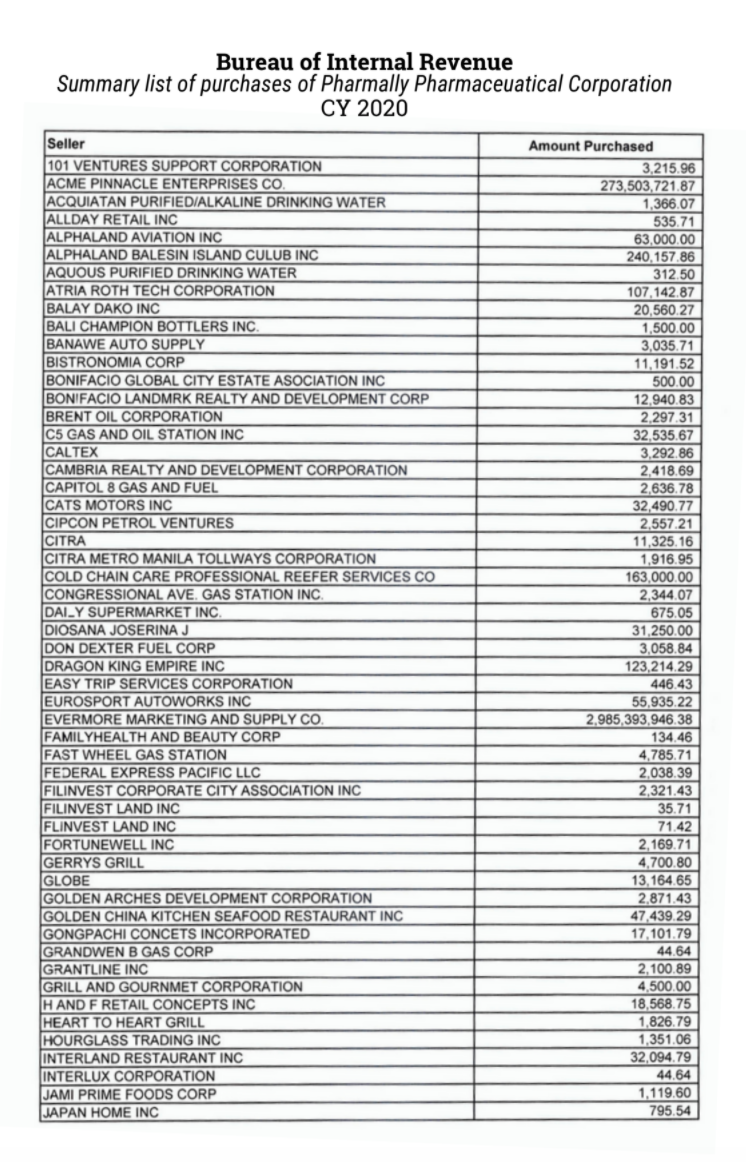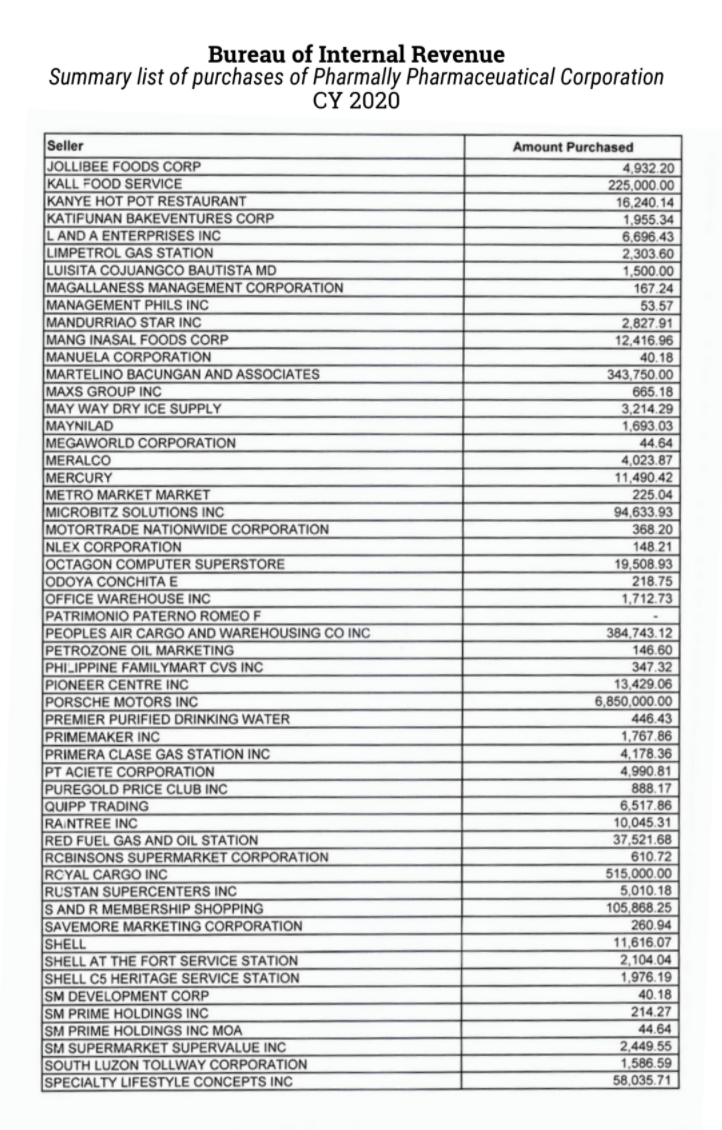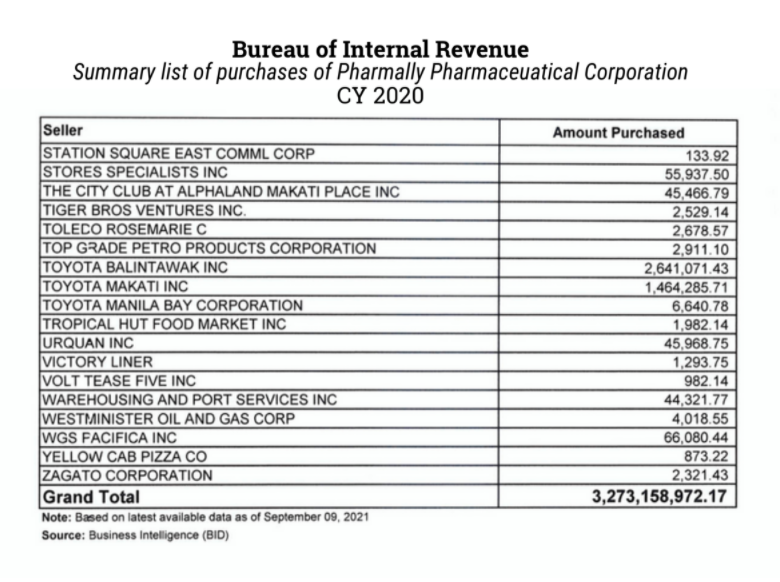 – Rappler.com
This piece is republished with permission from the Right to Know, Right Now! (R2KRN) Coalition.
The R2KRN Coalition is a network of advocates campaigning for the passage of the Freedom of Information law and the promotion of FOI practice in the country.