Data show that 31 judges and prosecutors were killed in a span of 16 years from 1999. Compare this to the 21 judges and prosecutors killed in only 4 years of President Duterte.
There were only 5 cases of lawyer killings that reached the courts out of the 54 murders in the legal profession since 2016, when President Rodrigo Duterte took office, data from the Department of Justice (DOJ) showed.
Out of these 54 killings, only those involving the following lawyers – Gerik and Goering Paderanga of Cebu (December 2016); Mia Manuelita Macariñas Green of Tagbilaran City (February 2017); Salvador Solima also of Cebu (June 2018); and Eric Jay Magcamit of Palawan (November 2020) – resulted in charges being filed in court.
The 49 other killings have no data from prosecutors' offices nationwide. Prosecutor General Ben Malcontento said it is because "there are no pending cases."
"We can assume that perpetrators are not yet identified," Malcontento said, as relayed to Rappler by DOJ Spokesperson Undersecretary Emmeline Aglipay-Villar.
The 54 killings include lawyers, prosecutors, and judges.
21 judges and prosecutors killed in only 4 years
In the list of 54 killed since 2016, 13 were prosecutors and 8 were judges slain in just 4 years.
Data from the Supreme Court (SC) showed there were 26 judges killed between 1999 and 2015. The DOJ data also showed there were 5 prosecutors killed from 2004 up to 2015.
Put together, that's 31 judges and prosecutors killed from 1999 to 2015, or a span of 16 years.
According to the DOJ's data, the 5 prosecutors killed before 2016 were the following:
Gelu Togonon – from Dumaguete (February 2004)
Julio Taloma – from Bulacan (June 2005)
Patrick Osorio – from Cebu City (January 2009)
Macadatar Marcangca – from Lanao del Norte (August 2010)
Alexander Sandoval – from Batangas (June 2013)
Of these 5 cases, only the killing of Taloma resulted in a charge filed in court.
'Appalling impunity'
Because of the unresolved lawyer killings, there is both fear and frustration, said Integrated Bar of the Philippines (IBP) national president Domingo "Egon" Cayosa.
"We share the fear and frustrations of many about the brazen violence, continuing criminality and appalling impunity in our country. Justice is distant and delayed for too many victims," said Cayosa.
Cayosa said the attacks on lawyers "mock and erode the rule of law."
"For if those who administer justice are themselves killed with impunity, how can the ordinary citizen believe in due process or feel safe and secure?" Cayosa asked.
Cayosa pointed out that protecting lawyers is a shared responsibility of all sectors becuse not only do they administer justice, they also hold key positions in government.
"As Filipino lawyers do their sworn duty, we seek the vigilance, cooperation, and involvement of all sectors," Cayosa said.
But what to do?
What's the plan?
The DOJ admits difficulty in cracking these cases.
"Many of these killings had been carefully planned and were probably carried out by professional killers, that's why it has been more difficult to crack these cases compared to ordinary crimes that happen on the streets," Justice Secretary Menardo Guevarra told reporters last week.
It's also what he told the Senate when the upper chamber deliberated on their budget for 2021.
University of the Philippines (UP) constitutional law professor John Molo said there should be an examination of pattern, and the rate by which lawyers have been killed, on top of the individual investigations.
"We need to look at the forest and find out why the lives of lawyers and judges are being snuffed out so easily and so cheaply," wrote Molo in a Rappler piece.
Asked whether the DOJ has any plans of the sort, Villar referred to Guevarra's earlier statement, which also did not directly address the question.
"As long as there are leads and the trail does not turn cold, our law enforcement agents and special investigating teams will continue to hunt for the perpetrators of these crimes," Guevarra had said.
A Judicial Marshal Bill, which seeks to deputize marshals, not only as guards of the court, but also to act as law enforcement for court-related incidents, is supported by the Senate leadership.
In 2018, an international delegation of lawyers visited the Philippines to look at lawyer killings and concluded that there was a lack of genuine investigation into them. Policemen, the foreign lawyers said, were not conducting initial investigations, and prosecutors were left to wait for police reports that never came.
Police involvement
In some of these cases, policemen were either suspects in the killings, or were involved to some extent.
In the case of Ombudsman prosecutor Madonna Joy Ednaco Tanyag killed in June 2018, the suspect Angelito Avenido Jr was killed inside the Quezon City Police District (QCPD) Headquarters in Camp Karingal. Avenido, whose face was swollen when his mugshot was taken on June 4 that year, allegedly grabbed the gun of his police escort.
"(It) resulted to a scuffle between the duo. At that instance, the firearm suddenly went off hitting the detainee in the process," the QCPD had said then.
In May 2019, a year after the murder, DOJ prosecutors cleared the 3 Quezon City policemen sued over the killing of Deputy City Prosecutor Rogelio Velasco.
The 9 people charged in the killing of Palawan lawyer Magcamit last November included a policeman, Police Senior Master Sergeant Ariel Pareja, who has been placed under restrictive custody.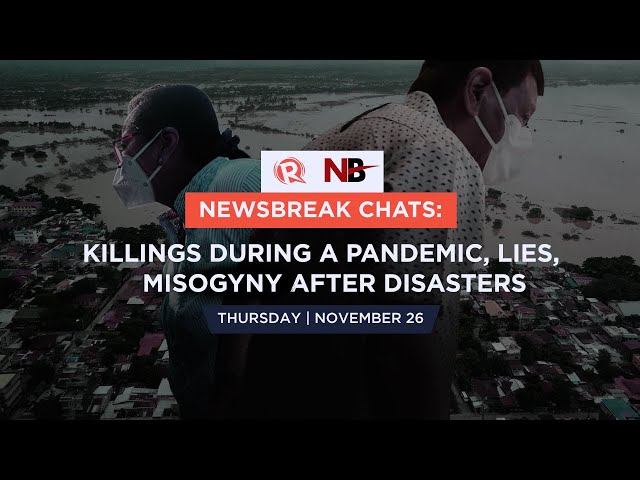 "Let us promptly finish the long-pending cases, pass the much-needed remedial laws and rules, enforce the law fairly and without favor," Cayosa said.
Local human rights groups have highlighted to the United Nations Human Rights Council (UNHRC) the rising number of lawyer killings as a sign of a declining rule of law in the country.
But in a widely-criticized "watered down" resolution in October, the UNHRC shied away from a tougher international scrutiny of the Duterte government, crediting government efforts mostly from the DOJ. – Rappler.com