Isko Moreno likely won't be the only 2022 candidate to be accused of fence-sitting. How do voters assess candidates as groups throw around labels like 'opposition,' 'administration,' 'dilawan,' and 'DDS'?
Presidential aspirant Isko Moreno has been on the receiving end of criticism for what people call fence-sitting or a lack of categorical answers when it comes to issues like Leila de Lima and the Duterte war on drugs.
He's been called "Duterte Lite" or "Duterte 2.0" as people speculate that his lack of clarity is proof that he is a puppet being controlled by President Rodrigo Duterte or that he would adopt his controversial policies if elected into Malacañang.
Then there's the sneering at a man once invited by opposition coalition 1Sambayan and suspected of being impostor who does not represent the "true opposition."
Veteran journalist and Inquirer columnist John Nery wrote that there's no way Isko can now be considered an opposition candidate.
Two political analysts say fence-sitting is nothing new and Moreno likely won't be the only candidate to be accused of this in the months ahead.
With President Duterte still enjoying fairly high satisfaction ratings and likely another crowded presidential race, candidates know they can't afford to alienate certain sectors of society.
But when does pragmatism end and principles begin? With labels of "opposition" and "administration" getting thrown around willy-nilly, how can voters best assess and choose candidates that reflect their values?
We asked Ateneo de Manila political science professor Carmel Abao and De La Salle University political science associate professor Cleo Calimbahin.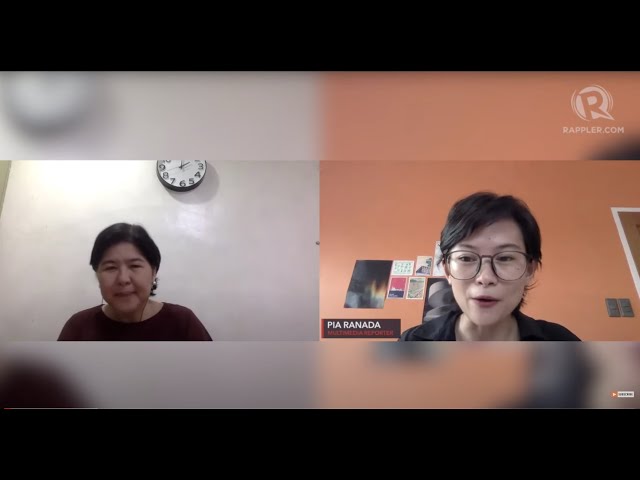 Search for 'true opposition'
The phrase is constantly bandied about but what does it really mean?
Is the "true opposition" the candidate chosen by opposition forces? A politician who disagrees strongly with all of Duterte's most controversial policies and statements? Are they "dilawan" to the Duterte forces' die-hard supporters, or DDS?
Calimbahin and Abao point out that even Vice President Leni Robredo is no rabid "dilawan" and has even said publicly she would like to avoid such a label. She's the highest official to be critical of Duterte, but she's agreed with him on a few policies, like his declaration of the Communist Party of the Philippines as terrorists. She even said that if she were to win as president and Duterte as vice president, she would give him a Cabinet post.
In an extreme definition of "true opposition," even Robredo, the "symbol" of the opposition, won't make the cut.
If an opposition candidate is someone blessed by opposition groups, Robredo, Moreno, Panfilo Lacson, and Antonio Trillanes IV could be in the running since they were all invited by 1Sambayan to be the coalition's nominees. But Moreno and Lacson begged off. Does that make them non-opposition? By itself though, it doesn't make them administration.
Is Isko a "pakawala" of Duterte's or the Marcoses, someone told to run for president just to divide votes of their political rivals?
Abao does not think so.
"I think all politicians are rationale beings. They will not throw everything just for some other politician. They will not throw their reputation, their political future, especially Isko who is very young," she told Rappler.
Two Rappler sources have also said Moreno thumbed down suggestions early on that he partner with any of the Marcoses for the 2022 elections.
Maybe the idea that some people have of a "true opposition" is a mirage, given the political realities. Maybe even a "true opposition" would at times find themselves in the middle ground and the more pragmatic-minded among us would say, what's wrong with that?
For Abao, the politician who is truly the "political middle" is Leni Robredo. But Moreno, she said, can also fit the bill. Read Abao's Thought Leader's piece on the political middle here.
Moreno, in interviews, has thumbed down labels like "opposition" and "administration," saying most Filipino voters don't identify with either of them. (WATCH: Rappler Talk Newsmaker: Isko Moreno and his presidential bid)
"This is not about opposition, this is not about administration. It is our lives, the life of every Filipino, of our children… Opposition and administration speaks only of politicians," he said in an ANC interview to bolster his "I can work with anybody" messaging.
For Abao, the 2022 elections should be an opportunity to leave behind the more harmful labels of "dilawan" and "Duterte Diehard Supporter" (DDS).
"It discouraged people from really looking for solutions to problems. The problems seemed to disappear because the problem just became the "dilawan" or Duterte," she said.
Most people are not even die-hard dilawan or pro-Duterte in the sense that they agree with absolutely everything the Liberal Party or Duterte stands for. Many Duterte supporters I've spoken with, for instance, don't completely agree with Duterte's China approach.
Political reality: Duterte's shadow
Duterte is still a popular president, according to polling firms. Social Weather Stations fellow Geoffrey Ducanes said that after 17 surveys over 5 years, the best thing would be to accept this and learn from it. Both SWS and Pulse Asia, who have been doing surveys for decades, insisted there is no concrete evidence of fear factor muddling the survey numbers.
The most recent survey on Duterte's performance, conducted in June, showed 75% of Filipinos are satisfied with his leadership. Though it was a drop from an 84% score in November, SWS noted that's still pretty high, especially for a president on his way out.
Thus, this will be the first presidential elections in a very long time when the incumbent president is still enjoying honeymoon-period type survey ratings.
That's likely tempering 2022 candidates at this point, including Moreno.
"All very seasoned veteran campaign election personalities know it's not worth it to go after Duterte at this point. It's not going to win them more votes," Calimbahin told Rappler.
The 2019 senatorial elections, where Duterte candidates swept the race and not one opposition candidate won, is still fresh in everbody's minds.
"It didn't work for the opposition, right, in the midterm election to attack the President because he remains very popular. So, it didn't help that they didn't talk about issues and instead they just focused on him," said Calimbahin.
There is still support for the drug war, though Filipinos agree it's riddled with human rights abuses and they fear they could be victims.
For these reasons, Calimbahin thinks it's just natural, though perhaps disappointing to many, for candidates not to categorically say they would end the drug war or have Duterte arrested for abuses.
"I think it will not just be Isko who will fence-sit on this. I don't think other candidates will come out and say strongly, 'Yeah, I hold him accountable,'" she said.
No wonder then, that the candidates who have already declared, Lacson, Pacquiao, and Moreno, are making jabs at Duterte, particularly about his pandemic response and corruption allegations, but also not completely eschewing some aspects of his governance style.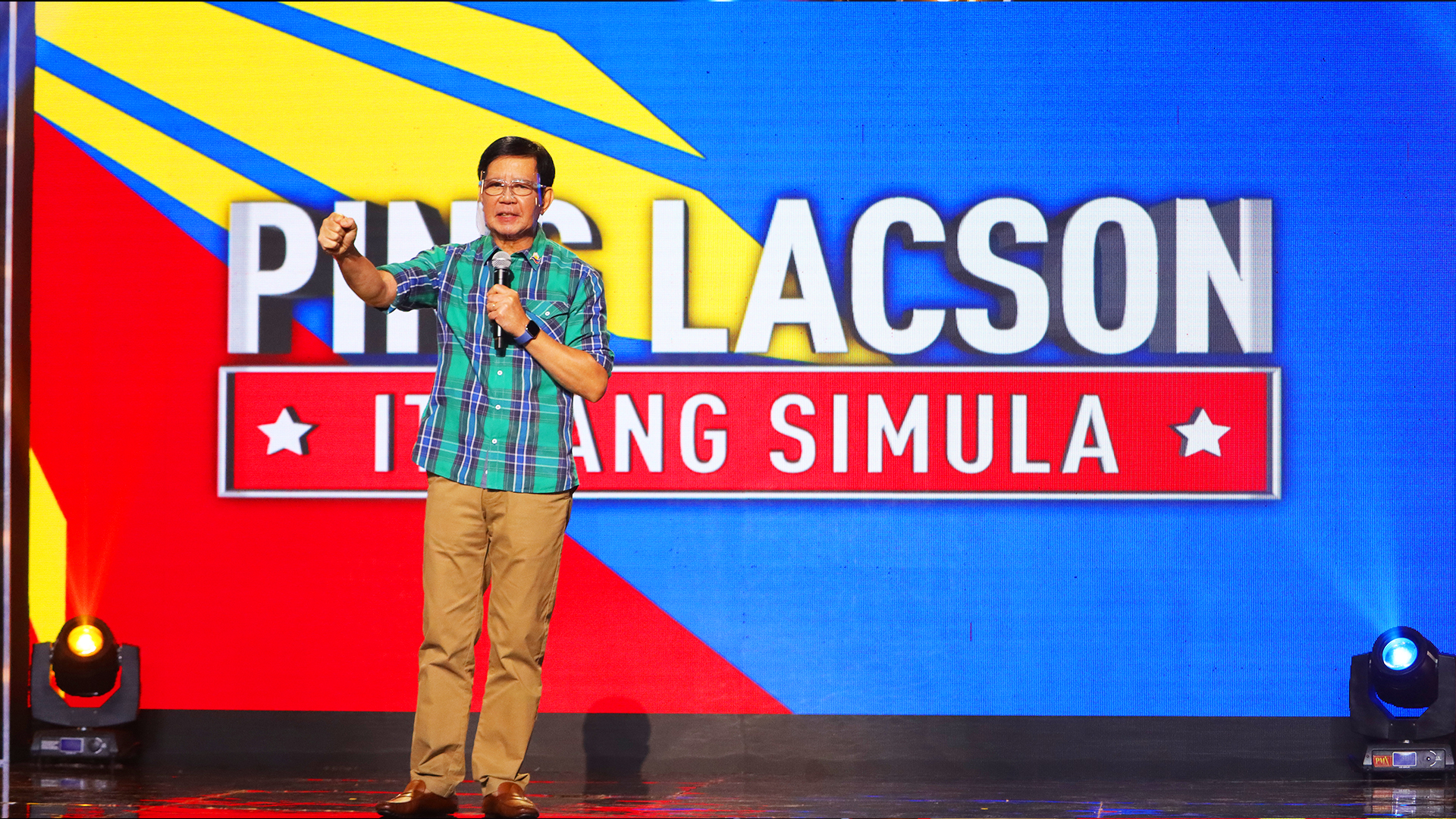 Lacson, for instance, is running under a law and order platform similar to Duterte's, but is saying he will be doing it with more competence and integrity.
Of the three declared presidential bets, only Lacson mentioned Duterte by name in his speech when he launched his candidacy. Even before this, Lacson was critical about several Duterte policies and remarks, but agreed on some matters, notably the controversial anti-terrorism law, which he authored and sponsored in the Senate.
Pacquiao didn't mention Duterte in his nomination acceptance speech, though he threw shade at the government over pandemic-time anomalies and declared "time's up" for unnamed crooks in government.
Moreno also did not mention Duterte in his campaign launch but made sharp rebukes about everything from the President's rambling late-night speeches to the pandemic response that has "flattened the economy."
Before then, he had also criticized some Duterte government policies, like the face-shield requirement, and upbraided Presidential Spokesman Harry Roque.
And in remarks made by Moreno on September 8, notable because they were off-the-cuff and not scripted like his more recent speeches, the Manila mayor gave his most scathing comments about the Duterte government, even referring to the recent Pharmally scandal.
"Kung makapag-Pharmally kayo para kayong family…. Negosyante, kabibili pa lang ng stock niya, isasara. Ano ngayon, pulitika ba 'yon?" said Moreno.
(The way you do Pharmally, you're like a family…. A businessman who just bought stocks, has to close down again. Is that also politics?)
"Ang lalaki na ng tiyan 'nyo, 'di pa kayo nagkakanda-ugaga. Kailan kayo mabubusog sa kapangyarihan? Kailan kayo magigising sa katotohanan?" he also said.
(Your bellies are so big, yet you're still not scrambling. When will you be satiated by power? When will you wake up to the truth?)
Moreno's calibration makes him more similar to "traditional" politicians who will strategize, seek compromises, and negotiate with various interests. This is in contrast to Duterte who, for most of his political career, ruled Davao City without questions asked and with little real opposition or rivals.
"Isko, at the national level, will be more akin to what we're more familiar with, the kind of local politics that he's been engaged in. And it might be strategies that we're more familiar with rather than the kind of very extreme Davao-style politics," said Calimbahin.
'Moving target'
But politics is fluid and at a certain point, Duterte's popularity may wane, or might matter less. All positions on issues made now may not be the candidate's position by election day.
"I think it's too early to insist he say everything now. Wait for him to develop his ideas," Abao said about Moreno.
Calimbahin expects more negotiations and compromises made by candidates and their handlers as it becomes clearer who will be running and who has the best chances of winning.
Filipinos should understand elections as a "moving target" where candidates will constantly be making adjustments as they sound out their supporters, advisers, strategists, and even political rivals.
Call it flighty, call it inconsistency on the candidates' part, but everyone and anyone is free to change their minds and recalibrate their strategy.
That's what makes the campaign season an opportunity for Filipinos, whether as individuals or groups, to reach out to candidates or make their sentiments known in the hopes of helping them form more satisfactory positions on issues.
"It's something to engage him on. You will see if he will fence-sit forever. The campaign is how many months long and people will be enganging him, he will have to make a position," said Abao.
For instance, on Moreno saying he would not withdraw charges against De Lima and leave it up to the courts. Abao believes Moreno should take a firmer stand on this, given that many people see the charges against De Lima as politically-motivated.
"What he said is correct, there are legal processes. But elections is political so you have to make a political statement. That, I think, is what's missing in Isko's statement about Leila. You cannot relegate it to the legal, it's political. Tell us, what do you think about the politics behind the incarceration of Leila de Lima," said Abao.
At the same time, the campaign period should be an opportunity for candidates' teams to actively seek feedback.
"You never assume your strategy is correct because it's only correct if it generates support. If it doesn't generate support, let it go," said Abao.
Moreno promised to be a unifying, reconciliatory presidential candidate. But many argue that healing can only begin if wrongs are righted, and if those who abused their power are held accountable.
There are some issues where, if a man does not take a side, he stands for nothing. – Rappler.com