Vicente Yu III, a UP graduate and Davaoeño, speaks for the largest negotiating bloc at COP26 calling for more aid to help vulnerable countries survive the impacts of global warming
In one of the meeting rooms at the sprawling Scottish Events Campus in Glasgow, climate change negotiators gather around a U-shaped table, microphones bent at the ready.
This is where the action at United Nations (UN) climate summits happen, and the main characters are suited men and women representing their countries or blocs of countries. There's one negotiator each from the United States, Canada, Japan, European Union – powerful countries whose voices merit one warm-body representative.
Then there's Filipino lawyer Vicente Paolo Yu III, the one negotiator representing 134 developing countries and China, the largest negotiating bloc of nations called the Group of 77 (G77) and China. China does not consider itself a developed country and has typically sided with the G77 group on a host of issues.
The bloc is currently chaired by Guinean foreign minister Mamadi Toure and is represented by multiple negotiators who specialize in various facets of international climate talks. Yu is the negotiator for the issue of loss and damage, a key agenda for developing countries who face the worst of climate change risks despite being the least responsible for planet-warming emissions.
"It's always been a privilege to speak on behalf of developing countries," Yu told Rappler in a sit-down interview on Wednesday, November 10.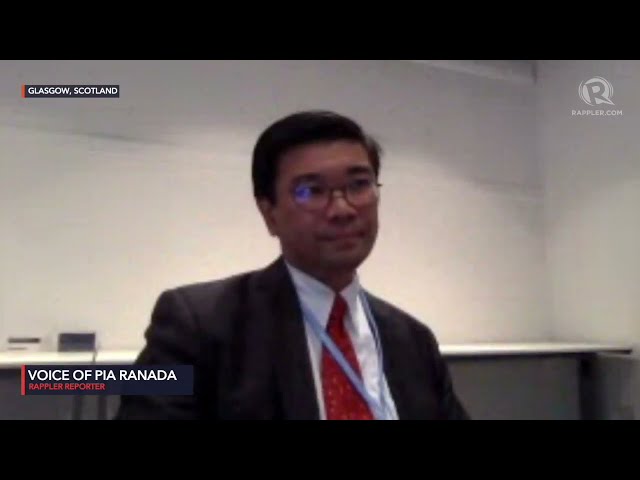 The 50-year-old Yu, who grew up in Davao City and is a product of the University of the Philippines (UP), just volunteered for the high-stakes job of speaking for the world's developing nations.
He receives no salary for it but tons of fulfillment.
"I find particularly fulfilling the ability to work together with a brilliant and dedicated team of colleagues from all over the world. It's so much fun, actually, for me," he said after spending the morning preparing speeches and meeting with United Kingdom officials.
Former negotiator for the Philippines
Yu brings to his role years of experience. He was a negotiator for the Philippine delegation from 2008 to 2013 and in 2016. From 2017 to 2020, he negotiated for Ecuador, El Salvador, Palestine, and Guinea.
He was mentored by veteran Philippine negotiator and current Manila Observatory associate director of climate policy Tony La Viña.
"As his early mentor, I can say that Vice has surpassed me in influence in the climate process. He does the Philippines proud in his role, whether he is an official delegate or not of the country," La Viña told Rappler on Wednesday.
After graduating from UP with a political science degree, Yu went to law school then worked at indigenous peoples rights advocacy group Legal Rights and Natural Resources Center. It was founded in 1987 by La Viña, Supreme Court Justice Marvic Leonen, and lawyers Nonette Royo and Gus Gatmaytan.
It's not simply understanding environmental issues for environment's sake but because environmental issues affect peoples' lives.
Vicente Yu III, G77 and China negotiator for loss and damage
Yu said his work with the group led him to see how important environmental protection is to lives of Philippine indigenous communities, who see their land as sacred and intimately tied with their way of life.
"It's not simply understanding environmental issues for environment's sake but because environmental issues affect peoples' lives…. You really have to think about the environment – for example, climate and biodiversity loss – from the perspective of, 'How can this create a better life for communities, for vulnerable sectors?' That has been my guiding light," said Yu.
As an interviewee, Yu's speaking style is calm, collected, measured, and precise. It's easy to imagine this working for him at negotiations with other countries and blocs, where discussions are as technical as they are hugely impactful for the vulnerable nations he represents.
La Viña described Yu as someone who "pays attention to detail" and is well-respected by all negotiators, from developed and developing countries alike.
"He is also able to get things done and closes good deals, like what he is doing now on loss and damage," said the climate talks expert, from Manila.
Dynamics at climate talks
Yu has to articulate the demands of developing countries against the richer countries, who typically put up strong resistance to the idea of, for example, separate financing to cover loss and damage suffered by poorer nations.
Though developing countries vastly outnumber the rich ones, with the way UN summits are built, numbers don't guarantee victory.
"Sometimes I feel there is also inequality there because I'm speaking on behalf of 6 billion people. Canada speaks in behalf of 20 million but their voice carries the same weight as my voice or my colleague's voice speaking for six billion people," said Yu.
"If this conference came down to a vote, we would always win, we'll just outvote you every time. But that's not how this conference is done, it's always by consensus" added the negotiator.
At COP26, Yu can count as a feather in his cap the win of the G77 and China group in finalizing the functions of the Santiago Network, a network that is supposed to catalyze loss and damage assistance from various sources and channel them into needy vulnerable countries.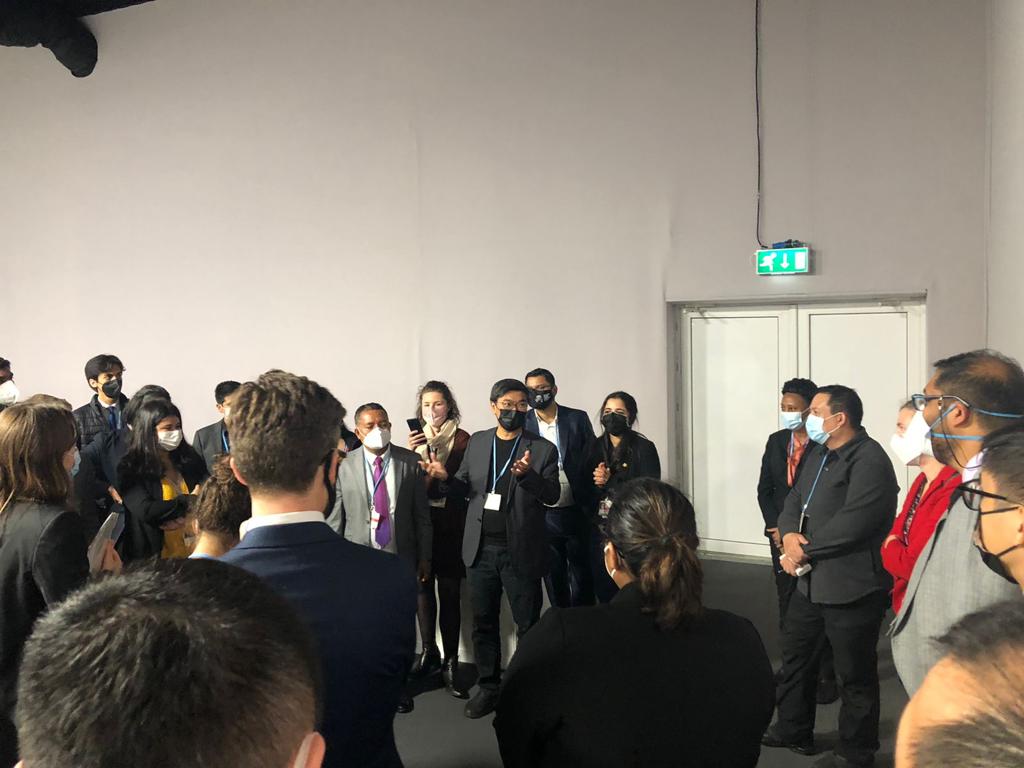 His job as lead negotiator entailed calling roughly 10 huddles with negotiators from G77 countries to strategize how they would push for their desired wording on the network during larger meetings with negotiators from other countries and blocs.
Of course, most people don't know what the Santiago Network is. Most people don't understand what goes on at the annual UN climate conferences and the alphabet soup of jargon that goes with it.
Even Yu finds himself searching for words every time his two daughters ask why he is leaving for three weeks to attend a conference.
He explained that what is decided at these summits ultimately determines how much funding will be available to help people survive freak storms, flooding, intense heat and drought, and all kinds of catastrophes that are the consequence of an out-of-balance climate.
It determines everything, from what kind of cars humans will be driving in the near future to how expensive rice and corn will be in a world where these crops are threatened by global warming.
Though climate negotiations may seem far from the daily realities of most people, Yu said they also stand for an intrinsic truth about what unites all humans.
"The fulfillment many of us have in this process is the ability to work with colleagues from Africa, from Latin America, from Asia – different cultures. Because of that work, you realize that we have a common humanity and that common humanity calls on us to work together for a better future." – Rappler.com
This story was produced as part of the 2021 Climate Change Media Partnership, a journalism fellowship organized by Internews' Earth Journalism Network and the Stanley Center for Peace and Security.
Rappler is doing live updates and reporting on COP26 in Glasgow. Check this page for our coverage.