This is AI generated summarization, which may have errors. For context, always refer to the full article.
Here are the industries and establishments that can operate at full, half, and skeletal capacity during enhanced community quarantine
Enhanced community quarantine (ECQ), or the Philippines' strictest lockdown, is now in effect in Metro Manila, Laguna, Iloilo City, and Cagayan de Oro City.
By now, the ECQ is all too familiar for the millions of residents who'd experienced it two other times. But the government has tweaked quarantine restrictions over the past year.
Which establishments are open at this time? The Department of Trade and Industry (DTI) on Saturday, August 7, released guidelines on how much capacity establishments can operate during ECQ.
Full on-site capacity
The following business establishments and activities can open at full (100%) on-site capacity during ECQ:
Public and private hospitals
Emergency and frontline services in health facilities (dialysis centers, chemotherapy centers, health maintenance organizations, health insurance providers), disaster risk reduction management officers, and public safety officers
Manufacturers of medicines, vitamins, medical supplies, devices and equipment, including suppliers of input, packaging, and distribution
Industries involved in agriculture, forestry, fishery, other components of the food value chain, including farmers and fisherfolk
Logistics service providers, like delivery and courier services
Essential and priority construction projects, whether public and private, as well as companies that manufacture equipment necessary to produce construction or maintenance works
Manufacturing related to food, beverage, and other essential goods including but not limited to soap and detergents, disinfectants, personal hygiene products, diapers
Essential retail trade and service establishments, like public markets, grocery stores, convenience stores, pharmacies, hardware, bookstores and office supplies, bicycle shops, laundry shops, and water-refilling stations
Takeout and delivery for food preparation establishments
Public and private financial service providers involved in distributing government amelioration subsidies (ayuda)
Business process outsourcing establishments, export-oriented businesses, mining and quarrying
Public transport providers and operators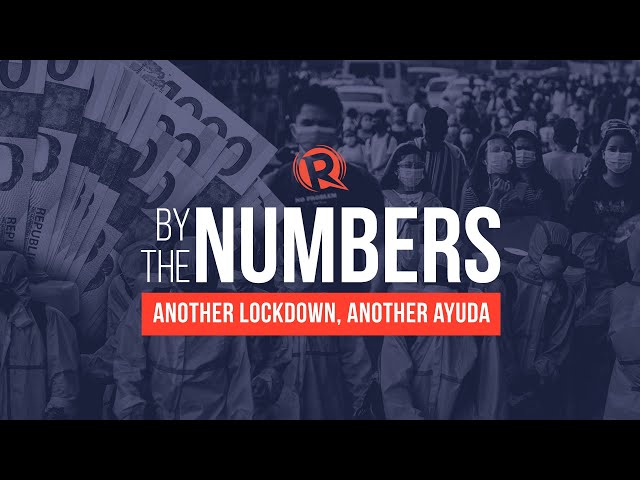 Half on-site capacity
Media organizations may observe an on-site capacity of up to 50%.
Skeletal on-site capacity
During ECQ, these establishments and services must operate at a skeletal on-site capacity:
Dental, rehabilitation, optometry and other medical clinics for the treatment of illness or injuries (emergency cases only)
Veterinary clinics
Banks, money transfer services, pawnshops, microfinance institutions, credit cooperatives
Capital markets
Water supply and janitorial/sanitation services and facilities
Energy sector
Telecommunications companies, internet service providers, cable television providers
Airline and aircraft maintenance
Funeral and embalming services
Security personnel licensed by the Philippine National Police
Printing establishments authorized by the Bureau of Internal Revenue
Businesses handling repair and maintenance of machinery and equipment
Leasing of real and personal properties
Employment activities involving recruitment and placement
Teachers, professors, other staff for conducting online classes, processing student requirements and grades
Lawyers, only when required to provide on-site legal representation necessary to protect rights of persons
Establishments involved in the buying and selling of consumer goods or services via the internet
Payroll and accounting managers and employees
On-site operations prohibited
These industries and establishments are not allowed to conduct on-site operations during the ECQ period:
Indoor and outdoor dine-in services at restaurants
Other non-essential manufacturing such as, but not limited to: electrical machinery, wood products, furniture, non-metallic products, textiles, paper and paper products, rubber and plastic products, computer and electronic products, motor vehicles, other transport equipment
Non-essential retail trade and service establishments such as clothing and accessories, flowers, jewelry, novelty, antique, perfume shops, toy stores, music stores, art galleries (selling only), and firearms and ammunition trading
Office administrative activities such as photocopying, billing, record-keeping
Other financial services like money exchange, insurance, lending companies, non-compulsory pension funding
Management consultancy activities
Architecture and engineering
Scientific and research development
Advertising and market research
Computer programming
Publishing and printing services, including newspapers and books
Film, music, and TV production
Photography, fashion, industrial, graphic, and interior design
Motor vehicles trade
Travel agencies, tour operators, and related activities
Pet grooming services
Driving schools (subject to Department of Transportation guidelines)
Testing and tutorial centers
Review centers
Language, dance, acting, voice schools
Indoor and outdoor sports, courts, or venues, including non-contact and contact sports
Indoor and outdoor tourist attractions
Venues for meetings, conferences, exhibitions
Social events in eligible venue establishments
Personal care services, like beauty salons, barbershops, medical aesthetic clinics, dermatology clinics, massage therapy, tattoo parlors
Cinemas
Amusement parks or theme parks
Casinos, lottery and betting shops, other gaming establishments, and the Philippine Charity Sweepstakes Office
Horse racing
Recreational venues such as internet cafes, billiard halls, amusement arcades, bowling alleys
Traditional cockfighting
Entertainment venues with live performances, such as bars, clubs, concert halls, theaters
Fairs, kid amusement industries such as playgrounds and playrooms
You can read the DTI's full guidelines here. It includes information on which businesses can open when restrictions loosen up again:
– Michelle Abad/Rappler.com