'It is in our power to shape the course that the pandemic takes next,' says WHO Western Pacific Regional Director Dr Takeshi Kasai
After over year of contending with uncertainty brought about by the pandemic, the World Health Organization (WHO) says it is likely that COVID-19 will stick around, at least for the foreseeable future.
WHO Western Pacific Regional Director Dr. Takeshi Kasai said that, up until a few weeks ago, the region had fared "comparatively well," but that recently several countries were now seeing surges that had pushed health systems to the brink.
Whereas cases in the region had accounted for about 2% of global COVID-19 cases and deaths, cases in the first three weeks of August comprised over 10% of new global cases and more than 8% of new global deaths.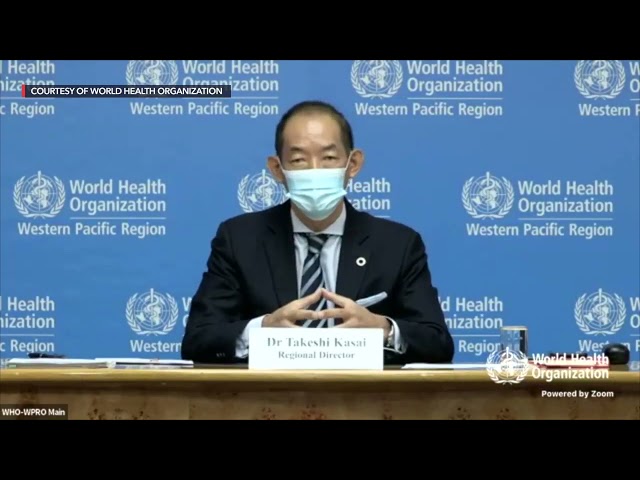 Kasai pointed to the highly contagious Delta variant, which was partly driving the surge, as a factor that had posed a "real threat" to even the strongest health capacity in the region. The variant's higher transmissibility means clusters of cases quickly lead to bigger outbreaks, making it more important for countries to keep their guards up.
"However, even with all our best efforts, it now seems clear that, globally, the virus will not disappear – at least not in the near future. And while the virus is spreading anywhere, every country remains at risk," Kasai said in a briefing on Wednesday, August 25.
Consensus is building around this view. Like Kasai, many scientists and medical experts have said they expected the coronavirus would become endemic or a more regular part of our lives, as opposed to earlier on in the pandemic, when officials sought to stamp out COVID-19.
Does this mean that COVID-19 can no longer really be controlled? No, Kasai said, adding this possibility made it even more imperative that the virus should be controlled.
Two future scenarios
Kasai said reality presents us with two scenarios: learning to "live with the virus," or failing to learn and seeing the rise of more dangerous variants that can thwart progress made so far.
Kasai likened the first outcome to how seasonal influenza and vaccine preventable diseases are already managed. "We focus on trying to limit spread, protecting the most vulnerable and, in doing so, reduce the health and broader social impacts of outbreaks."
To achieve that, the WHO said risks of the virus could be reduced by strategically deploying vaccines, making the best use of prevention measures, and responding to increases in cases where they occur with "short, targeted measures."
Achieving this is not as straightforward, however, as extended quarantine restrictions have taken their toll on many populations and governments run out of resources to stem the spread of COVID-19.
Aside from this, COVID-19 vaccines, which have been touted to deliver a way out the pandemic, remain in short supply, with many developing countries waiting on doses while higher income countries are already mulling over giving extra doses to their wider populations.
The scenario of vaccine inequality had prompted fierce criticism from WHO Director General Tedros Adhanom Ghebreyesus, who called for a temporary moratorium on COVID-19 boosters.
The WHO warned that the world was at a "critical point" in the pandemic where countries "must do all we can to avoid" the rise of more dangerous variants.
"It is in our power to shape the course that the pandemic takes next," Kasai said. He urged governments and the public to "do everything" to avoid the scenario where the virus would be allowed to evolve into more dangerous variants.
"A lot remains uncertain. But at this critical moment in the pandemic, we must continue to make the best decisions we can, based on experience, shared learning and reliable data, in order to create the future that we want," he said. – Rappler.com