Can you imagine a world where robots do basic jobs and allow people to work only 10 hours a week?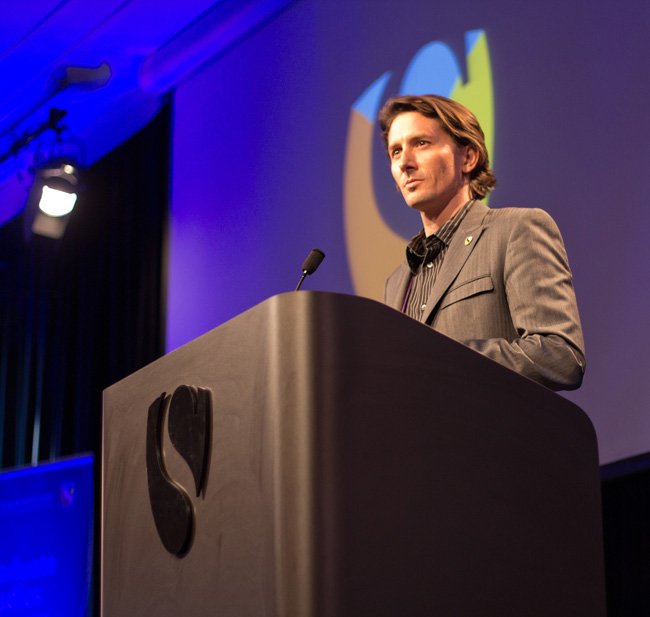 Part 1
SAN FRANCISCO, USA – In the not too distant future, our jobs will disappear because robots will take over most tasks, and energy will be free, irreversibly transforming economic, political, and social systems around the world. The driver? The exponential growth fuelled by technology.
"If you forecast that exponential curve for solar out another 15-20 years, you very quickly get to a point – I think it's 19 more years – that solar can provide an abundance of energy to the entire planet, which means energy is really cheap," said Rob Nail, CEO and associate founder of Singularity University, a futurist mecca in Silicon Valley.
"Virtually free. If energy is virtually free, transportation gets cheap. Food gets really cheap. Clean water gets very easy. Communication, virtually free," he added.
His eyes sparkle as his hands gesture to visualize patterns of exponential growth that will bring about this world of abundance. 
"So now in that world potentially everyone has the ability – baseline means you live in a middle- to upper-class lifestyle, and I mean middle- to upper-class of the US," he continued, when I asked about emerging economies and developing nations.
"That's a world of abundance where the bottom line is everyone has equitable equal access to not just the basics, but middle- and upper-class basics. Then what do you do? Because at that point, robots are making food. Education is online. What do we do?"
The 43-year-old tech hipster paints a vivid picture of a sci-fi future, he says, is happening now: of robots doing basic jobs allowing people to work only 10 hours a week; of technology that gives humans the power to create other humans; of sensors so cheap, artificial intelligence is embedded in everything we have.
I listened with an open mind because Nail has first-hand experience: in 2007, he exited from Velocity11, another company he co-founded that built automation equipment and robotics for cancer research and drug discovery. He holds two degrees, a bachelor's from the University of California at Davis and a master's in engineering from Stanford. 
Now he's forming a hub where past, present, and future collide.
Robots take over?
At the NASA Research Park in California, Singularity University attracts prime ministers and movie stars, gathering people from all over the world eager to experiment with what technology can do.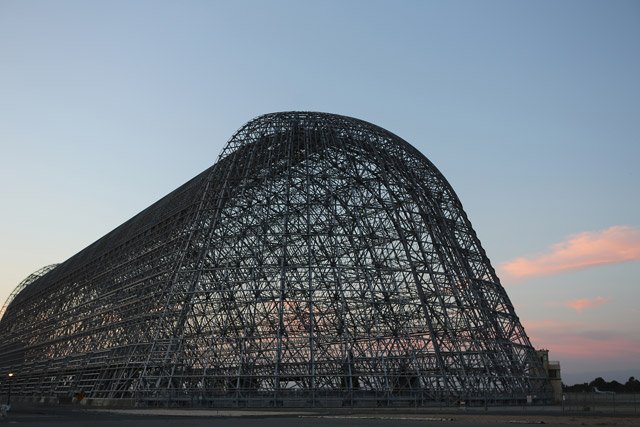 As you walk in, you feel history. With a twist. 
Building codes prevent significant alteration to the historic buildings, once a military base dwarfed by a hangar in the distance where space ships were built. 
When you get to the reception desk, you're greeted by BEAM [Biology, Electronics, Aesthetics, and Mechanics], a remote telepresence robot. 
It looks like a futuristic vacuum cleaner with a video monitor at eye level. In the monitor is a woman, and below her, it says, "Talk to me." So I do, and watch as the robot, controlled by the person in the monitor, moves behind the desk.
Stacy, the receptionist in the monitor, tells me to feel free to get coffee to the robot's right.
From outer space to molecules, the people here anticipate and build the future. 
Tech rock star founders
Singularity University's co-founders, Ray Kurzweil and Peter Diamandis, are authors, technologists and futurists who did pioneering work in artificial intelligence, robotics, and space travel, among many things. 
Kurzweil jumped off Moore's Law, which states that the computing power on a chip doubles roughly every 18 months, and developed the theory behind the law of accelerating returns.
"It's the idea that as you empower a technology sector with information, you effectively digitize that technology, and it gets locked on an exponential curve," explained Nail. "When it's moving on an exponential curve, the variety of possibility is extraordinary, and it presents us with some of the greatest opportunities we've ever seen for businesses and to solve problems we've never solved before!"
So the exponential growth of technology has surpassed our human linear thinking: at 2006 growth rates, this century's 100 years becomes more like 20,000 years.
That insight is embedded in everything done at Singularity University, part think-tank, start-up incubator, non-accredited institution. It takes its name from Kurzweil's best seller, The Singularity is Near, which predicts a "technological singularity" by 2045, in which machines become so complex they exceed human capacity and control.
It may sound far-fetched if you're not a science fiction fan, but Kurzweil wrote that we are living at a time of "a technological change so rapid it represents a rupture in the fabric of history."
He's not alone. 
"We're living in this extraordinary time," Nail echoed and elaborated. "Between technology solutions moving so quickly it's allowing us to try things in totally different ways and some really scary fundamental implications that we don't know how to even talk about – many of which have deep, ethical, moral implications."
A global dialogue

Nail wants to focus on that global conversation that anticipates a positive future.
"What this institution is trying to build an awareness of technology – the potential for good and bad," he told me.
"Bring a global community together to discuss these things to create a sense of urgency and engagement for that entire global community to get involved with helping decide where technology could take us and articulating that future and working on developing experiments, start-ups, government policies that will try new models to take us to a world of abundance."
(READ Part 2: Rob Nail: Robots, designer genes, a 10-hour work week)
 – Rappler.com
If you want to know more about the impact of technology on society and exponential organizations, check the full agenda and list of speakers for #ThinkPH 2016 on July 21, 2016 here.