The 'Scarlet and Violet' expansions will be available in two parts, and are set for release in Fall and Winter 2023
MANILA, Philippines – It's good news for trainers in the Paldea region as The Pokémon Company released some updates about the game world during their "Pokémon Presents" event to celebrate Pokémon Day on Monday, February 27. 
Downloadable content (DLC) is coming for the Nintendo Switch game Pokémon Scarlet and Violet through a series called "The Hidden Treasure of Area Zero." The DLC will be released in two parts – "The Teal Mask" and "The Indigo Disk" – which are set for release in Fall and Winter 2023, respectively, on the Nintendo eShop. 
"The Teal Mask" will focus on the trainers visiting Kitakami as part of a school trip to expand their adventure beyond the Paldea region, while "The Indigo Disk" will see players studying as exchange students in sister school Blueberry Academy.
The DLC announcement also showed new Pokémon added to the Paldea Pokédex such as Terapagos and Ogrepon, who were shown in the trailer. Players may also encounter Pokémon from older regions such as Metagross, Milotic, and Ninetales in the DLC.
Trainers can also now catch new Paradox Pokémons, Walking Wake and Iron Leaves – which are based on Suicune and Virizon – through Tera Raid battle events until March 12.
Despite widespread reports of bugs, Scarlet and Violet have become an instant hit with players since its release on the Nintendo Switch in November 2022, with the games selling more than 18.2 million copies worldwide.
Pokémon Sleep is here!
The event also showed off the long-awaited first look of the Pokémon Sleep app, which is set for release in summer 2023 on Android and iOS. It was first announced in 2019, with an initial release for 2020.
The app is a sleep tracker where one's daily rest will be monitored, analyzed, and categorized into three sleep types: dozing, snoozing, and slumbering. Pokémons with a similar sleep style to the user will gather in the app around a Snorlax.
The Pokémon Company also announced a new venture with Netflix with a stop-motion animated series titled Pokémon Concierge to be released soon. The teaser features a Psyduck and a character named Haru.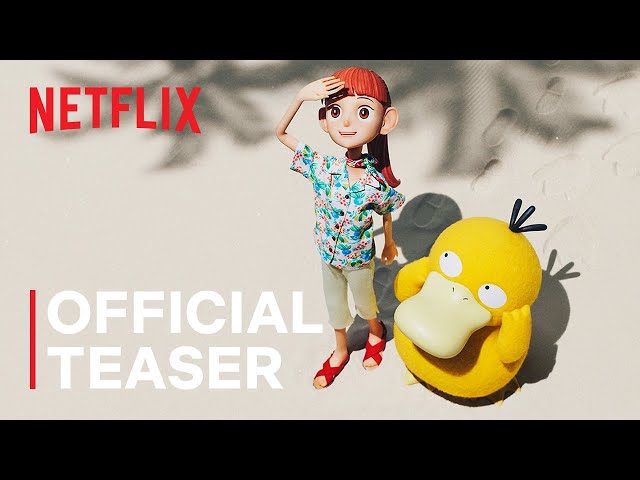 The upcoming show comes as a new anime series is also set to be released on April 14, featuring new protagonists Liko and Roy. Ash Ketchum is set to leave the Pokémon anime after 25 years following the conclusion of the 11-episode Pokémon: Aim To Be A Pokémon Master. – Rappler.com