Gameplan hangs out with the Ford Forza Triathlon Team and finds out about the passions that help them pedal on to the next race
MANILA, Philippines – "We decided Forza because Forza in Italian means strong and you know, we may not be the strongest athletes but we have a strong heart," says Giorgia Guidicelli, one of the founders of the Ford Forza Triathlon Team.
Aside from training and racing together, the team also reaches out to the community and supports talented triathletes that don't have the financial capability to train, race and have the optimal equipment.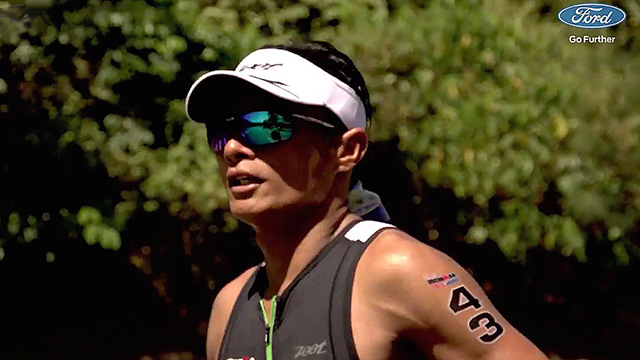 One of them is Elmo Clarabal, a jeepney driver and elite triathlete. 
"Napasok ko ang pag-ta-triathlon kasi minsan nakikita ko lang eh – yung tinatawag na ironman, ganyan. Gusto ko yung mga ano eh, yung endurance sa competition. So pumunta lang ako, humanap na 'ko ng paraan para makalaro…hindi ako bumibili ng mga equipment eh. Dati pinahiram lang sa akin, ganyan. Ngayon binigay na sa akin eh. In-offer na sa akin, binigyan na ako ng bike, binigay na sa akin lahat. So wala na kong alalahanin sa kahit ano. "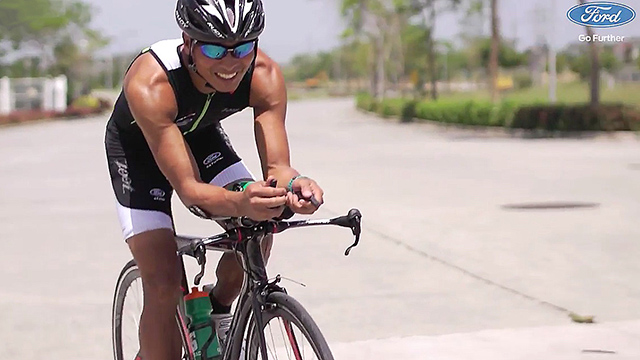 Elmo says that being a triathlete can be expensive and he would save up a lot just to join the events. Being part of the Ford Forza Triathlon Team gives him the tools to train better and continue his passion.
"Katulad ko pong mga local athlete eh walang imposible po. Kailangan lang magsikap. Walang imposible kung humanap ng paraan," says Elmo.
In Gameplan, we hear real stories of the everyday athletes, and we've come to realize that triathlon is such a positive sport at many levels. For some, the training helps them to become stronger, better, and healthier. Others say that racing and training is stress release. And for most of the Ford Forza Triathlon Team, triathlon make them live life to the fullest. For Elmo and Giorgia, their passion for triathlon gives them the reason to inspire and help others go further with their dreams. 
"Parang ngayon, trabaho ko na sigurong tumutulong. Masaya din ako pag may matutulungan ako. Yun lang ang pwede kong maitutulong din, mai-share yung skills ko sa bike at skills ko sa running," says Elmo.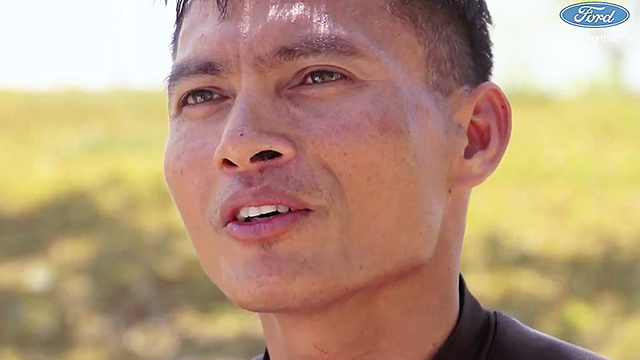 "This is just our first year, we're really fresh. We're creating ideas throughout the way but we aim to get a good solid group of younger athletes to help them succeed in their future, and hopefully be able to bring them to the top." says Giorgia. – Rappler.com
RELATED STORIES
Flashback: Gameplan
Gameplan hosts on fun, adventure & conquering fear
Hosts flashback series
Paolo Abrera: Gameplan. Harder, faster, stronger
Suzi Abrera: Gameplan for a new generation
Rovilson Fernandez: Gameplan 24/7/365
Tricia Chiongbian: My Time in Gameplan 
Akiko Thomson: Gameplan – the best days of my life
Carlo Ledesma: The Gameplan DNA
Host search series
Gameplan host search: Training day
Gameplan host search: Starting the climb
Gameplan host search: Inez, Ally and Juls hit the water
Gameplan host search: Higher, harder
Gameplan host search: Time to get stoked
Gameplan host search turnover
Host profile series
Gameplan new generation: Kayang-kaya mo To(n)!
Gameplan new generation: 7 things about Amanda
Gameplan new generation: Juls, world explorer
South of Manila series
Gameplan: Extreme sport challenge south of Manila
Gameplan: Conquering the challenge south of Manila
Gameplan: Throwback, throwdown, south of Manila
Triathlon series
Gameplan takes the road to Tri
Road to triathlon: Right bike and fit
Road to triathlon: Swim and run better
The road to tri: Watch and training zones
The road to tri: Sports nutrition
The road to tri: Getting to the finish line
The road to triathlon: There's always a first tri
Gameplan: What's your game face?
Gameplan: Tri end of the road
Other Features
Gameplan's top 5 sporty date ideas
What's your Gameplan Profile: Raven Cruz for Parkour
Crossfit
Best of Gameplan
Gameplan: Jack of all trades
Sluggish no more
Workout of the day
Subic series
Gameplan: How to survive the jungles of Subic
Gameplan: Jungle night fishing
Gameplan: In the air above water
Ford Forza series
Gameplan: Introducing the Ford Forza triathlon team