The call to defend press freedom is not about any individual or a single organization
I was preparing to appear on Rappler's last episode of In The Running, our nightly recap on the week Filipinos filed their certificates of candidacy for the 2022 elections, when I found out that our CEO Maria Ressa was named Nobel Peace Prize Laureate.
After verifying that the bunch of messages I got on my phone about her win were true, I burst into tears.
Since the announcement, Maria and Rappler have been flooded with messages of support.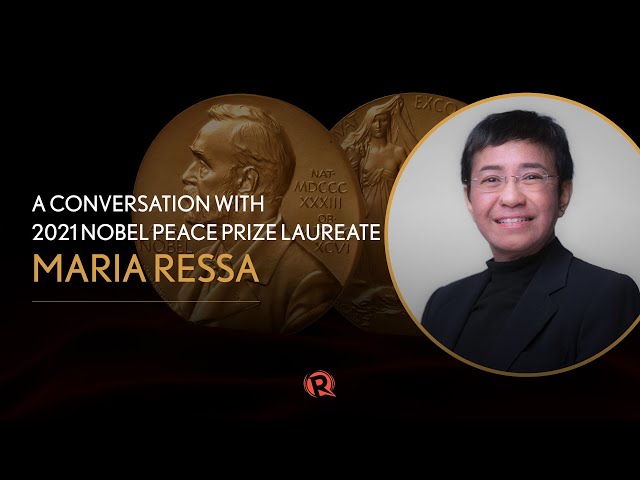 While we don't do what we do for praise, it is good to know that our readers and our community support us. This boosts our morale and helps encourage us to continue our investigations and cover the stories we need to cover – especially the stories those in power do not want us to.
But after a while, I couldn't help but wish that the same attention and support we were getting were given to other journalists who have faced similar attacks, especially journalists who work in the provinces and whose physical proximity to those they report on could put them in immense danger.
The first journalist who came to mind was Cornelio Pepino, who goes by the byline "Rex Cornelio."
Cornelio was shot dead May 2020 while driving his motorcycle at night, with his wife Coleen riding behind him.
I have not stopped thinking about Rex since the day I interviewed Coleen by phone. Cornelio had been a radio reporter for 20 years, focusing his coverage on corruption, governance, and environmental issues in Negros Oriental. Death threats come with the territory, but Cornelio knew that if he didn't pursue these stories, no one else would.
When I interviewed Coleen her voice would crack. And while you could hear her helplessness, you could also hear her determination to seek justice for her husband.
Anyone who has been to Negros Island knows how justice is elusive for those who do not have money or political influence. Yet, she chooses to believe that the truth will prevail.
"For as long as there are good people, there is hope," she said. "Those in power, they won't be in power forever. And whatever wrong they do, it will come back to them," Coleen told me then.
Then there is the story of Frenchie Mae Cumpio, 23. Cumpio is a journalist from Tacloban City, Leyte. February 2022 will mark her second year in jail.
Rappler's Lorraine Ecarma spoke to those who knew her and have been in contact with the young journalist.
"She's young but very determined, very committed. Mabait and masiyahin. Lagi nakatawa, lagi nakangiti. (Kind and cheerful. Always laughing, always smiling.) She has a very positive disposition," Rhea Padilla, the national coordinator of Altermidya Network, told Rappler.
The Eastern Visayas is another region where there is a lack of critical media. And journalists working in the alternative and community press may not have the resources to call international attention to cases of media repression in their areas. Worse, some newsroom bosses do not want to call attention to their organization and anger government officials.
As a reporter who covers the Visayas region, I can tell you that journalists who have not been attacked, harassed, or intimidated are more the exception than the rule.
This is why, in our bureau, we do our best to cover every attack on journalists and press freedom the best we can. We know that it does not only happen to us, and the call to defend press freedom is not only about us as individuals or a single organization.
Rappler said in its statement that the Nobel Peace Prize recognized "all journalists both in the Philippines and in the world who continue to shine the light even in the darkest and toughest hours."
While we continue to navigate this dark period in our country's history, the outpouring of support certainly gives me hope. And it is good to see the light once again. Maria's win reaffirms so much of what we believe in as Filipino journalists, when many of us often doubt the importance of the work that we do.
So for our readers who continue to support us, thank you.
We hope you continue to do so – but please also support the many other courageous Filipino journalists who put themselves on the line to uncover, to bear witness to the story of our nation, and hold the line when it is most difficult to do so.
We hear you. And we will #CourageON. – Rappler.com