This is AI generated summarization, which may have errors. For context, always refer to the full article.
(1st UPDATE) Hong Kong's Star Ferry, London's double-decker bus, Thailand's tuk-tuk, and Japan's streetcars are prime examples of how cultural transport icons boost tourism
Can you imagine the Philippines without its jeepney? Or Thailand without its tuk-tuk? Hong Kong without its Star Ferry? London without its double-decker bus?
These modes of transportation have become cultural icons in these places, and phasing them out would mean losing part of that territory's soul.
Although the Philippine government has insisted that the old jeepneys can still be registered and ply their routes as long as they pass safety and air quality standards, the reality is, many of these jeepneys will fail the tests. Land Transportation Office (LTO) chief Vigor Mendoza disclosed recently that 24.7 million or 65% of 38 million motor vehicles nationwide were not registered. I suspect many of these are jeepneys, aside from motorcycles.
The government also says old jeepneys will still be allowed as long as they begin the process of consolidation by joining cooperatives. But that's another reality: Many of the jeepney drivers and operators simply don't want to join cooperatives, preferring instead the current single ownership and boundary system. The strong push for consolidation, which started in 2017 during the Duterte administration, has reached 60% for jeepneys, a slow accomplishment rate.
And so the Philippines faces yet again a transport strike this week with militant group PISTON reiterating its demand that government suspend its Public Utility Vehicle Modernization Program (PUVMP). Millions of pesos in public funds are once more being spent to deploy vehicles to assist stranded passengers. Productivity is again affected in areas where the transport strike will be felt. Learning may also suffer as schools opt for online classes.
I suggest a rethinking of the PUVMP in the context of the importance of the jeepney to Philippine heritage, given the many business opportunities this cultural icon offers. Tourism projects could lead to new ways of earning a living for jeepney drivers and operators.
Transport icons
Transportation modes that have become cultural icons play a major role in promoting a country or territory as a tourism destination. Many visitors want to have unique cultural experiences in their travels, and having transport icons is an asset that should be exploited.
Recall Hollywood star Vin Diesel's unannounced ride on a jeepney in May 2015 when he was promoting the film Fast and Furious 6 in the Philippines.
Or, more recently, watch Israel Ambassador's Ilan Fluss' experiential ride on a traditional jeepney early this year.
On a recent visit to Japan, I was surprised to see that some of its aging trams were still running. Watch this video below, taken in September 2023, of a restored vintage red tram in Hakodate City in northern Japan.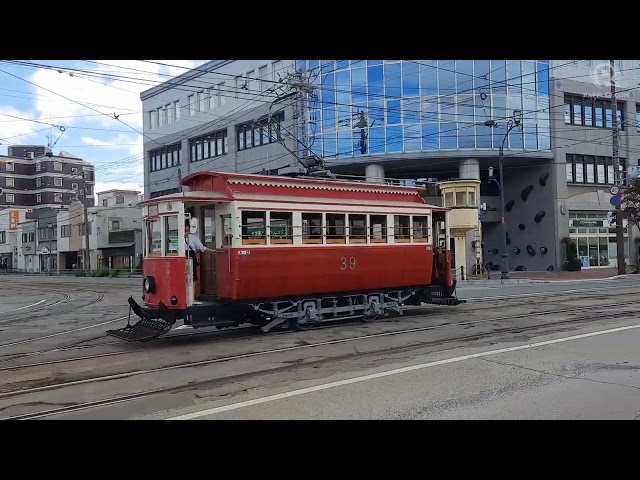 Many foreign and local tourists were more excited to ride the old tram over the newer ones that were running on the same track. And, there are photographers whose hobby is trainspotting these vintage streetcars.
Thailand is known for its three-wheeled tuk-tuks, which have been on the road for over half a century. Many travelers to Bangkok and other places in Thailand make it a point to ride a tuk-tuk, and Thailand has allowed the presence of these tricycles in popular tourist areas like temples.
There are even operators, such as the TukTuk Club, that offer tours using tuk-tuks in northern Thailand.
Thai-owned Dusit Thani Hotel in Makati City used to have a tuk-tuk in its hotel lobby, with many hotel patrons having their photos taken with the tuk-tuk.
Sailing icon
Hong Kong continues to promote travel at Victoria Harbour via its iconic Star Ferries. This sea travel has been in operation for over a century, and Hong Kong's Tourism Board describes its Star Ferry as a "sailing icon."
When I was studying in Hong Kong in the early 1970s, the Star Ferry was the only way to travel between Hong Kong island and Kowloon. During rush hour, the seats were all taken by people going to work and school.
Today, Hong Kong has its Mass Transit Railway (MTR) where travel is faster and easier. Despite this, Hong Kong hasn't phased out its old ferries. In fact, the old green and white ferries have been restored down to the smallest details, making them truly vintage. Many tourists ride the ferry to better see Hong Kong's magnificent harbor view. Watch this Hong Kong government promo about the Star Ferry in this video below:
Another iconic mode of transport in Hong Kong is its tramway, which opened over a century ago. There's a one-hour tour of the city's landmarks aboard a 1920s-style tram.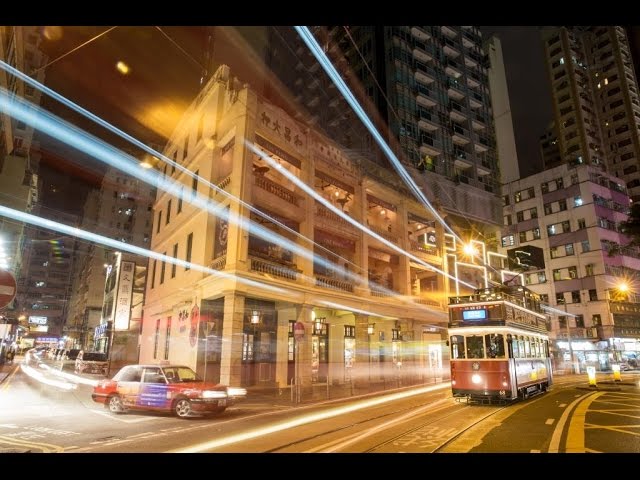 The Philippines, on the other hand, abandoned its environmental friendly trams after World War 2, preferring instead gas-guzzling motor vehicles.
Symbol of London
The red double-decker bus is one of the important symbols of London. The city's first red Routemaster was built in 1954 and served until 2005.
A best seller among tour operators is the "London Double-Decker Bus Tour" where tourists go on such buses to see Big Ben, the Houses of Parliament, London Bridge, St. Paul Cathedral, and the London Eye. There are also tours on board vintage buses.
London has a museum dedicated to the city's over 200-year-transportation history. The London Transport Museum showcases the city's buses, trams, taxis, trains, and has all sorts of memorabilia, including the unique fonts used in London's transport system. It also has interactive STEM exhibits for kids, a playzone, museum shop, and café.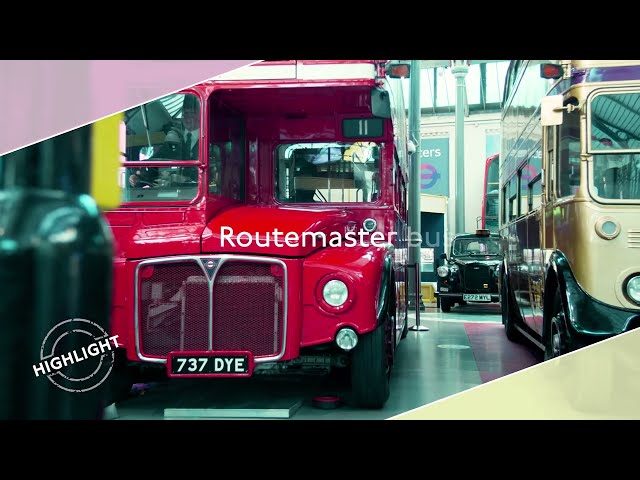 In contrast, the Philippine government does not have a heritage program for its cultural transport icon, putting to waste the wealth of material on the jeepney that can be used for the country's tourism promotions. Most of the "modern jeepneys" under the PUVMP are actually mini-buses, not jeepneys.
Jeepney pioneers
In fairness, the Department of Transportation (DOTr) and the Department of Trade and Industry (DTI) have been supportive of reviving the traditional "King of the Road." For instance, DOTr and DTI officials have been engaged with jeepney pioneer, E-Francisco Motors Corporation, maker of the Pope Mobile which Pope Francis used in a motorcade in Manila in his 2015 visit, in the latter's efforts in PUVMP via its electric jeepneys.
What's lacking in these efforts is the heritage and tourism angle. With the help of local government units (LGUs), tourism routes should be identified throughout the country where traditional jeepneys can be the mode of transportation for local and foreign tourists. The Philippines can have its own hop-on, hop-off tours using restored jeepneys.
The Philippines is not lacking in people who can do quality jeepney restoration work. Few people are perhaps aware that a Philippine company, MD Juan Enterprises Incorporated, one of the pioneers in the jeepney industry, is a recognized exporter of quality personal jeeps – both civilian and military-style, that are shipped in wooden kits, similar to those miniature toy models. It also sells jeep restoration bodies and parts. Watch in this video below:
This company was founded by the late Maximino Dionisio Juan, a dentist who ventured into jeepney parts trading and eventually, a full line of parts of different models of the Jeep brand mainly for the US market.
Another jeepney pioneer, Sarao Motors, still produces traditional jeepneys and restores classic ones. One reason why the jeepney appears to have lost its luster is because of the deterioration of these aging motor vehicles. But if you look at how Sarao Motors restores the classic ones, it's easy to see how the jeepney can help attract tourists to come and ride the jeepney. Just look at this (below) restored yellow 1970s Sarao Jeepney.
Sarao also does jeepney restoration for commercial product-promotion projects.
Based on its Facebook page, Sarao has done pre-arranged education tours in its factory in Las Piñas, which can be expanded and transformed into a museum.
It's unfortunate that the jeepney landmark in Hotel Intercontinental Manila at the corner of Ayala Avenue and EDSA is no more. The hotel used to have in its coffee shop, The Jeepney, actual jeepneys (without the engine and its front) inside the restaurant, which kids loved to ride and eat in. 
The jeepneys were later removed, with only a jeepney model and metal horses on display. And in 2015, InterContinental Manila, designed by National Artist Leandro Locsin, closed permanently.
Fortunately, Filipino restaurant Islas Pilipinas in DoubleDragon Plaza, Meridian Park, Pasay City, now houses a traditional jeepney where patrons can have selfies.
There's also a Filipino restaurant in Balanga, Bataan – Gerry's Jeepney Restaurant – where people can eat inside jeepneys.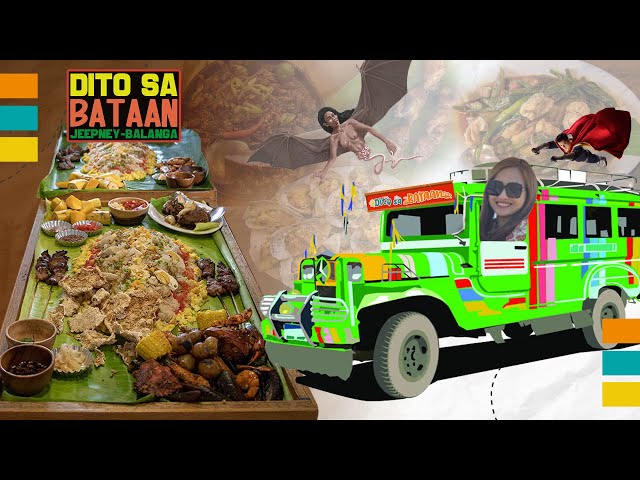 Another tourist project related to the jeepney is this unique Jeepney Glamper by resort establishment Balai Tanay, in Rizal, for glamping.
Architect and Miss Universe Philippines director Shamcey Supsup and husband Lloyd Lee were on the right track when they launched the Philippine jeepney-themed restaurant Pedro 'n Coi back in 2015. Sad to say, the food didn't quite match their creative designs of jeepneys and "love buses" and didn't take off. The pandemic apparently shut down many of their stores.
It could be argued that Thailand, Hong Kong, Japan, and the United Kingdom have succeeded in these tourism initatives because they get lots of tourists, much more than what the Philippines gets.
This could be true, but the fact is, one reason why the Philippines does not get as many tourists is because we don't really promote our culture and unique heritage enough to the outside world. Our natural wonders dominate government's tourism promotions over our cultural uniqueness.
It's time for the national government and LGUs, the business sector, and civil society to get together to address this shortcoming in the country's tourism policy. And perhaps, they can start with the jeepney. – Rappler.com
ALSO ON RAPPLER