frog Global VP Jona Moore, Gigil Group founding partner Badong Abesamis, and Character Lab CEO Angela Duckworth were some of today's speakers
[Editor's note: The annual DigiCon goes online this year, featuring 5-days worth of talks by global speakers. Below is their press release about today's highlights.]
The Internet and Mobile Marketing Association of the Philippines (IMMAP) kicked off DigiCon OMNI, its first-fully digital industry conference. With a theme built around the multitude of channels that enable customer interaction in a socially-distanced age, IMMAP President Dennis Perez welcomed conference attendees in his opening remarks, which saw him address this year's theme. 
"Omni is one of the most important digital business imperatives," said Perez, acknowledging the massive global shift towards digital products and services brought on by the ongoing pandemic. While this was a shift that was already underway, Perez pointed out that it was exponentially accelerated by the onset of global quarantines and social distancing. "(Whether you're talking about) advertising, selling, or branded – the line between online and offline has never been this blurred."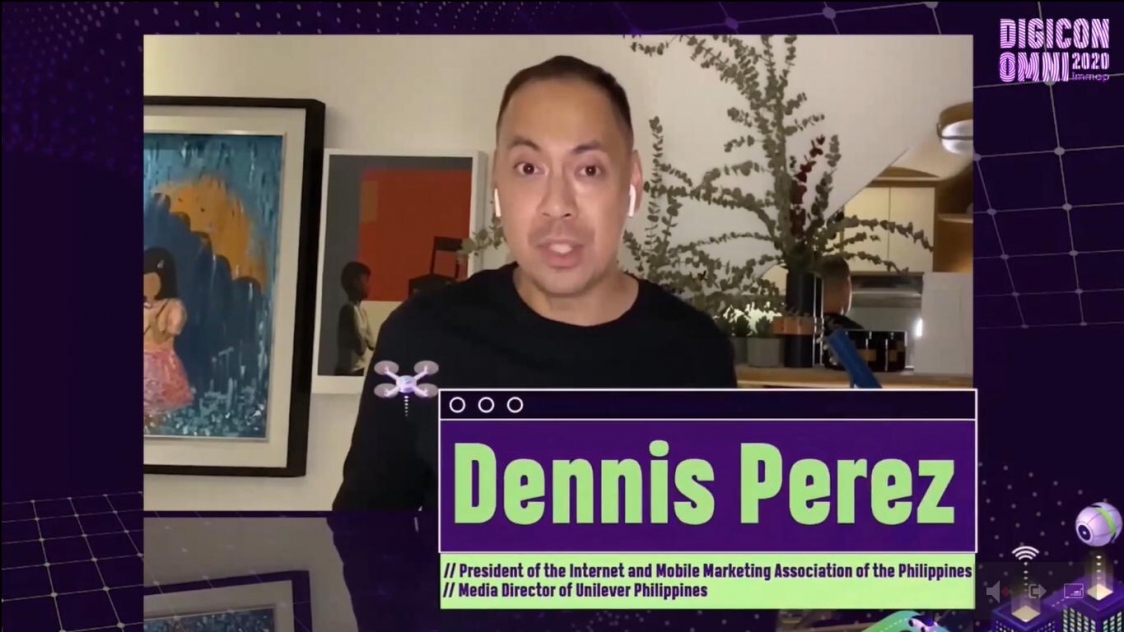 As part of his address, Perez stressed the need for conference attendees (and industry practitioners, in general) to play an active role in the ongoing evolution, especially with regard to developing government legislation. Whether it was in the field of e-commerce, streaming entertainment, developing a code of ethics, or training the next generation of practitioners, Perez reminded everyone watching that they were in the best position to tackle the challenges facing the industry, moving forward.
The opening address was followed by a short Omni Café segment with Leigh Reyes of MullenLowe and Kring Lao of McDonald's. They stressed that the mission of DigiCon has always been to expand knowledge, and it was with this in mind that the decision was made to proceed with this year's event, despite the lack of a physical conference. Thus, rather than 3 long days at the Philippine International Convention Center, DigiCon 2020 would be held, virtually, across five short days. Of course, going online had its advantages, shared Reyes and Lao: with airline tickets and accommodations no longer a consideration, IMMAP was able to incorporate five keynote speakers, rather than the traditional one.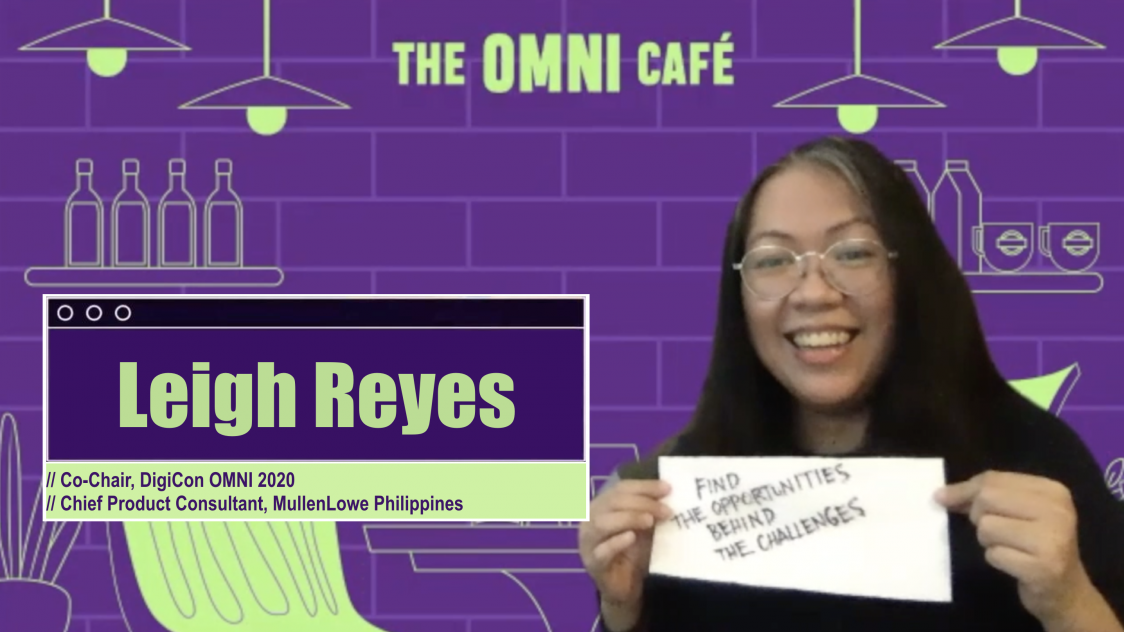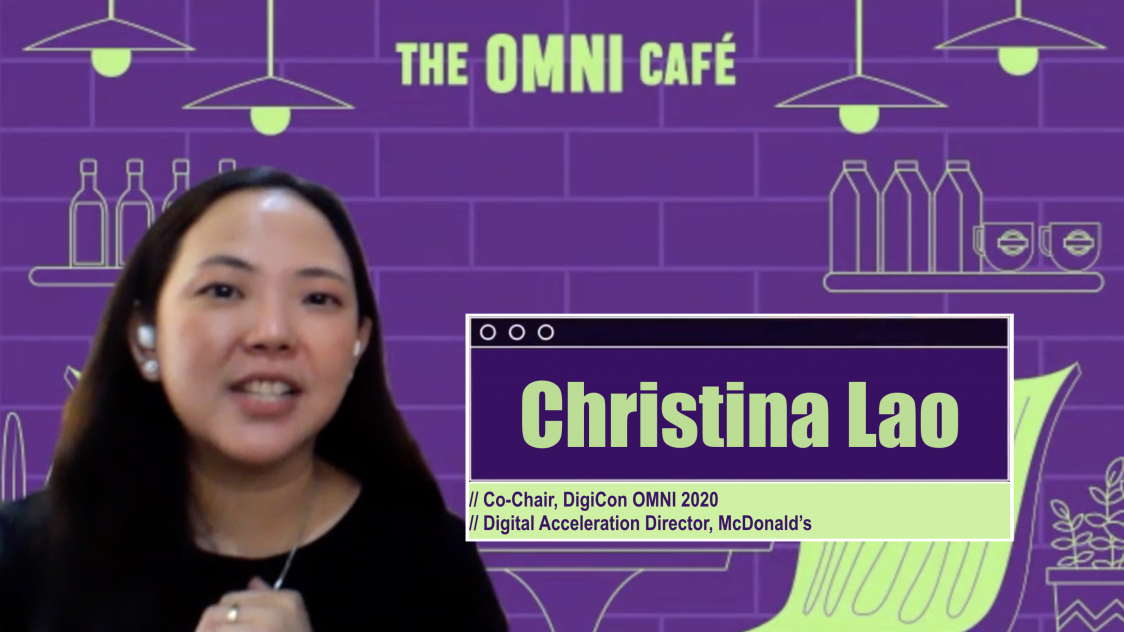 With the formalities out of the way and a week's worth of learnings ahead, the stage was well and truly set.
The day's first major session was with frog Global VP Jona Moore, who spoke on the disruption techniques that have helped her firm, frog, establish itself as one of the world's top design, strategy, and technology consultancies over the last six decades. An important factor in frog's success, according to Moore, was recognizing that Design is an integral tool for driving change within clients and their brands.
"Brands," said Moore, "Need to self-disrupt, evolve, and transform to compete against smaller disruptor brands…Disruptors are playing to win because it is VITAL to win."
To illustrate her point, Moore shared the sobering statistic that, as a result of the pandemic, 60 top US retailers (accounting for US$375 billion of commerce) had suspended operations, with the jury still out on whether or not it would be permanent.
Given the new circumstances of global lockdowns, the important question that every brand needs to be asking is, "How have your and your customer's needs changed, and what have you done to meet them?" At the same time, Moore stressed that the answer to this question would not be found by reactionary measures, but, rather, by concentrating on INNOVATION. According to Moore, innovation, combined with a mindset of putting the customer and their needs first, were the keys to genuine disruption.
An example she highlighted was that of Samsung, which frog – within six months of finding out that busy customers would prefer if their tech needs could be serviced where they were– designed an award-winning program that saw accredited technicians going directly to their customers.
Later in the day, Gigil Group founding partner Badong Abesamis took to the floor to share his experiences creating effective digital work. For Abesamis, who showcased his agency's hilariously-irreverent Orocan campaign, creative agility was imperative in creating striking, relevant work to cut through the clutter of online content.
Content, according to Abesamis, can no longer be mere commercials, it has to be engaging – entertaining to the point that people will be compelled to share it. Much like Moore's concept of disruption, Abesamis' definition of the best agility was one that was proactive, and not reactive.
Finally, Abesamis noted that creative agility was good, but creative endurance, the ability to deliver on a consistent basis for clients in need of guidance, was better.
Day One of DigiCon closed with a keynote address with Character Lab founder and CEO, Angela Duckworth. With a career built on the science and practice of character development, Duckworth is a proponent of "grit", and its role in driving the world's most successful people.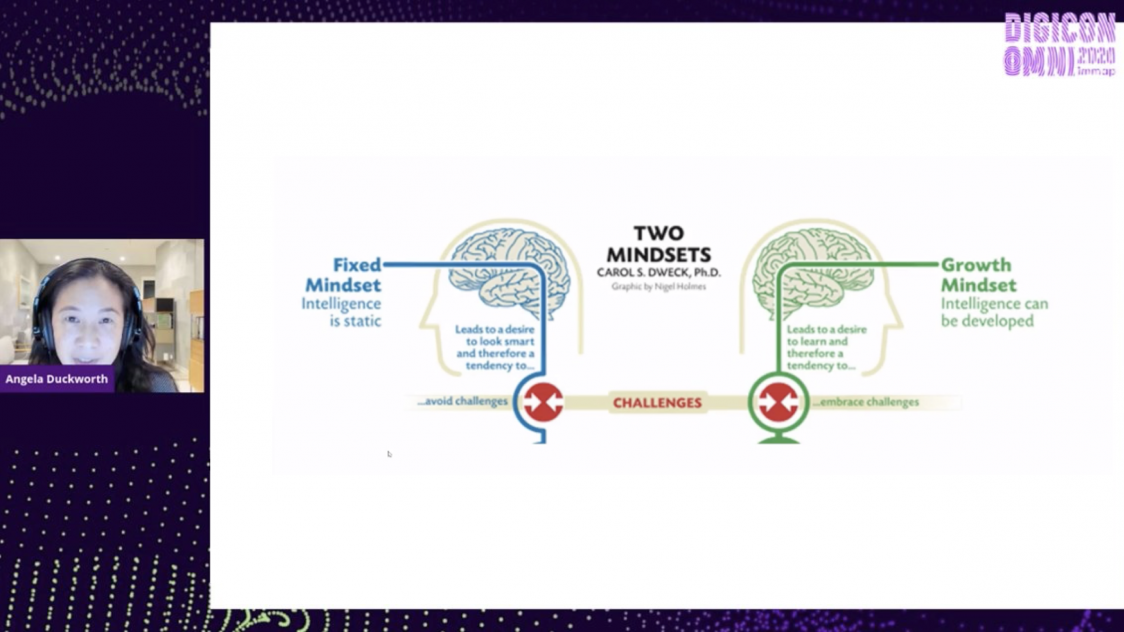 "Grit," maintains Duckworth, "is not dependent on talent, but, rather, a determination, passion, and perseverance to succeed. She used popular actor Will Smith as an example, who said that you could put him up against someone with nine out of ten qualities better than his own, but if they were made to run on a treadmill, Smith would win every time, because he flat out refused to quit. That determination, that grit, was what drove Smith to become one of the world's most successful actors, appearing in some of the biggest hits of all time.
Duckworth shared the results of her studies, which showed a correlation between one's level of grit, and how early they gave up on difficult tasks or engaged in deliberate practice of their chosen fields. As grit wasn't attributable to any one culture or upbringing, Duckworth said that it was something that could definitely be developed over time, by developing one's interests, practicing like an expert, cultivating a purpose (for doing it), and, finally, being able to change one's mind when they had to.
She likened grit to "Sisu", a Finnish concept that roughly translates as an internal strength that helps one stay strong longer than others, and a virtue well worth cultivating in these uncertain times. With the world in a state of simultaneous flux and limbo as a result of the global pandemic, Duckworth's talk on grit served as the perfect way to motivate an industry that is struggling to find its way in the days ahead. – Rappler.com