Cecille, Carole, and Angie looked back at how it all started
Editor's note: Conti's kicked off its 24th anniversary through a heartfelt interview with its founders, the Conti sisters. Below is their press release.
You know you're eating good food when it brings you beautiful memories with every bite. A bite where the flavor and labor of love are tasted. The taste that brings you home. And you know you're home when you have Conti's on your table.
Conti's Bakeshop and Restaurant serves good food because its story is made out of sisterly love. Anything with love is delicious. Ask the Conti sisters – Cecille Conti Maranon, Carole Conti Sumulong, and Angela Conti Martinez – and they will delight you with 24 years of sweet and savory incantations. All about food. All about love.
The Conti Sisters' intact friendship is the confectionery to their relationship. Their sweetness is kneaded by their desire to be there for each other.
They played different roles in the company. Cecille, the ate (eldest), managed the order-taking, and also played the role of finance officer since she had significant banking experience. Carole handled production and accounting since she is an accountant by profession. Angie managed the HR department, as well as sales and marketing. They have grown to understand each other's differences and have overcome obstacles in their relationship.
It's endearing how Carole and Angie, the younger sisters who grew up in Batangas, looked up to their ate who grew up in the city. Carole particularly recalled that Cecille was always in the kitchen. Angie, on the other hand, shared, "It was Ate Carole, even at a young age, who dreamed of having our own business together. She was also the one who would be on the lookout for new dishes and restaurants."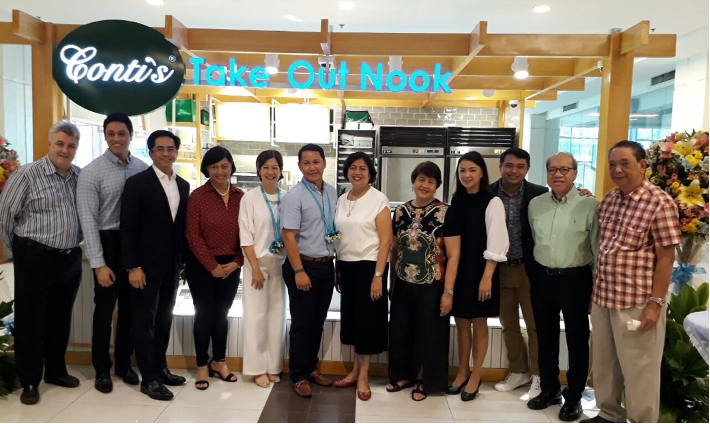 They may have initially pursued careers of their own – in finance and accounting respectively, but their love of food was apparent and prevalent.
Bonded and banded for the love of food
Angie, the youngest of the Conti's sisters, related that she saved money so she can eat in restaurants with good food. She enjoyed doing this with the rest of the family. The sisters grew up enjoying eating out and savoring relative's dishes. Their mom would cook and they would be told to invite friends to have lunch at home. All these exposures to various dishes became the inspiration of the sumptuous goodness we now enjoy at Conti's.
Thank goodness for potluck
While living in the US in the '90s, Carole's cooking and baking skills sharpened. She flexed her skills by bringing food to Filipinos in the US who loved get-togethers. Eventually, Carole wanted to raise her son back in the motherland so she went back to Manila. This time, she was armed with more cooking experience and a burning passion for serving good food.
Borne out of the family garage
Like many family businesses, Conti's started operations from their home. Literally operating out of her home kitchen and garage, Carole brought back not only her honed skills but also her equipment and some hard-to-find ingredients. The Conti's sisters catered the neighborhood favorites – Baked Salmon, Garlic Sotanghon, and Ensaymada – made with love and delivered to their customers out from the garage.
The name is big enough
Cecille recalled the struggles of coming up with the name of the restaurant. Carol shared that even before she came home to Manila, the Conti's name was already a consideration. After all, it is what the three of them had in common. The apprehension that its connotation of being small was easily dismissed because their clients assured them their quality was so good, and their serving was so filling that it wouldn't be an issue. So they eventually transitioned from Conti's Food Circle to just Conti's.
Rewarding 24 years
"After 24 years, we grew up to more than 50 stores. What's very rewarding is the patronage of our customers who come and come and come and repeat their orders," said Cecille.
Carol remembered getting goosebumps while seeing people line up: "The most rewarding for me is when the customers get out of the stores happy and delighted. I think it was Christmas time, we had goosebumps… the traffic in a private subdivision, the fact that people are really coming back to order, it feels so good to make other people happy with the food that we serve."
Quality is the name of the game
The three sisters are in unison when they said that it's the quality of the food products that has led Conti's to delight their customers for 24 years. Good service, quality products, and God-centered operations have remained in the heart of Conti's. Now, the tradition of good food and enduring family love is passed down to the second generation Conti who is just as passionate about delivering delight to every home with affordable quality dishes.
The people are at the heart
Cecille, Carole, and Angie know that the real secret to Conti's success are the people behind their operation. Cecille said: "Some of our employees have been with us from way back since we opened at home. We really trained them. Cooking is labor-intensive, but it's just so fulfilling to see your employees uplift their lives."
"Indeed, they are God-sent," said Angie.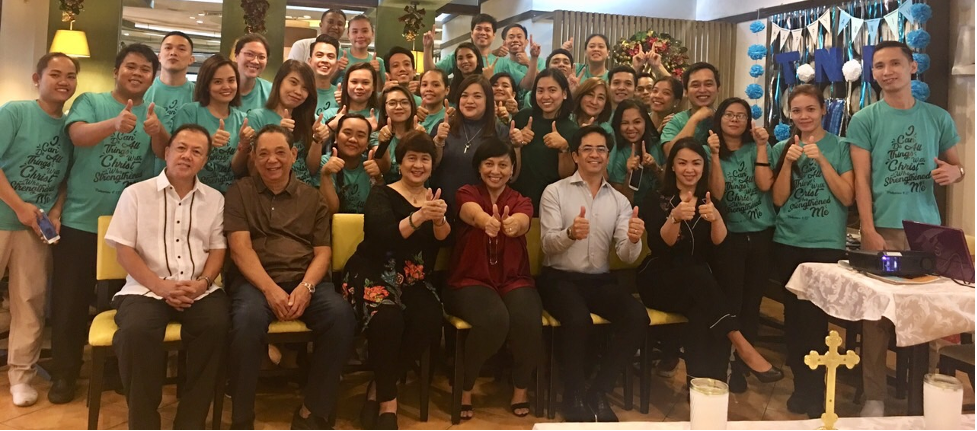 When you speak to the Conti's employees, you will hear the same values that the three sisters speak of. "Their humility and hard work made Conti's what it is today, so thanks to all of them," said Carole.
Watch the story of the Conti's sisters here:
– Rappler.com