The power distributor says its operations won't be affected by the planned relocation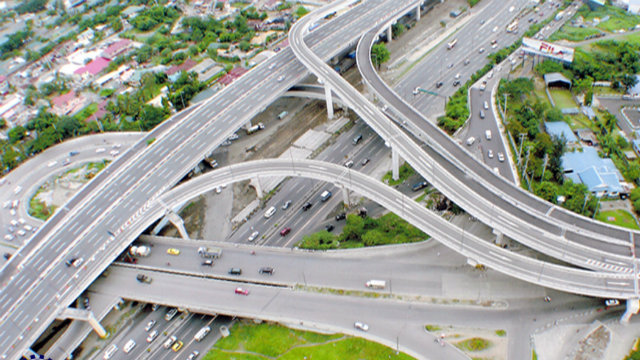 MANILA, Philippines – Power distributor Manila Electric Company (Meralco) is seeking approval for the relocation of its facilities that will be affected by the construction of the Ninoy Aquino International Airport (NAIA) expressway project.
The 7.15-kilometer project will link NAIA Terminals 1, 2, and 3 to the Skyway and the Manila-Cavite Expressway.
The construction of the four-lane elevated expressway will be implemented in two major phases until August 2015: Phase 2A will begin through NAIA road with ramps to Roxas Boulevard, Macapagal Boulevard and PAGCOR City.
Phase2B will begin from Skyway through Sales Avenue, Andrews Avenue and Tambo River.
Meralco signed an agreement with the Department of Public Works and Highways (DPWH) for the relocation of the power distributor's facilities and the payment arrangement for the cost of relocation.
Meralco's 9 distribution circuits and 4 sub-transmission circuits will be affected by Phase2A.
In seeking approval from the Energy Regulatory Commission (ERC) for the relocation of its facilities, Meralco said the move would not affect the power firm's operations.
"The relocation and attachment of Meralco's facilities to the finished structure of expressway under the permanent set-up contemplated would have no effect to Meralco's operational efficiency since it will not result in any additional load," the firm said. – Rappler.com