(2nd UPDATE) The National Telecommunications Commission is requiring telcos to report incidents of failed SIM card registrations
MANILA, Philippines – Telecommunication companies experienced glitches on platforms used for the registration of SIM cards as a new law requiring Filipinos to link their information to a mobile number took effect on Tuesday, December 27.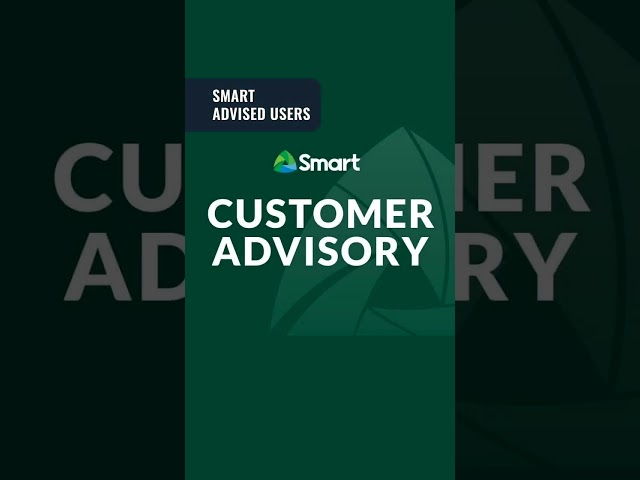 In a press release on Tuesday evening, Globe Telecoms said it temporarily made its SIM registration site inaccessible after it found "potential minor vulnerabilities" in it. 
"These issues prompted Globe to take proactive measures to make the site temporarily inaccessible as customer data security is paramount and any problem detected is treated with utmost severity," the telco said.
Globe has requested the National Telecommunications Commission for up to 72 hours from Tuesday to ensure that its fixes are stable. New SIM users are likewise advised to visit the site within the next 72 hours.
On Wednesday morning, December 28, Globe reported that its SIM registration portal has gone back online.
Before pausing its site, Globe said that at least 20,000 of its customers were able to register their SIM cards.
Speaking to DZBB early Tuesday morning, Yoly Crisanto, Globe's chief sustainability and corporate communications officer, said the group's registration portal had been taken down temporarily to fix issues with its verification process which asked users to upload a selfie.
Crisanto said the additional step was added after the Philippine government required telcos to verify users' information upon registering their SIM cards.
"If you recall, what the law asked of telcos is to register and the registration is you need to input all your data. But yesterday, based on the press conference, the government asked for some form of verification…. That's why we are now asking for a selfie," Crisanto said.
"We need to adjust our system to follow what is asked of us," she added.
Prior to this, telcos had required users to submit a valid government ID along with personal information to register their SIM cards.
Meanwhile, Smart Communications advised users at around 9 am that some subscribers may face difficulty accessing its registration after a high number of users were on its site.
"Our technical team is working on increasing capacity," it said.
DITO Telecommunity Corporation, on the other hand, reported that it had a "generally smooth" first day.
Speaking to GMA Integrated News, DITO chief administrative officer Adel Tamano said that the third telco processed more than 200,000 SIM card registrations by Tuesday afternoon.
"As promised, DITO has made the exercise simple and rewarding with 208,039 successful registrants as of 3 pm, December 27," he said.
24/7 Complaint center
In line with the new law, the Department of Information and Communications Technology (DICT) announced on Tuesday that it was launching a complaint center through which the public could report issues related to their SIM registration.
"The first 15 days starting December 27 is a test period. This means that registrations during this period are all valid, but we are already anticipating that there could be some difficulties because this process is new to both the subscribers and the PTEs," said DICT Spokesperson Anna Mae Lamentillo.
The DICT said the complaint center will be accessible every day, around the clock, and will be under supervision of its attached agency, the Cybercrime Investigation and Coordinating Center. Concerns can be directed to the group through hotline 1326.
Telcos to submit reports to NTC
Telecommunication companies must also submit reports detailing issues faced during the first day of the registration of SIM cards.
The National Telecommunications Commission (NTC) issued a memorandum dated Tuesday that required Globe, Smart, and DITO to submit their written reports by Wednesday.
"You are hereby directed to report to this commission the incidents of incomplete registration, platform involved, number of subscribers affected, geographical area, and actions taken to address these issues, as well as actions taken to mitigate or eliminate future incidents of similar nature," the memorandum stated.
The memorandum noted that the general public experienced "numerous incidents involving unsuccessful or incomplete SIM registration" while using the registration platforms of the telcos.
The NTC has also created a task force to monitor the situation surrounding the SIM card registration process.
"Mayroon po tayo niyan sa Central Office na task force team at secretariat. Sa mga regional offices din namin, nagtalaga din kami ng mga officials namin para sila ang maging coordinating focal persons po natin," said NTC Deputy Commissioner Jon Paulo Salvahan in an interview with DZMM TeleRadyo on Wednesday. 
(We have a task force team and secretariat in the Central Office. In our regional offices, we also assigned officials to serve as our coordinating focal persons.)
Salvahan added that telcos will also offer assisted SIM card registration services in their branches. Salvahan noted that DITO already offers in-store assistance for SIM card registration, while Globe will offer this starting February 2023. – Rappler.com