As SB19 continues to set new records, let's turn the spotlight on their passionate fans – the A'TIN
Much has been said about the continuous success of SB19.
The five-member group went from practicing 1,000 times to ensure perfection in their choreography, to being on the verge of possible disbandment, to having their dance practice video for "Go Up" go viral overnight. [READ: Behind the songs: SB19]
In a sweet bit of poetic justice, SB19's journey just went uphill from there. The group sold out all tickets to their Cuneta Astrodome concert in just three minutes, became the first Filipino act to land on Billboard's social 50 list, and released several singles, collaborations, and albums such as Get in the Zone and Pagsibol.
The pop group, which has overcome more challenges than most to get to where they are now, is finally reaping the rewards after years of hard work and sacrifice.
And behind this dedicated group is a throng of dedicated fans.
Case in point: in April 2021, they made history as the first Filipino act to be nominated in the Billboard Music Awards. They were nominated under the fan-voted Top Social Artist category, where winners are based on global voting, social engagement, music streams, and fan interactions.
That achievement alone speaks volumes of how dedicated A'TIN, SB19's fandom, is.
Bayanihan online
"Looking back, what really impressed me the most is the passion of the boys, kasi makikita mo talaga (because you'll really see) how much they worked hard for it, and how genuine they are when it comes to their passion and love for music. Doon nahook ako (I got hooked because of that), and what hooks me more is really the fandom, the A'TIN," Amylene Medina, member of the PRESS A'TIN and A'TTYN Legal fan bases, told Rappler.
Z, member of the ATINgKLWKN fan group, added: "Our fandom is very welcoming and organized… It's the beauty of the fandom we have: majority ng mga mas matanda sa amin (majority of those who are older than us), they know how to mobilize the youth within. And they have good influences. Everybody listens but it's still very democratic in a sense."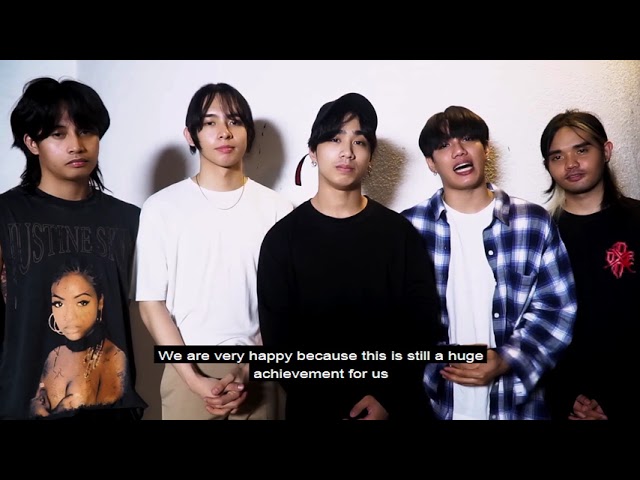 Amylene and Z said that in the A'TIN fandom, Twitter fan bases are specifically made for different purposes. These accounts provide detailed information and accurate instructions about projects and events, which fans will then disseminate and follow.
When a fan base tells fans to use a specific hashtag, or interact with a specific post, upload certain publicity material, or delete a certain tweet, then expect these fans to do so. This system, they said, was built over years of research and experience.
"Kahit 'yung SB19, 'yung idols namin, sobrang nagugulat sila (Even SB19, our idols, they're shocked [at how organized we are]… And that's the thing, too. In our fandom, you can interact with your idols – they know whatever we do. They know what's happening in the community. Everybody can communicate," Z said.
From fans to fellow fans
Fan bases often cater to an artist's needs – they serve as go-to accounts where fans can access information about voting processes, streaming guidelines, schedules, and events.
But in A'TIN, several fan bases have been launched to focus more on the needs of their fellow fans.
PRESS A'TIN, for example, is a website run by fans to provide easy access to SB19-related content. Amylene said that similar to most magazines, the fan base also has an editor-in-chief, writers, and staff members for a faster and more efficient system.
A'TTYN Legal, in turn, started with a group of fans who are lawyers. They first started giving legal advice for issues connected to SB19, and have now branched out to doing consultations for their fellow fans.
Amylene explained that their group usually deals with libelous accusations against SB19 members, mostly done by anonymous online accounts that spread rumors. A'TTYN Legal also assists fellow fans who have been scammed by persons pretending to be A'TIN.
"We are active in giving legal information, not only about dealing with issues of SB19, but also advice to those fellow fans which they can use in their daily lives," lawyer Louise Dadivas said.
A'TTYN Legal has an FYI Fridays, where they post educational publicity materials about legal matters, such as cyber libel and copyright infringement, and contextualizing them in a way that their fellow fans can easily understand.
She added, "We help other people na walang-wala, walang malalapitan, walang connection at all (who don't have any support all). We've been receiving messages that hey, a fellow fan needs help. For our lawyer-members whose passion really is to give justice, they offer their services for free. Instead of our work, we set aside time to respond to those asking for our help."
Another fanbase is the Young Professional A'TIN, a group for fans aged 21 and above. "Kapag nakakausap ko sila, iisa lang 'yung brain waves namin – as someone na nagtatrabaho and as a fan, (If I'm talking to them, we all understand each other since we're all working and are still active fans)," Ezekiel Rivera, an industrial engineer, said.
From sharing their experiences of being young adult fans balancing their work and hobbies, the group has since organized several donation drives under the banner of SB19.
Meanwhile, ATINgKLWKN is a group of fans that aim to utilize its platform for mental health awareness. "We're a group of people who want to create a safe space in the community. Kasi diba may stigma, tingin ng iba kasi na hindi siya nakakatulong (Because there's a stigma attached to being a fan that it's not beneficial at all). We wanted to break that stigma," Z said.
"We have people come up and tell them that hey, it's okay to fangirl or fanboy. That there's a reason why people are doing it, and the community is very welcoming," she said.
ATINgKLWKN's activities include open mic sessions, webinars and educational discussions about mental health, youth registration, and job hunting.
Beyond the fandom
Being part of a fan base is not only a commitment to the artist you idolize but also to the group you are part of. For these A'TIN members, dedicating their time and energy to mount these activities and help their fellow fans are all because of their love for SB19 and the community in general.
Ezekiel said, "SB19 makes us happy. In return, as fans, gusto rin namin na maging masaya ang SB19 and mga tao sa paligid nila at paligid namin (we also want SB19 to be happy and also those people around them). In the time of the pandemic, nabibigyan kami ng SB19 ng hope, ng saya kahit nahihirapan kami (SB19 gave us hope and happiness despite how hard everything is)."
"Because of them, we found our purpose. Nagkaroon kami ng vision, mission, at goals. Sa sobrang influential ng SB19 sa amin, nakakapag-influence na rin kami ng iba, nakakapag-share na rin kami ng love and joy. (We're so deeply influenced by SB19 that we've started to influence others as well. We're able to share our love and joy)," he added.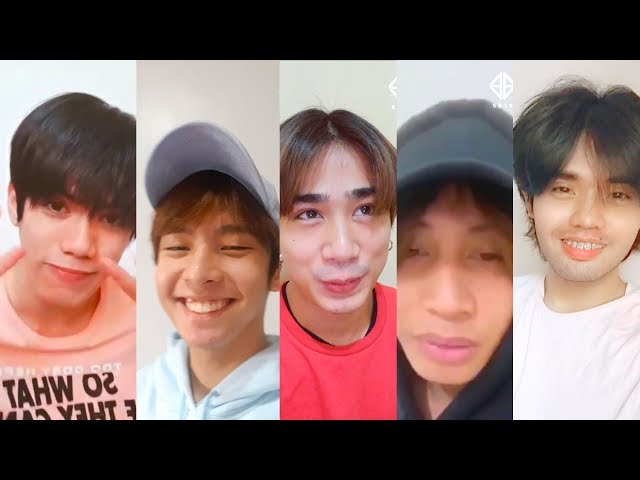 "I'm not doing this for the money," Z said, sharing that she doesn't get a salary for running the fanbase, and that they're choosing to be actively involved for free. "It's because you see changes. You see your fellow fans becoming [braver]. All I want is for people to pay it forward."
She said, "I found a community where I'll be able to love my idols but also do something with a purpose. Purpose in terms of mental health awareness, teaching, and educating… Mahal mo 'yung idols mo (You love your idols) and you wanna support them all throughout."
Louise echoed the sentiment: "The younger fans are now aware that there is someone that can help them with their dilemmas and issues, especially with their legal issues. When we see that we're making influence, not only with the community. But also the country, that's what makes us happy." – Rappler.com