Don't know where to start with this popular series? Check out this list of beginner-friendly episodes, sorted by theme!
MANILA, Philippines – If you want to entertain yourself with something light and silly, Going Seventeen is the perfect show to add to your watchlist! Nicknamed GoSe by fans, it's a variety series featuring the South Korean boy group SEVENTEEN.
Yup, apart from being singers and performers, the 13-member group also has an online show where they take on different activities and challenges.
This hasn't always been the concept for GoSe, however. When it first aired in 2017, it was more of a members' video blog – providing fans an intimate look into what they do as idols, capturing behind-the-scenes moments of music video filming, TV show appearances, world tours, and individual schedules.
Going Seventeen then transitioned into a variety show format in 2019. With its weekly episodes free to watch on YouTube, the show steadily increased in popularity. It was initially aired every Monday at 10:10 pm KST – as the idols wanted the viewers to start their week with a refreshed feeling!
Viewership peaked during the pandemic, as people looked for new sources of entertainment in their homes. GoSe became so popular that avid viewers of the show got their own fandom name – Cubics – separate from SEVENTEEN's fans called Carats.
No matter what mood you're in, Going Seventeen is sure to have an episode or two that caters to your tastes! We categorized GoSe episodes into common themes or genres, with episode recommendations to jumpstart your Cubic era.
Physical activities
Famous for their powerhouse performances, SEVENTEEN is a group that doesn't seem to run out of energy even when they're offstage. Here, you'll get a feel for their energy and competitiveness as they battle it out in a variety of physical activities.
1. Mousebusters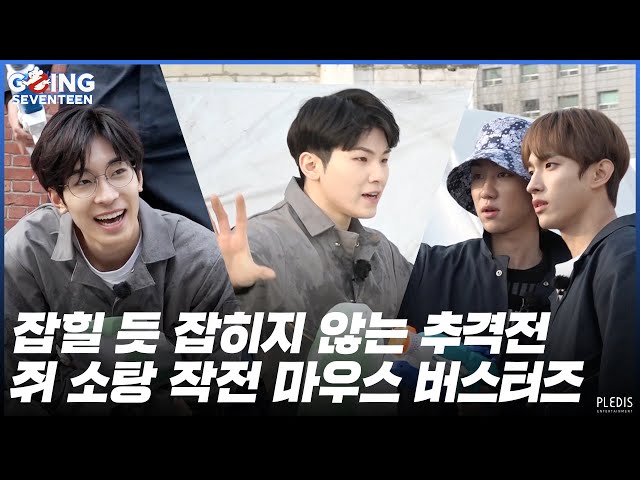 In this not-so-normal game of hide-and-seek, nine out of 13 members – armed with code names, costumes, water guns, and all – try to catch and exterminate four rats.
Where are the other members, you may ask? You guessed it: Jun, Wonwoo, Hoshi, and Woozi were the mice themselves.
2. Let's Go! SEVENTEEN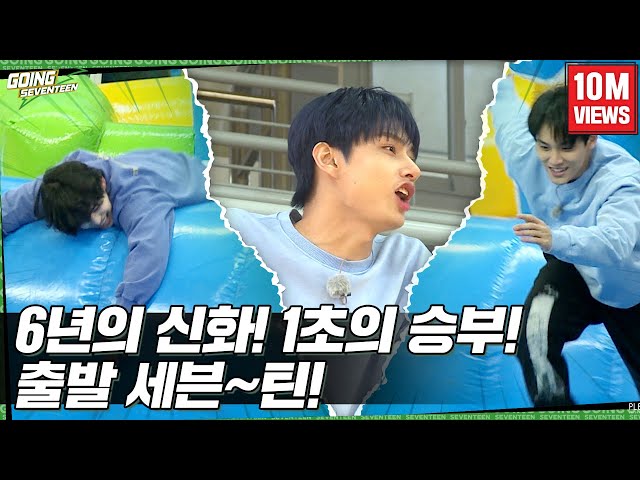 What do you get when you put SEVENTEEN on an inflatable course? Utter chaos. As with all physical activities, the episode starts with the members doing a series of warm-ups and games to determine who'll be part of the two teams, and which group will win the heart of this episode's emcee: Woozi.
Runner-up episodes: Four-wheeled Rider, Kickball, Going vs. Seventeen, SVT Playground
Skits
Do you like watching people ad-lib their way through wacky scenarios? Then these are the episodes for you! SEVENTEEN members particularly enjoy doing skits, creating some very funny moments that will go down in Carat and Cubic history.
3. Ad-lib: SEVENTEEN's Got Talent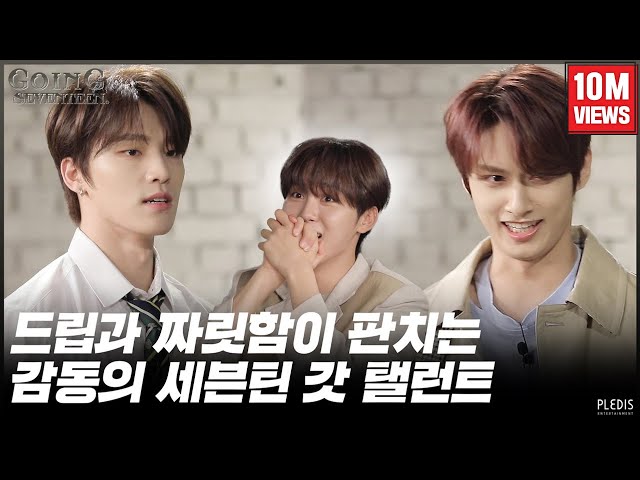 SEVENTEEN presents their own version of the popular reality competition – except their talents are really weird, plus they're trying to impress critical judges who are also SEVENTEEN members. Additionally, they are not allowed to laugh at each other's antics, or else they'll get zapped.
In this episode, Dino is mesmerizing with his double audition as a magician and singer. Vernon also wows the judges with his absurd talent of controlling his taste buds. Meanwhile, Minghao perfectly impersonates his fellow SEVENTEEN member Jun. On the other hand, Seungkwan plays the role of talent show judge, allowing him to showcase his excellent hosting skills.
4. Ad Genius SEVENTEEN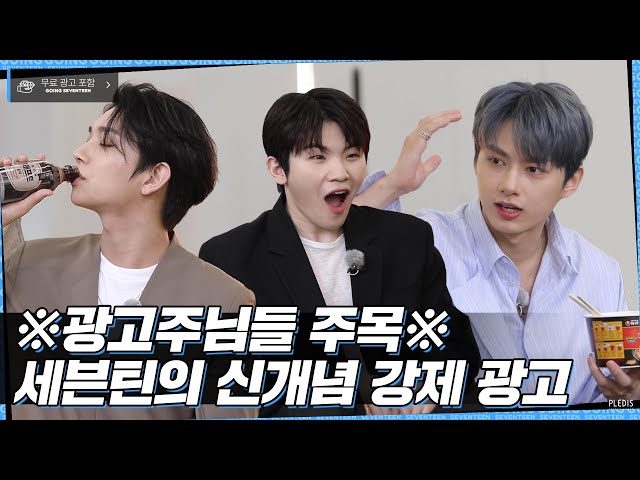 SEVENTEEN acts as a team soliciting ads for their group, with members scrambling to suggest commercial ad ideas for random products. Aside from pitching, they don't hesitate to act out mock commercials, even at the expense of their dignity.
As the one who came up with the idea for the episode, Joshua stood out as the host, coming up with nonsensical commercials for a baguette and ramyeon.
Runner-up episodes: CARNIVAL, Ad: lib: Going Company, SVTSIDE: OUT
Group bonding
Wondering how a 13-member boy group has withstood the tests of time and contract renewal? Well, if there's one thing SEVENTEEN is known for, it's their bond. Their friendship is truly one-of-a-kind, and these episodes are proof of that.
5. Best Friends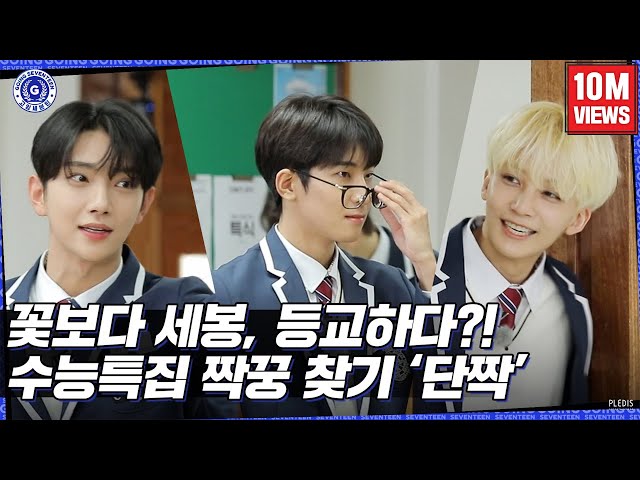 While the majority of SEVENTEEN's youth was spent training, this series gives us a glimpse into what the members were probably like in high school – and it's filled with fun, laughter, and friendly rivalry! After their classes, the members played a variety of iconic games – the dalgona candy challenge and red light, green light included.
Just like what the title suggests, SEVENTEEN's friendship really stood out in this series. This goes to show that you're free to be yourself – weirdness and all – if you're with people who love you for who you are. Plus they made sure to include Jun and Minghao in the episode as "exchange students" when the two were in China during the filming of the show.
6. Bungee Jump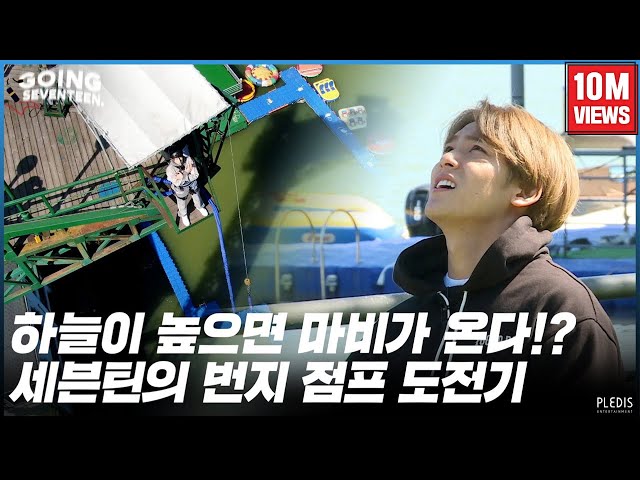 Initially, the members play a bunch of games to determine the losers who would have to jump from a scary height. Here, their knowledge of one another was tested as they tried to trick each other into losing, while DK and Mingyu – who have a fear of heights – tried their best to avoid bungee jumping.
But what better way is there to overcome your fears than by having a set of friends who will patiently cheer you on and always have your back?
Runner-up episodes: I know & don't know, The8 and the 12 Shadows, SVT Secret Santa, Runner-up Sports Day, Know Thyself
Mind games
If you want more intellectual stimulation during your GoSe binge, it's worth checking out these episodes. You can solve puzzles and problems along with the members, or simply watch them as they try to get out of challenging situations.
7. One million won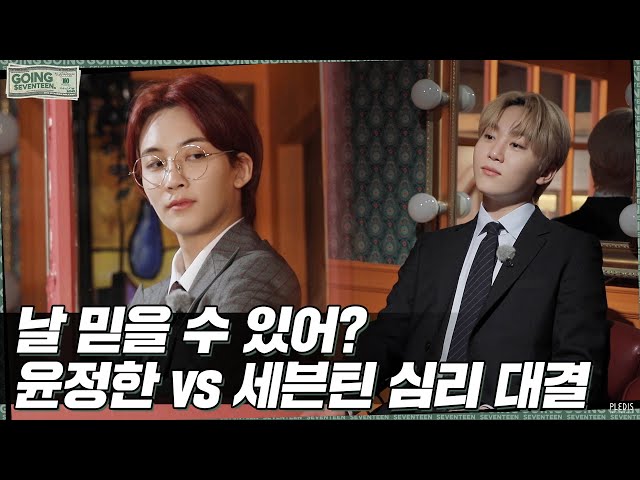 This is the ultimate Jeonghan vs. SEVENTEEN episode. In this episode, Jeonghan persuades the other 12 members to betray each other by giving him the money in their accounts.
Jeonghan lives up to his reputation as SEVENTEEN's trickster, as he showcases his excellent negotiation skills, manipulating each member based on their individual personalities. The second eldest member is a force to be reckoned with!
8. Bad Clue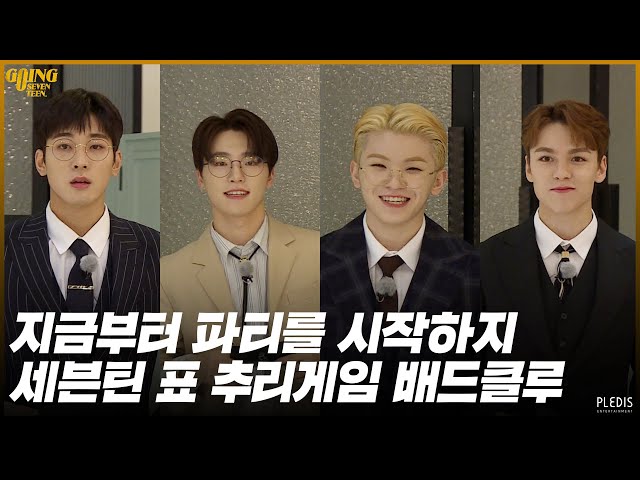 GoSe takes a dramatic turn with this fictional murder mystery episode. Members act out different characters – a prosecutor, reporter, doctor, and company executives. After being invited to a special party, the members suddenly receive a warning: they will all die in order unless they find the culprit first. The gripping story involves finding and investigating clues as the members try to protect themselves.
Watch the members portray their roles convincingly with a Sherlock Holmes vibe. Bad Clue also has a second season with a different plot.
Runner-up episodes: Catch Stock, SVT Escape Room, SEVENTEEN Brain Survival, Good Offer
Horror
If you're a big fan of thrillers or horror movies, then these episodes might be your cup of tea. Don't worry, though, as these aren't super scary to watch! After all, GoSe wouldn't be GoSe without its fair share of hilarious moments. Plus you'll get an idea of who you would or wouldn't want to be with when put in a scary situation.
9. The Tag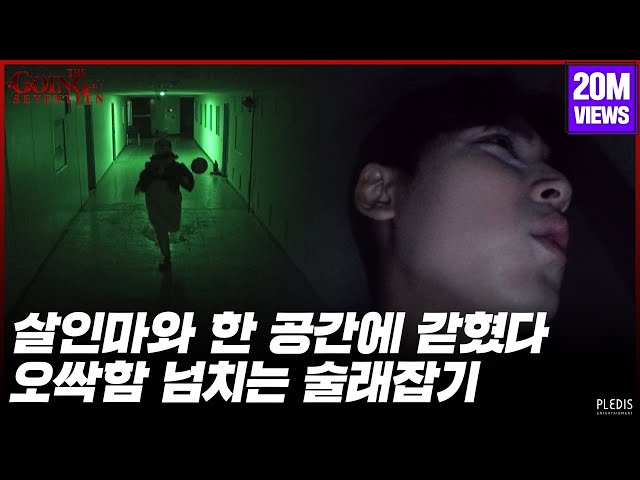 Imagine this: you're stuck inside a dark place and your only way out is a locked door at the end of the hallway. To escape, you'll have to find the right key first among the many keys scattered inside the area. Oh, you're also being chased by Pennywise the clown, an old lady wielding a knife, and a man wearing a neon mask!
As per Jun's idea, SEVENTEEN played this spooky game of tag in teams or pairs. Some members panicked while some were not fazed at all. Minghao even hugged Pennywise while Hoshi taught the clown their "Left & Right" dance to avoid being caught. Plus, rumor has it that certain members may have seen a real ghost, too!
10. EGO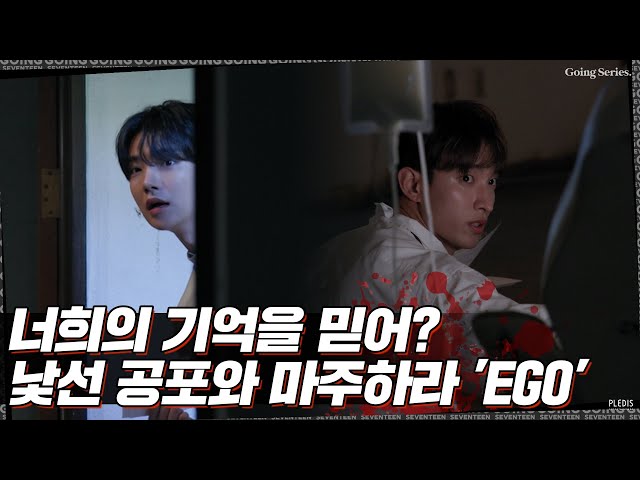 If you're a fan of thrilling K-dramas, then you'll most probably love this fictional thriller too! This Going Original Series has an intriguing storyline and a lot of jump scares and scary scenes. Here, the members have certain parts to play but still have to navigate the story on their own.
The episode starts off with two members waking up in an asylum. They have to figure their way out of a research facility and avoid being killed off by a mysterious murderer. When a pair does not make it out, a new set of members come in with more clues to work with. Don't worry, the story will eventually make sense but will still leave enough room for interpretation!
Seasonal
Some GoSe episodes have had recurring versions over the years. These concepts are fan favorites that will surely bring you on a roller-coaster of emotions.
11. Don't Lie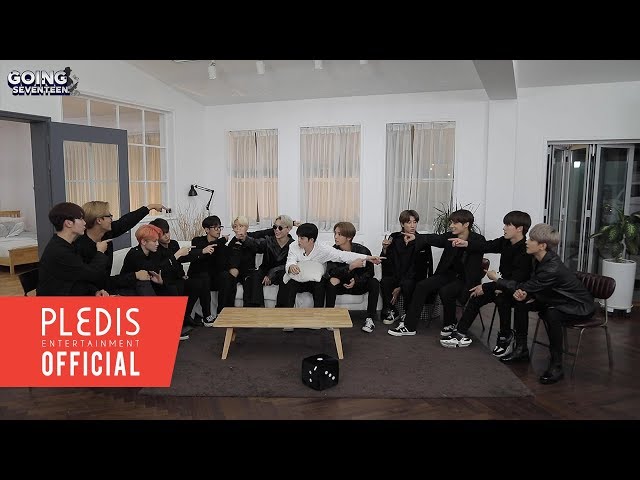 If there's one thing the members love doing, it's playing Mafia (the Korean version of the game Werewolf). They've done it in other variety shows and on virtual live streams, and probably in their own dorms. In this game, members must identify who the "killers" are and find the hidden prize money.
With three completed seasons so far, Don't Lie episodes contain the most iconic moments of distrust, betrayal, and scheming among the members. Watch from the first installment and you'll understand the longstanding Hoshi-Mingyu rivalry as they try to pin the blame on each other.
The 2023 season of Don't Lie has also just been released – this time spanning three parts, and will air until April 12. Not only did they add new roles aside from the usual mafia, police, and doctor characters, but there's also a points system now which means that the stakes are higher.
12. Debate Night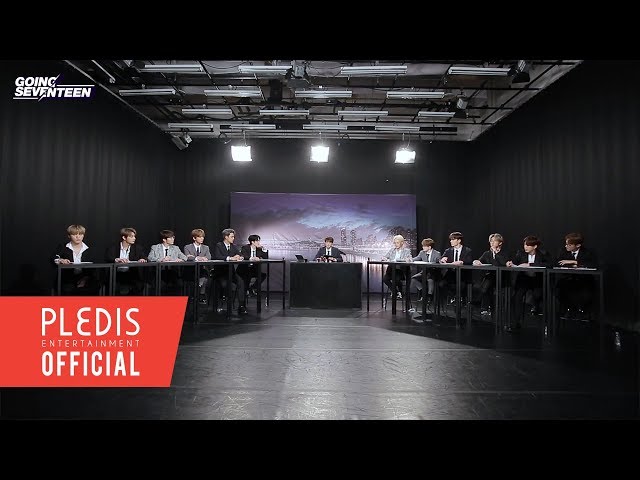 "Even if there's logic, there isn't really one. Even if there's no logic, it isn't really without logic." Didn't understand that? Don't worry, that's the point! Welcome to logic night – SEVENTEEN's debate competition where nothing makes sense at all. Here, you'll get to see how the members' minds work, as well as how smart or crazy they can be.
Hosted by Wonwoo, this episode features two teams of SEVENTEEN members arguing over a bunch of nonsensical topics – from living with three eyes or three hands to living with or as a pigeon for a year. One thing's for sure though: you don't need to be a debater to understand what's going on!
13. Insomnia Zero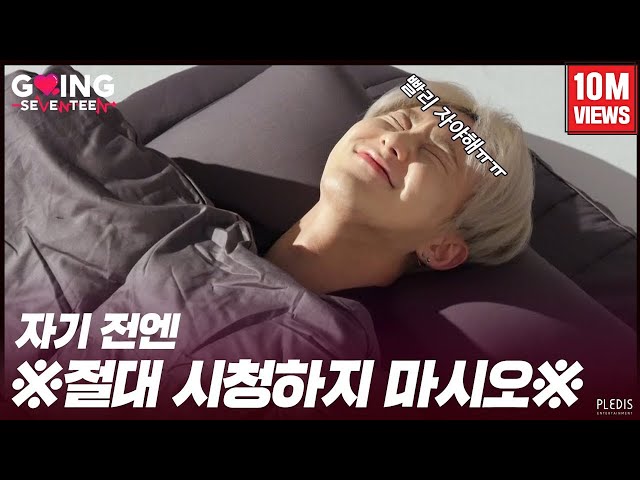 Who would want a good night's sleep, especially after a long and tiring day? In this episode, a member would try to sleep for three minutes with a heart rate meter while the rest try to bother him. As suggested by Hoshi, the members with the most stable heart rate can go home early. But if you chat or open your eyes, you're out!
As with every friend group, SEVENTEEN has had its fair share of conflicts. That's why Insomnia Zero is the perfect episode for them to diss and expose each other! Disclaimer though: this show also contains exaggerated and false information as SEVENTEEN is a competitive and hardworking bunch after all.
14. TTT (Hyperrealism ver.)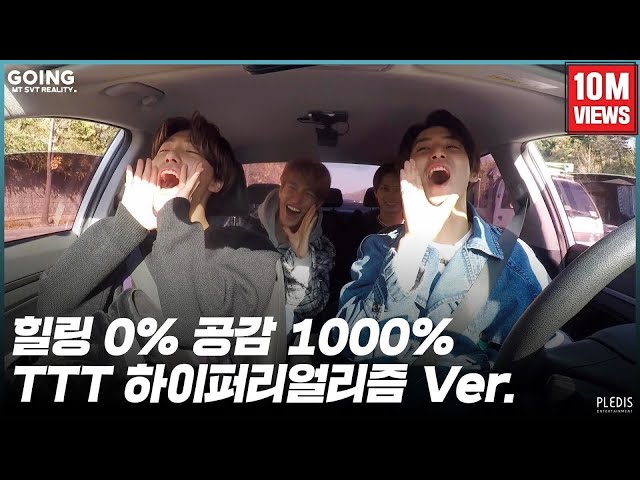 Who doesn't love a good vacation? Usually released at the end of the year, TTT – an acronym for "MT SVT Reality" – is SEVENTEEN's version of a family trip. What makes these episodes endearing is how it shows the unfiltered side of SEVENTEEN and how they're very much like us too!
While the concept of TTT changes every year, the hyperrealism version (released last 2020) is the most-watched and most chaotic one. Here, the members drive to a vacation house, play a bunch of sports, cook food, and eat dinner together. Add alcohol to the mix, and voila, you have one of the craziest GoSe episodes yet!
Whether you're a Carat, Cubic, or neither of the two just yet, you'll surely find a Going Seventeen episode you'll love and enjoy. Aside from the episodes we've mentioned, GoSe has so much more to offer. Not only does it bring life to out-of-the-box ideas, but it also covers a variety of genres as well.
Plus, GoSe just recently made a comeback so you can definitely expect more chaos and craziness to come! Who knows? Maybe you or your friend will slip into the diamond life, too. After all, GoSe is the perfect way to introduce these 13 chaotic, endearing, and talented men to the world. – Rappler.com
Going Seventeen airs every Wednesday at 8 pm Philippine time on SEVENTEEN's Youtube Channel.
Charlene Enriquez and MJ Viernes are Rappler interns.