This is AI generated summarization, which may have errors. For context, always refer to the full article.
In a rare interview, Taj Jackson offers a personal, intimate recollection of his relationship with the music icon
Twelve years after the death of Michael Jackson shook the world, his nephew is still fighting to clear his uncle's legacy.
Taj Jackson, the oldest son of Michael's brother, Tito, has been on a mission to defend the King of Pop's name. The member of 3T, an R&B/pop music trio (with his brothers Taryll Adren and Tito Joe) was very close to Michael. The music legend inspired the three brothers when they recorded their debut album, "Brotherhood."
Tragedy also struck the family when Taj's mother, Delores "Dee Dee" Martes Jackson, was found dead in a swimming pool in 1994. By that time, Dee Dee was divorced from Tito, who was a member of The Jackson 5 along with Michael, Jackie, Jermaine, and Marlon.
Donald Bohana was charged with the murder of Dee Dee.
Turning 48 on August 4, Taj looked up to Michael as a mentor and friend. In a video conversation, Taj opened up about Michael, the pop superstar's children, and offered a personal, intimate recollection of his relationship with the music icon.
He also passionately talked about his vow to defend his late uncle, whose reputation was tarnished by allegations of child sexual abuse.
Taj called from his home in Los Angeles where he lives with his wife, Thayana Sco Jackson. He said, "I have a two-and-a-half-year-old and pretty much a one-and-a-half month year old."
In the following excepts from the Zoom call, some of Taj's quotes were edited for brevity and clarity.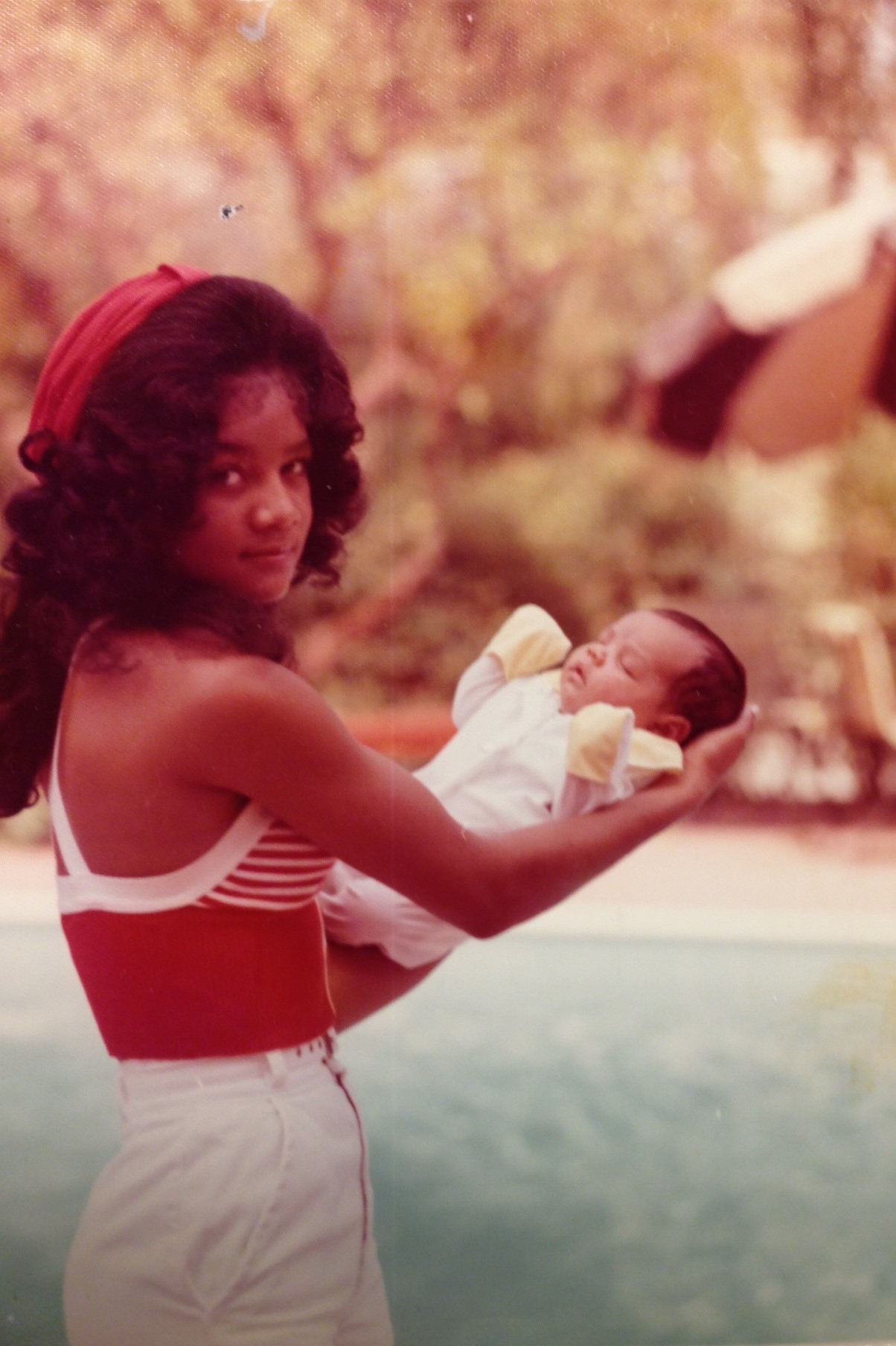 Taj began with his loving memories of Michael. "There are pictures of my uncle holding me as a baby. So throughout my whole life, he was always there. He was always like an older brother."
"But he was someone who was also a mentor to me, someone who taught me how to be a good person. And how do you use your profession, like performing, which my brothers and I are doing, how do you use that to bring good?"
"When our first song hit the top of the charts in the UK, we received this phone call from him. We thought he was calling to congratulate us but he was actually calling to scold us because we hadn't visited children's hospitals."
"He said, every city I go to, I go to a children's hospital. He said, it's your responsibility. And he was right because that's how we grew up. We watched him do that."
"So it's hard for me, in this time period, to hear stuff being thrown at him. He's not here to defend himself and it is so far from who he truly was. Everyone who knew him – a friend, a family member or a peer – has stuck up for him but it's not been printed."
"The hardest thing for me as his nephew but also as someone who grew up with him is hearing all these lies about him and him not being able to defend himself. They are only interested in the scandals and the lies."
"There's a lot of support around him but you don't see it. The public doesn't see it. They are told, you have to believe this version and not this version. That's hard on me because anyone who knew him always talked wonderfully of him, that he was amazing, changed their life, helped them out."
"And it stinks that we live in a society now where we can't believe that someone could be that good without wanting something in return."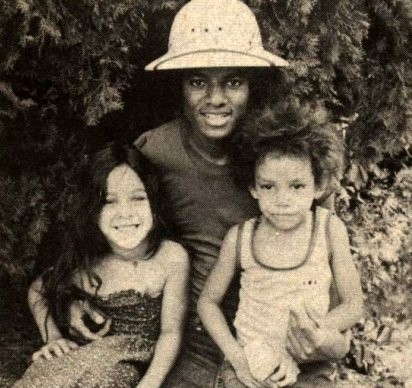 Taj recalled the painful moments when he learned that his beloved uncle passed away on June 25, 2009.
"We were at my brother's house. It was the first day of us starting our new album as 3T. It was on TMZ. We were getting this information and we didn't know if it was true or not because it was TMZ."
"I remember calling one of our family members. They were like, we are on our way to the hospital. So we knew it was something that was real at that point. But he wasn't declared dead yet."
"We were just glued to the TV. We didn't want to go to the hospital because we knew it would be a circus. We were in shock as well because unfortunately, it had been reported at previous times about Michael being ill and all of that stuff so we didn't know how serious it was."
"When we found out, it literally destroyed us. It was something that we couldn't believe because we always assumed that he would be here and not only as Michael Jackson the artist but Michael Jackson the uncle."
"He was always there, especially when our mom passed away in 1994. My uncle was one of those people who swooped in and helped us. So the first thing we thought of was, where are his kids (Paris, Prince Michael and Prince Michael II)? We have to be there for them because my uncle always talked about his kids, how he wanted to raise them."
"I remember that was what my mindset was – we have to be there for his kids because he was there for us and that's the best way that we can get back to him. It was just hard because there were no answers. We were just getting answers through little tidbits from the media of what had happened."
"And then there's a trust factor in that, too. It was a nightmare. When you grieve with something like Michael Jackson's death, you are not grieving alone. The world is grieving. In some ways, that's comforting because you know that he was beloved. But in other ways, there's really no privacy in that aspect."
"Because I remember that a bunch of us took the kids to Hawaii to get their mindset off [Michael's death]. The paparazzi followed us all the way and they were snapping pictures of the kids because that was what the world wanted to see, I guess."
"One of the security guards approached the paparazzi and said, they are grieving. Can't you just give them some space? The paparazzi said, 'hey man, one shot is worth $200,000.' Human decency versus money was what it came down to."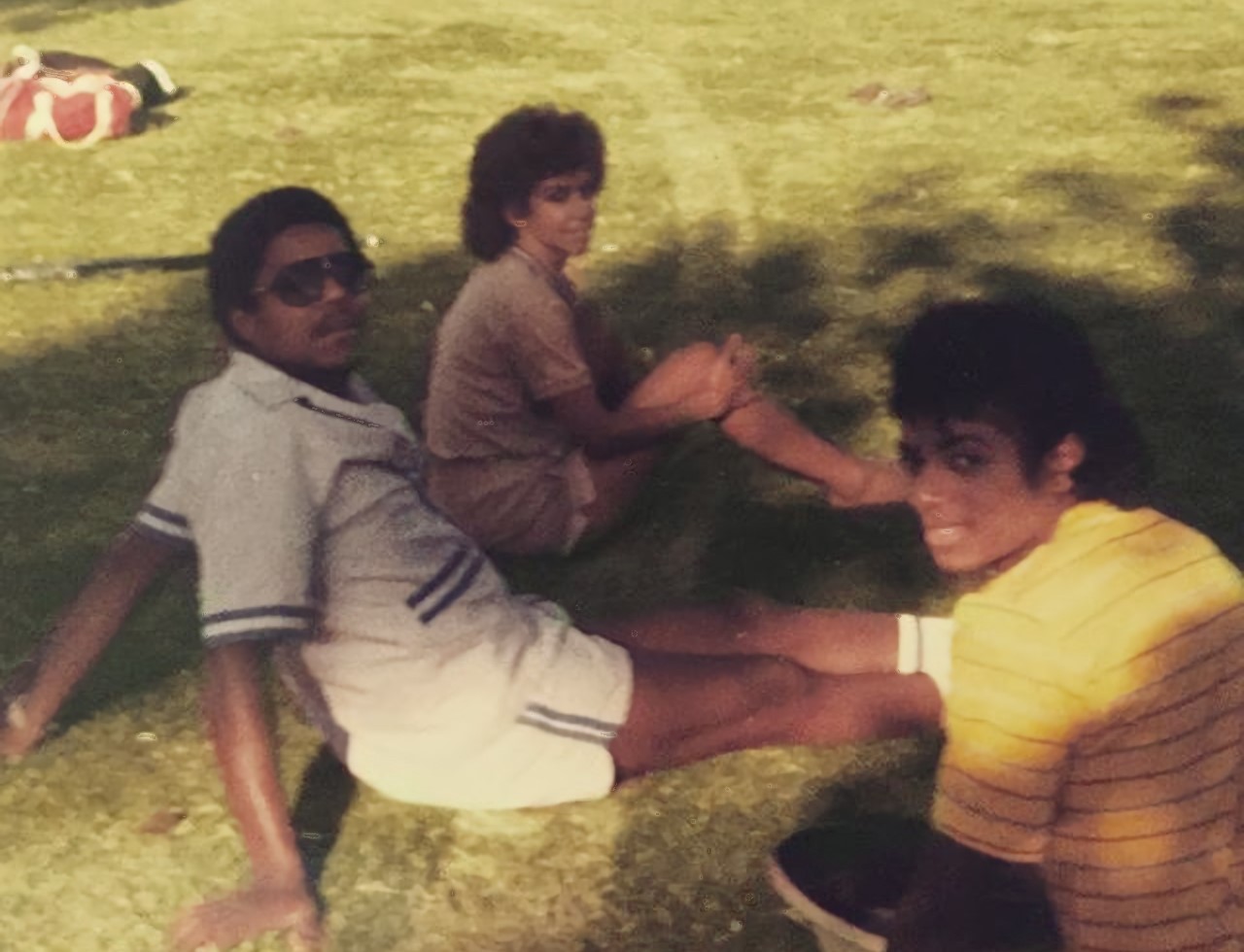 "When there's that high price tag, they throw human decency out the window. And that was hard because we wanted to reconnect as a family in Hawaii. But instead we were dodging paparazzi."
Taj shared an update on the three Michael Jackson heirs.
"I can't imagine being in their life. Michael, at one point, was the most famous person in the world. That's not me saying that. That's Guinness Book of World Records saying that."
Taj shared that the three kids are still adjusting, as they went "from being private where you are home tutored and everything like that, to be thrust into the world. It's a big adjustment, especially that late in the game."
"They are still learning. But I am so proud of them because they all have this charitable aspect. Prince is feeding the homeless in LA. And Paris is always focused on the environment or something like that."
"It's hard. I can't comment on their life because I don't know how it would be because I've never walked in their shoes."
Do the kids seek Taj's advice?
"Yeah, I just talked to Prince yesterday," he answered. "He just went on a trip. So yeah, we are extremely close but I don't know if that is because I have always been close to his dad. Because there is a trust thing there. They can't just talk to anyone."
"And that is unfortunate because they have to worry about certain things. So when they have to ask for advice, they know I will give it to them straight. I will tell them."
"I am not a yes person, the same way I wasn't with their dad. I think that's what my uncle appreciated about my brothers and me. We loved him unconditionally but we told him the truth."
"We didn't tell him what he wanted to hear and he loved that aspect about it. So yeah, we have an incredible relationship with the kids."
"That's the silver lining in all of this for us because we never promised our uncle that we would take care of his kids. But it's almost like a reward because he took care of us. Now, we get to return that favor and it feels good."
On his mom's death, Taj recalled, "I was 21. I knew my mom and uncle were close but I didn't really know how close they were. But somehow, whenever something happened to my uncle, we were always the first ones there.  There was an incredible relationship that my mom had with my uncle."
"My uncle was too emotional to go to my mom's funeral plus he was very scared that the attention would be on him and not on my mom, which really stinks that you can't go to someone's funeral for that reason."
"But I remember him clearly saying, you have to finish the album because we were smack in the middle of our first album that we had been working on."
"My mom was our manager at the time. She was extremely proud of us. She heard half the songs on the album and she was like our biggest cheerleader."
"My uncle was like, you have to finish this for your mom, this is what your mom would have wanted. You have been rehearsing since you were 11 years old. Do this and make her proud."
"And that's what we did. It was nice because it was a distraction but at the same time, we knew we had our uncle's support. We knew that he would be there for us."
"When we did finish the album, he was there for all of it, in terms of giving us advice. And it's still hard because I'm Michael Jackson's nephew but then he's just Uncle Michael to me as well."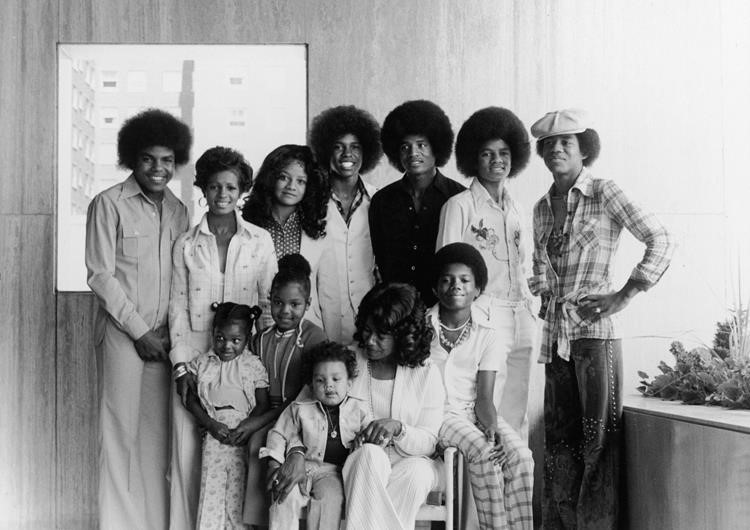 "That's the weirdest thing because I actually really miss that part way more than I miss Michael Jackson the artist."
Breaking into a smile, Taj offered a personal peek at how Michael Jackson really was.
"He was a big kid. That's why I said he was like my big brother. He was silly. We would go down the boulevard, throw stink bombs and water balloons and laugh at that. No one suspected that they got stink bombed by Michael Jackson."
"He was just a big kid in that way. And growing up, that was what I aspired to be. I was like, why do we have to be adults, why can't we hold on to that innocence, that childhood and that thirst for being excited about certain things?"
"And it's hard because as a parent, I am still going to be a big kid, even though I have responsibilities now. I have to raise my voice at times. I want to be that kid still. That's how he was and that was the wonderment of him. People who were around him saw that energy. He really was a bunch of fun."
Taj continued sharing an intimate glimpse of Michael when asked about the Jackson family compound in Encino, California, which is sometimes referred to as Hayvenhurst after its street location.
"Luckily as kids, we were about a five-minute drive away from Hayvenhurst, which is the family compound. So we were there almost every day at that time. It's one of my special places. That and Neverland are two of my favorite places because of the memories of my uncle."
"But we also have a lot of festive stuff there, to the point where when I was getting married, there was only one place that I could hold it. Neverland was off the table (laughs)."
"There was only one place I could do it and that was Hayvenhurst which was under renovation. But I was like, it has to be Hayvenhurst. That's the one spot where my uncle or my mom could be watching. I just had to have it there."
"And I'm so happy that it was there. That's what Hayvenhurst represents because all the Jacksons went through that place and lived there. It's a memory and it's a foundation. I had my graduations and birthday parties there. It's just a wonderful experience."
Michael, according to Taj, livened up the get-togethers in Hayvenhurst.
"In family gatherings, he was loud, fun. You could hear his laughter across the room. Even if you were down the hall, you would hear him laugh. That's one of the things that I have missed the most. He was always making someone laugh or laughing at himself."
"He was the epitome of fun in that aspect, which is why when he was sad, all you wanted to do was make him happy because he had brought that much joy. So there are so many great memories."
Taj acknowledged the pros and cons of having a famous last name.
"I've always said it's a double edged sword. But it sounds weird for me to complain about it because when I was a kid growing up, I was going on tour with my uncle and brothers. I was backstage, watching 80,000 people scream."
"I was going, I'm the luckiest person in the world. I have always felt that."
"The reason we called ourselves 3T, as opposed to Jackson Three, was our one hope was that maybe someone will hear and like our song before they find out we are Jacksons."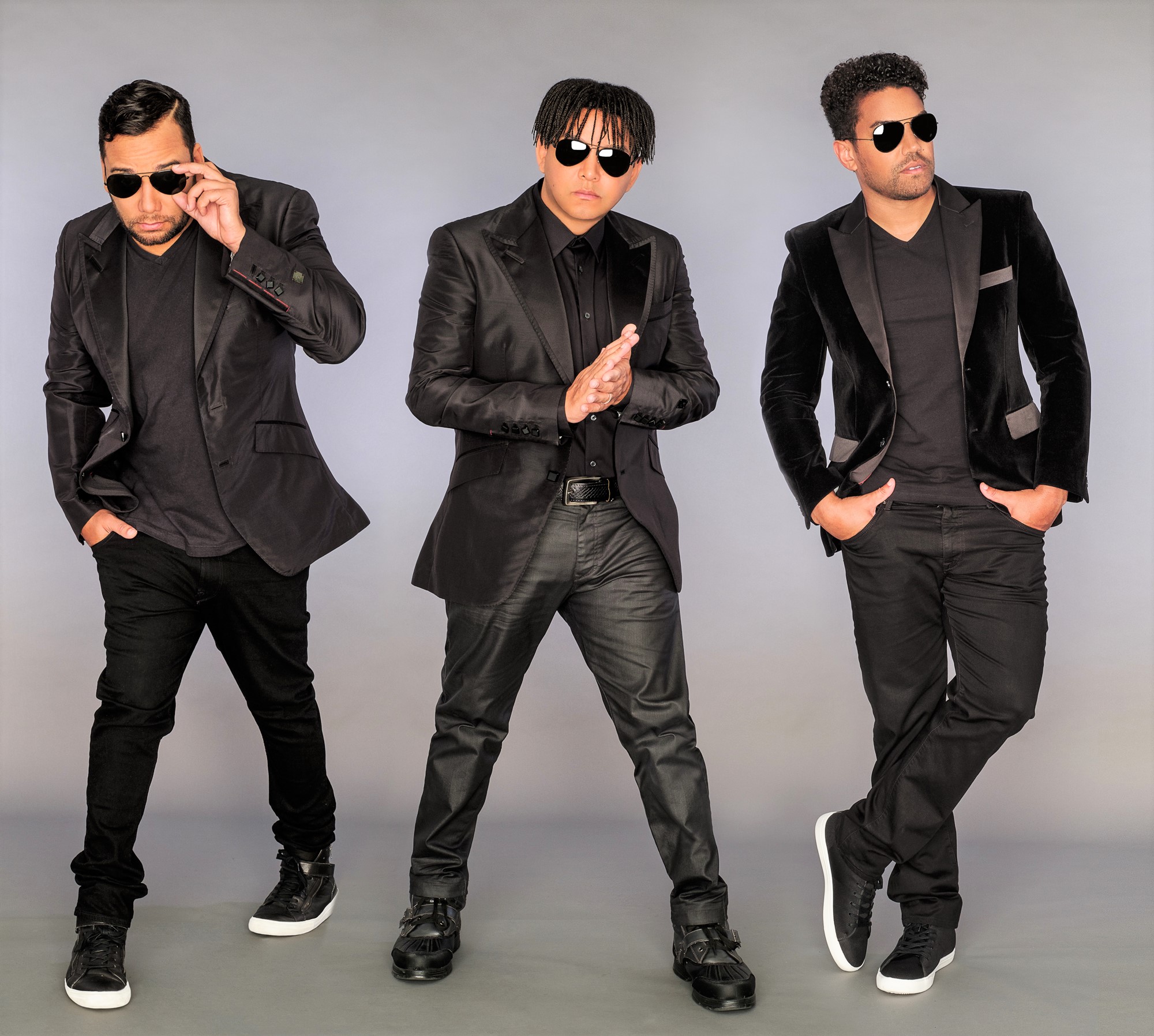 "Or maybe they will hear the song and not trash it because they thought we were Jacksons and wanted to knock us down a peg. But it (Jackson name) opened up a lot of doors for us. That's very true but at the same time, we've also heard things like, we are not playing another Jackson."
"We've heard radio stations say, we are waiting for the verdict on Michael before we play you. So there's a lot of things that are good and bad but I wouldn't trade it for the world. But it's been hard."
"When we first came out in America, radio stations wouldn't play us because they wanted raffle trips to Neverland in order to play us. That is something that not every artist would have to go through, honestly."
"And so we were being punished instead of being able to be played on the radio. Our sales luckily did extremely well so that balanced it. But we should have been a lot higher [in the charts] and a lot more popular in America."
"But they were playing payola which has gotten caught. Now, payola is illegal in America. But it's something that was known, like you either pay to play or you have to do favors for some of those radio stations."
"And Michael Jackson was the biggest brand at that point. So they were going, we want trips to Neverland, we want Michael to sign this, we want this, we want to auction this."
"And we were on Michael's label so that's how it was. But at the same time, half of our fanbase were Michael's fans (laughs) so I'm not going to complain about it."
Taj shared that one of the Gloved One's favorite songs was not from his long list of popular songs associated with him.
"When we were on tour with him, he was always singing 'Will You Be There,' which is a song that I would never think that he would constantly be singing around us."
"But it was interesting because I look back and I really feel like he always wondered who would be there for him, like who really were his friends, who really were the people that loved him and not loved him for who he was, in terms of what he could do for them."
"'Will You Be There' is about holding someone and making sure that they don't fall. When they are in the darkest times, are you there for them? I was there when the 2005 trial happened. I left my place and moved to Neverland and stayed with him the whole trial."
The trial stemmed from charges that Michael allegedly sexually abused a 13-year-old boy.
"My job, in my head, was for him to forget everything that happened in that court that morning. And just have fun with him, watch The Three Stooges and make him laugh with his kids. It was like Groundhog Day. We would repeat that every day. But I felt that was the way that I could contribute and help him get him through this."
Michael was acquitted of all charges on June 13, 2005.
Earlier, in 2003, Michael agreed to sit down for interviews with then BBC journalist Martin Bashir for a documentary, Living with Michael Jackson. Taj accused Martin of twisting the interview which was explosive and was watched by millions.
Taj also claimed in news stories that Martin used a letter from Princess Diana to convince Michael to agree to the interviews. The late princess was also interviewed by Martin.
Reuters later reported, "An independent investigation…found that Bashir lied and deceived Princess Diana into thinking that she was being spied upon to persuade her to agree to the interview."
Taj recounted how he was glad at first that Michael was going to be interviewed by Martin.
"When I first heard that my uncle was doing a documentary, I was super excited because I was like, finally, the world is going to get to see who Michael Jackson truly is, the wonderful stuff that he does, the charities that he does."
"Like he would bus load 300 kids from inner cities or Make a Wish Foundation to Neverland. And that stuff was captured in Martin Bashir's film. But then he twisted it around through voiceover. I don't want to be misquoted because Martin Bashir is probably the type who will sue me if I say something."
"Michael was lucky enough to have another video camera filming part of the interview. The Footage You Were Never Meant to See actually shows the manipulation and the lies that Martin Bashir was doing to Michael."
"In that special, it shows side by side what Michael filmed and then what Bashir said when Michael's cameras were on, versus what Bashir edited and voice 'over-ed' later."
"One of them, just to highlight, Martin said, I was here yesterday – this was on Michael's camera – when he was talking about the kids coming to the ranch and how wonderful it was. Martin said, I was here yesterday and I saw it, and it's nothing short of a spiritual thing."
"But then in his special, in the voiceover, this is what Martin said, one of the most disturbing things is the fact that a lot of disadvantaged children go to Neverland. It's a dangerous place for a vulnerable child to be."
"So it was like he was shaping a narrative of this dangerous place Neverland, when in reality it was nothing like that. I don't know if he started that way, like he was always planning to be untruthful or he saw a light that said I can make more money doing it this way."
"At first, I was excited for my uncle. I thought this was going to be incredible. Then I watched it like everyone else watched it and I was like, oh my gosh. I was angry. I was upset because my uncle wasn't a trusting person when it came to journalism anyway."
"And this one guy, he got that opportunity and it frustrated me. That's unfair for the world that this guy did that to him. Michael filed a complaint at that time in the UK. It was ignored. He also filed a lawsuit."
"So it wasn't something that he took lightly.  But we've always known about Martin Bashir. I'm happy that the world is starting to catch up and learn as well. But fans have always known about Martin Bashir and his dirty work."
Taj pointed out that The Footage You Were Never Meant to See is available on YouTube. "That's the thing why we are aiming for an investigation because once you see that, you see the manipulation. It's on tape."
Taj added, "And Martin Bashir hasn't only done this to Princess Diana and Michael Jackson. He's done this to many families. That's the problem that we have – the Princess Diana [issue] has been heavily investigated. What about these other people, what about us as well?"
Taj discussed the circumstances surrounding the death of Michael, who was rehearsing for his comeback concert series. The LA County coroner declared that the pop superstar's death was a homicide as a result of a combination of drugs. Michael's personal doctor, Conrad Murray, was found guilty of involuntary manslaughter for the singer's death from an overdose of a surgical anesthetic.
"I want to look into it more because my uncle was someone who, throughout his life, was saying that they are trying to murder me for my music publishing catalog. He always felt that."
"Part of me feels guilty because I always felt like he was being paranoid in a way. I come from a world where I didn't think that happened and things were that bad. I was naïve, I would say."
"I have now learned a lot. But Michael would tell anyone who would listen, who was close to him, they want my catalog, they are doing this because of my catalog.  Then it's hard because you see that he lost his catalog."
"He got murdered. Conrad Murray was found guilty of second-degree murder. There's a lot of things. Instead of calling 911, Conrad waited and made two other calls beforehand. There's a lot of things that don't add up."
"Our family wanted to get answers when we sued AEG (the promoter of Michael's final concert tour). We didn't get answers because they hid behind a lot of stuff and the people that we wanted to get answers from were never called or never had to show up in court."
"I try not to border on conspiracy but at the same time, when someone tells you that he fears for his life and then he gets taken out in a mysterious way, you have to be aware of that."
Taj said, "Bashir might not have been the one who killed my uncle. But he put Michael in an emotional jail that eventually did end up killing him. That's how I look at it."
Another documentary, Leaving Neverland, directed by Dan Reed, focused on two men, Wade Robson and James Safechuck, who claimed Michael sexually abused them when they were children.
While Taj is a sexual abuse survivor himself, he called out, in a 2019 tweet, his uncle's accusers of "making a mockery out of true victims."
"I was sexually abused on my mom's side of the family so I have personal experience about how that feels like. When Leaving Neverland was announced, I went to people in the MeToo movement and Time's Up and begged them to at least talk to me because I knew some of the players involved in the Leaving Neverland thing."
"I didn't want them to make that mistake of backing someone who was a false accuser because I thought that that could do more damage than good. But they weren't interested in talking to me. That was the frustrating thing. They didn't care. They had their narrative, they had what they were doing."
"Michael Jackson was the best person to bring press coverage around the world with. That's all they cared about. So later on, one of the reasons why those movements started to fail is because it was almost like it was eating its own self."
"Yes, false accusers do exist, especially when there's a money price tag on it. The narrative that people just couldn't understand is because in America, we couldn't even question it. It was something like, if you question it, then you were sympathizing in that way."
"I knew Wade and how he was. I knew his whole shenanigans in that aspect. I could see it a mile away."
"But no one wanted to listen to me. No one wanted to talk to me. I got on certain channels luckily but a lot of the journalists had already made up their minds. They weren't going to give me the same opportunity that they gave Wade and James."
Asked about his future plans, Taj began with, "I think it was a month or two before he passed. It was a family gathering and we were celebrating my grandpa and grandma's anniversary. The whole family was there."
"And because I was close to him, I didn't talk to him that much. I felt that at the gathering, other family members should chat with him."
"But I do remember the last things I said to him. I went up to him as we were saying bye. I said, I am proud of you and I am going to see you in London because of This is It."
"And he looked at me and he goes, after this, we are doing films. What that meant was, because we used to always talk about films and that we are going to be a film directing team."
"And that was one of the things during the 2005 trial that we talked about daily, one of the tricks I had in terms of keeping his mind off the trial and thinking about the future instead."
"So film has always been something that has been magical to both of us. He was such a student of film. He loved film, he knew everything about film in terms of all the international and domestic classics."
"And he taught me a lot of that. So when he passed, that's almost half of my dream died but then I realized that I have to do that for him. Now, the hardest thing with Leaving Neverland in 2019 is that a lot of the Hollywood media just took it as gospel."
"So I had to defend my uncle. I always said I was burning bridges in an industry that I wanted to belong to. It was the hardest decision but I decided that I would rather have my integrity than that."
"I have made that choice and I have never regretted that choice. But directing a film has always been a passion of mine. I obviously directed some 3T videos but I am talking about feature films."
"But also, through this whole ordeal, I realized that people really didn't know Michael Jackson. The people who were closest to him knew him but the public didn't really know him."
"His fans know him because they have studied him and watched clips but the rest of the world didn't. So I am putting together a seven-part docu series that really delves into who Michael Jackson really was."
"I am excited about that. I know it's not going to skate over anything. It's going to be real and truthful. I am hoping that at the end of it, people get to know who Michael Jackson was and the magic behind him."
"I have been working on that for the last two years but because of the pandemic, production has stopped. I am looking forward to that because they always say, in film do what you love as your first project. There's nothing I love more than working on something for my uncle in his honor."
Taj continued, "I can't wait to show it to people. It's going to change a lot of minds. That's what I am looking forward to because there's been a lot of wrong in the narrative of Michael Jackson in the last 30 years. It's about time that it changes."
Taj vowed to keep defending his uncle. "The reason why I started defending my uncle publicly – I always wanted to – but because of the birth of my daughter, I was like, she's not going to live in a world that thinks Michael Jackson is a monster."
"Not on my watch, not when I knew that man for thirty something years. I sat there next to him and they are not going to twist words and not going to say words when there are two people who want money and haven't even been vetted."
He looks forward to the series as helping people understand and know the real Michael Jackson.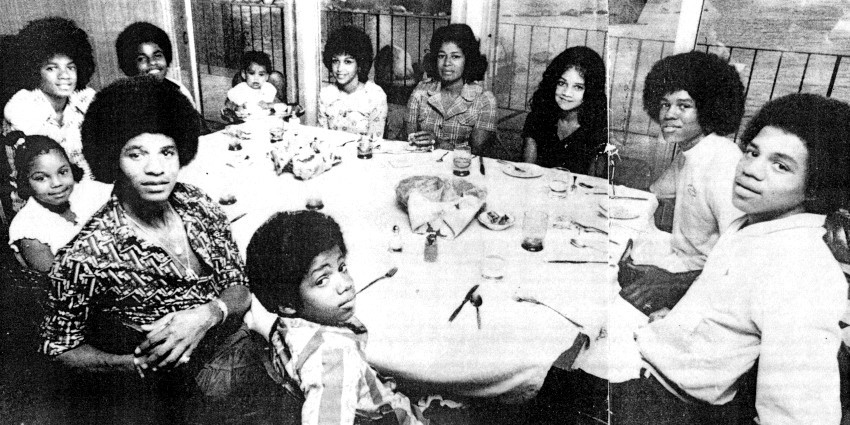 "The thing for me that is exciting is, if I can translate what just being Michael Jackson's nephew and just being around him, how magical that was, but also the ups and downs. It was cause and effect and there were certain things that led to other things."
"Michael just didn't get to certain places. He didn't start losing weight and an appetite because of no reason. There were certain things that happened to him that drove him to that point."
"If I can show that, what the cause and effect was, it would really humanize him. That's what is important because some people don't even realize that this is a human being with a family and that is us. They take potshots on social media thinking he is some cartoon character." – Rappler.com