'The insinuation that my team was trying to sabotage [Nova Stevens'] win is just absurd,' says the Filipino fashion designer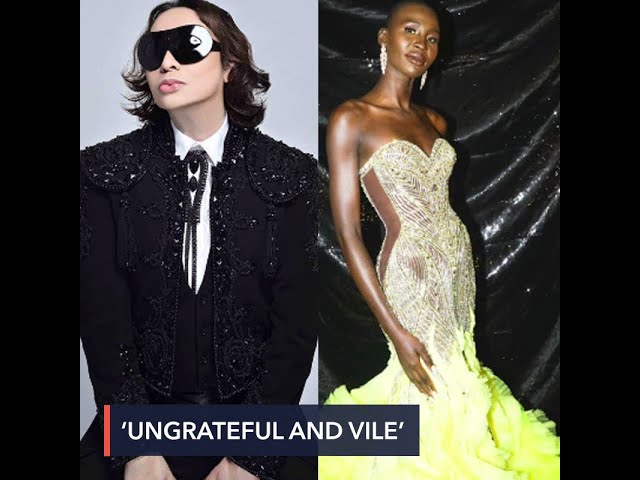 Filipino fashion designer Michael Cinco called out the team behind Miss Universe Canada 2020 Nova Stevens for being "ungrateful, vile, and professional users," saying they have used and scammed him for the past three years.
On Sunday, May 22, Cinco shared in his Facebook account several photos of the Miss Universe candidate wearing his creations, and a screenshot of a comment from MGmode Communications, the publicist behind Stevens.
The comment read: "The truth need to be told! The gown was sent late by Michael's team, and when it arrived none of them fitted! We were able to [fix] one for the finals but the one for prelims, we didn't have time."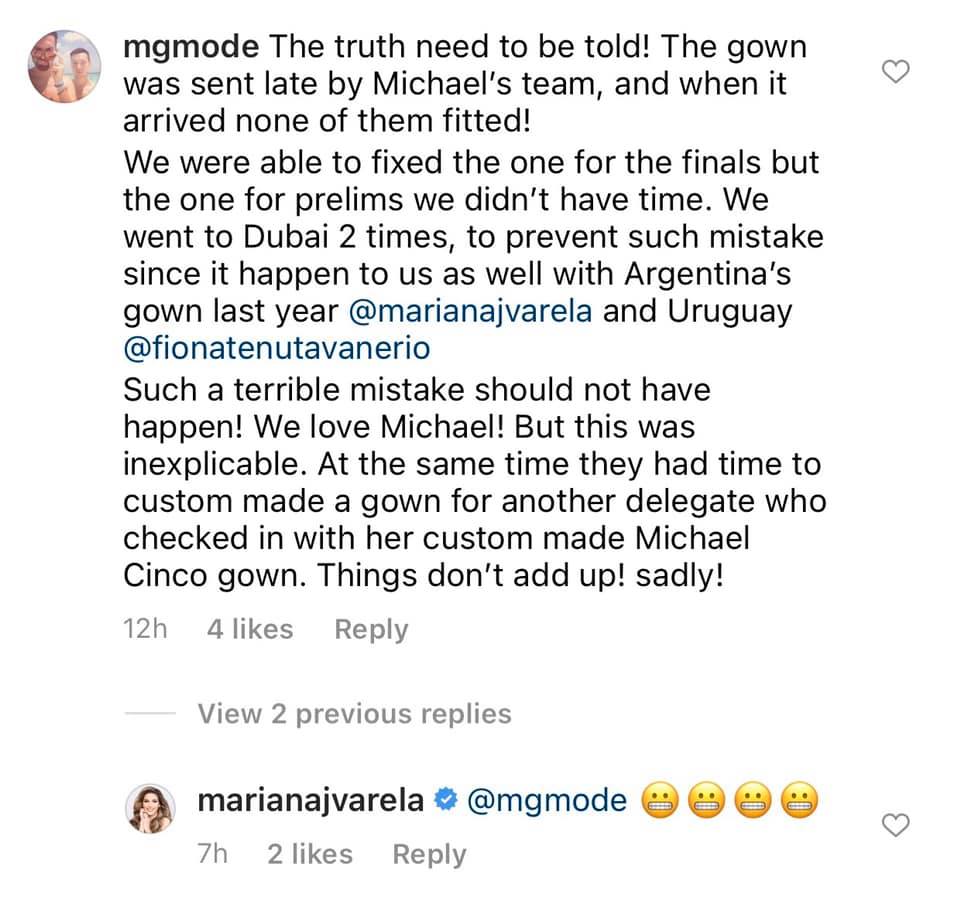 "Such a terrible mistake should not have happen. We love Michael! But this was inexplicable. At the same time, they had to custom made a gown for another delegate who checked in with her custom made Michael Cinco gown. Things don't add up! Sadly," it continued.
In his lengthy response, Cinco began by saying that he is not the type to rant on social media, but had just had enough of this situation.
"I don't normally respond to unnecessary social media rants or any negative criticisms about my work but this one caught my ire as it seems to put uncalled for blame on my team week after Miss Universe. The audacity of truth to be told when it is bereft of it," he said.
Cinco then addressed the whole Miss Canada team. "Miguel Martinez, Denis Martin Davila and Miss Canada Organization and your ungrateful Miss Canada Nova Stevens. You have been spreading fake news about me and my team being unprofessional days before the pageant but I chose to be quiet and calm. But this time, I need to stand up for me and my team, as it is just so unfair!"
The world-renowned fashion designer recalled that he had been bashed and criticized several times in his career, but he said that he just couldn't let this incident slide. "This time, I strongly take offense as it involves my team and my credibility. Not to mention, the eventual realization that I have been used and scammed by these low lives pseudo glam team," he wrote.
Cinco then fired back at the allegations made by the Miss Canada team against him.
"Firstly, the gowns arrived on time. Or how could you have sent me photos and videos of her wearing them, showing how the gowns perfectly fitted her, days before each event. You even posted a video of Nova in her last fitting and she was happy."
The Dubai-based designer also stressed that he was asked by the team to make Nova's 26-inch waist line cinched to 23 inches. "I obviously didn't heed even if you said that in pageants, comfort doesn't matter. But please, don't say that her gown was ill-fitting," he added.
He also debunked the claims that their team wasn't supportive of Stevens. "Secondly, the insinuation that my team was trying to sabotage her win, is just absurd." Cinco added that he even hired a team of world-class photographers and filmmakers to shoot Stevens in Dubai to give her extra publicity mileage. "Everything in that shoot was paid for by me," he said.
For his third point, the fashion designer shared how thankful the other Miss Universe candidates were for wearing his couture gowns. "But for Nova and your team, not only have I not got a curt thank you but even seemed so upset with me for being eliminated in the pageant. Am I the judge?"
"Stop blaming me for Nova's not making it to the Top 21 in Miss Universe. In fact, she did not wear my gown to the prelims as you were earlier posting that she will wear another gown. And now you're telling me that her prelims gown killed her to advance to the finals. Am I to be blamed for that?" he continued.
He then revealed in his last point that the Miss Canada team had been exploiting him for several years.
"Lastly, here is the real truth to be told. You and your team have been using me and taking advantage of my kindness for the past three consecutive years to dress up for your candidates without paying me any cents," he exclaimed.
He added that "a simple thank you note from Nova, you and your team would have sufficed." "But you don't have the grace and decency to do that. You all are ungrateful, vile and professional users," he said.
Cinco ended his tirade by telling the Miss Canada team to stop asking help from Filipino designers for their future pageants. "Next time, don't ask me or any Filipino designers to dress up your candidates. Ask your Canadian designers to showcase their works [on the] world stage."
"I don't need you in my career and dressing up your candidates will not help my business. Stop taking advantage of my kindness and stop scamming Filipino designers.… Shame on you and your whole Canada team," Cinco said.
MGMode, Nova Stevens, and the Miss Universe Canada organization have yet to address the situation.
The Miss Universe 2020 coronation was held in Florida, USA on Monday, May 17 (May 16 in the USA). Philippines' Rabiya Mateo landed in the top 21, while Mexico's Andrea won the crown. – Rappler.com