With many T'boli mothers averse to the idea of giving birth in hospitals, a culturally sensitive halfway maternity home seeks to give them a safe space where they can stay for free a week before their scheduled delivery date
In the town of Surallah, South Cotabato, members of the T'boli tribe continue to struggle with access to maternal health services.
Aside from living far from the town's center and having few modes of transportation, T'boli mothers are averse to the idea of giving birth in hospitals. They prefer giving birth at home to practice their traditional rituals such as having a hilot (midwife) present during delivery and using malong (Filipino wraparound skirt) so as not to expose their private parts.
This is why 30-year-old Emmanuel Hope "Emman" Gruzo, a private sector accountant from the town, dreamt of bridging health and cultural divides in the community. Together with the T'boli community, he built Guno Kem Ye (T'boli translation for Mother's Home), a culturally sensitive halfway maternity home where T'boli mothers can stay for free a week before their scheduled delivery date.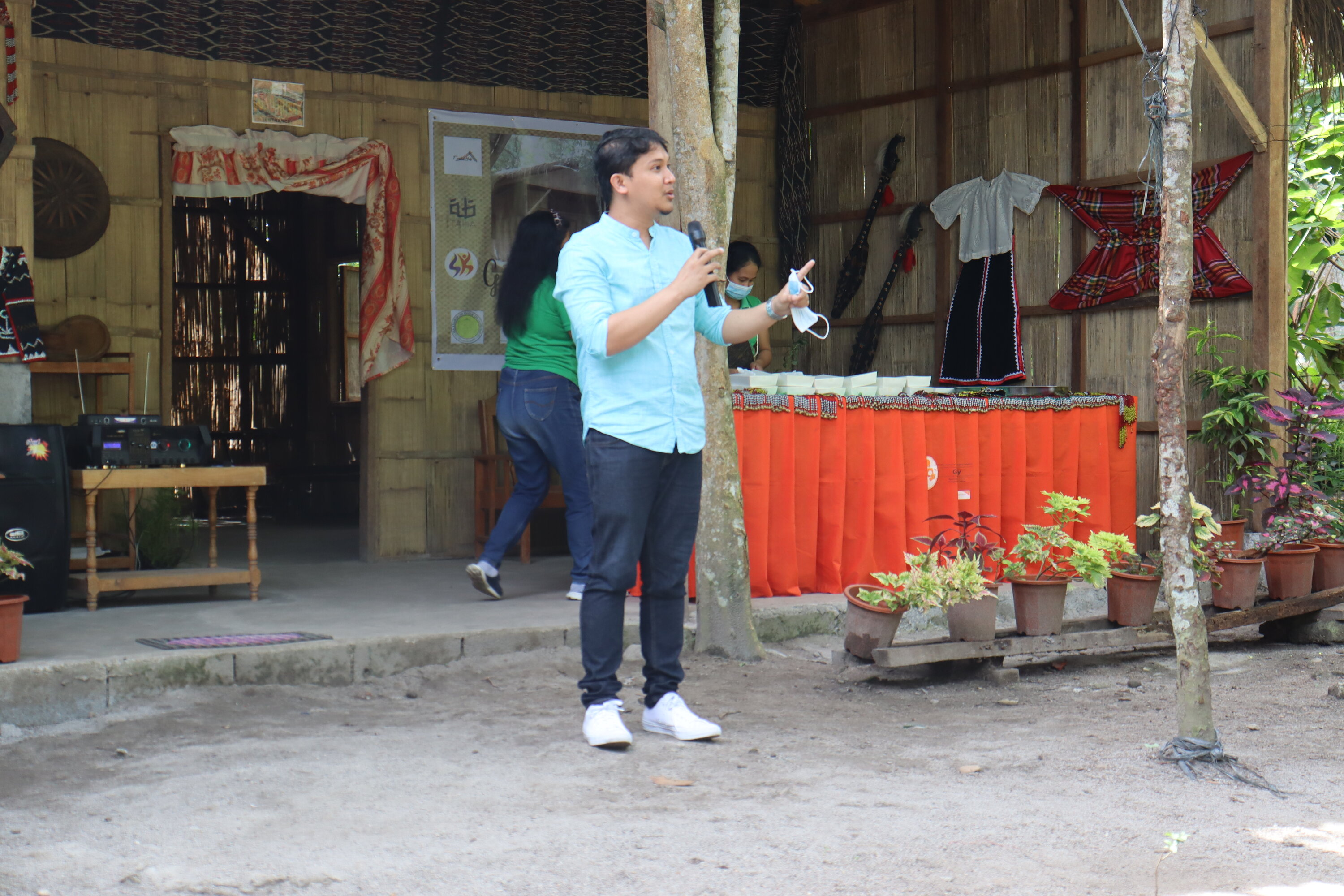 "As much as IP communities have things to learn from us, we have also so much to learn from them. They have grounded knowledge in health. If we can merge science and tradition, we might be heading to the next innovation in maternal health practice," Emman said in an interview.
Halfway maternity home
Since 2009, Emman and his family have owned the Gruzo Maternity Clinic (GMC), the only lying-in clinic in Surallah town located in Barangay Colongulo at the outskirts of the población. Even though GMC offers very low-cost services to indigent mothers, T'boli women rarely go to the GMC to give birth.
When he became a fellow of the Asian Institute of Management's (AIM) Future Bridging Leaders Program (FBLP) in 2019, Emman began to explore further the problem of maternal health in his community. With guidance from his AIM mentors and its partners, and from consultations with the T'boli tribe, Emman came up with the idea of putting up Guno Kem Ye within the GMC compound as his change project for the fellowship.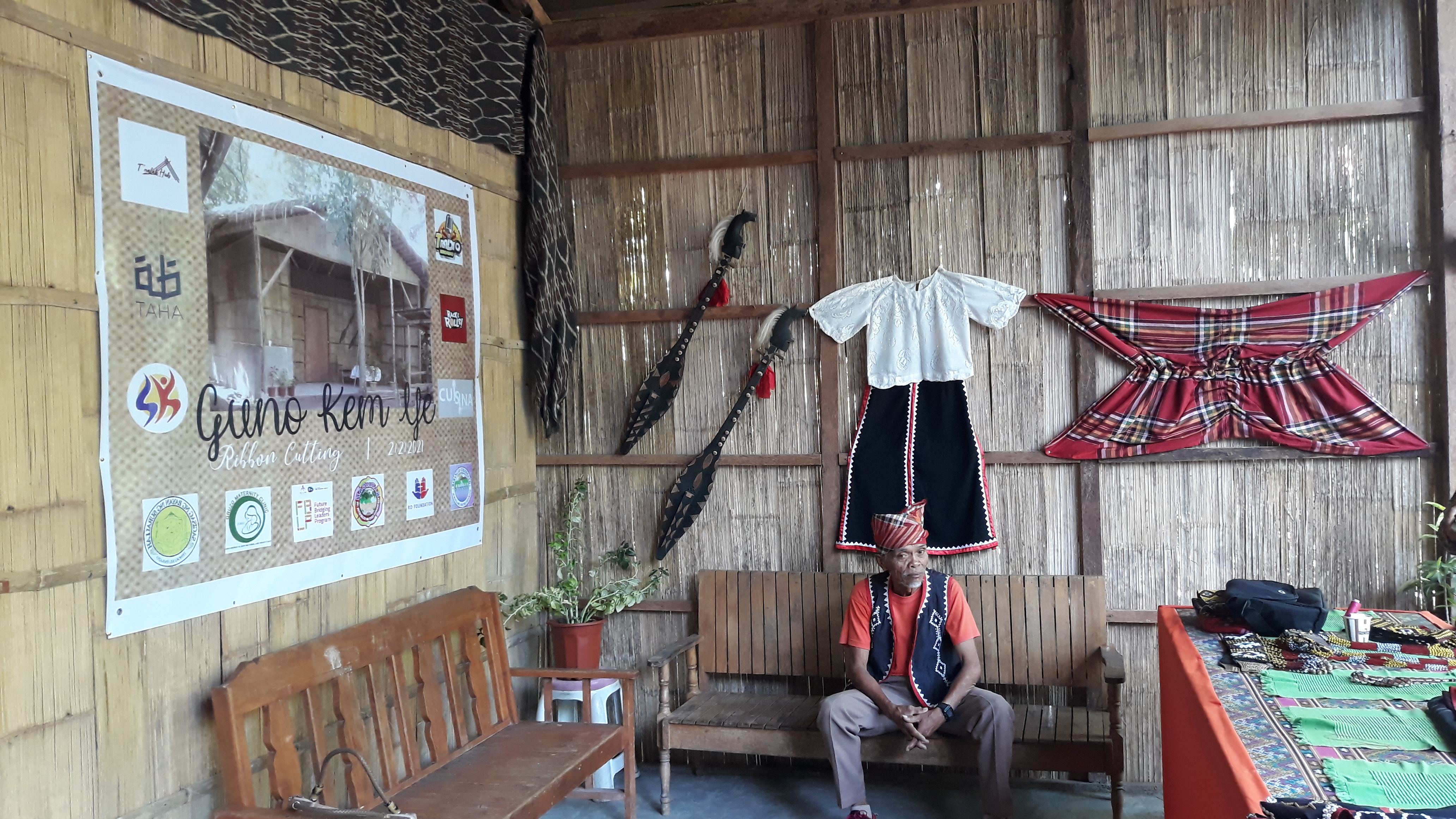 Guno Kem Ye encourages T'boli mothers to be prepared for childbirth within a culturally sensitive environment. During their stay in Guno Kem Ye, T'boli mothers are regularly visited by midwives from GMC to check their vital signs and if they are nearing labor.
T'boli mothers who have low-risk pregnancies and are bound for normal spontaneous deliveries will be brought to the GMC. Those who have high-risk pregnancies will be referred to the provincial hospital.
Guno Kem Ye has partnered with the municipal government of Surallah for the use of am ambulance in the transportation of pregnant mothers. They have also secured from the government a supply of one sack of rice every month for the food of T'boli mothers.
"The team behind Guno Kem Ye are people who do not only think of themselves, but also the benefit of humanity. We are very fortunate here in the LGU (local government unit) to have individuals like them," said Vice Mayor Pinky Divinagracia during the ribbon-cutting ceremony last February 2.
Integrating culturally sensitive practices
The interior of Guno Kem Ye was designed in consultation with T'boli traditional midwives Ye Carmen Fiang and Monding Ditan. The T'boli community created 4 units of bayog, a traditional bed made of bamboo, for use of pregnant mothers in Guno Kem Ye. T'boli musical instruments called Hegelung are also displayed inside to make T'boli mothers feel at home.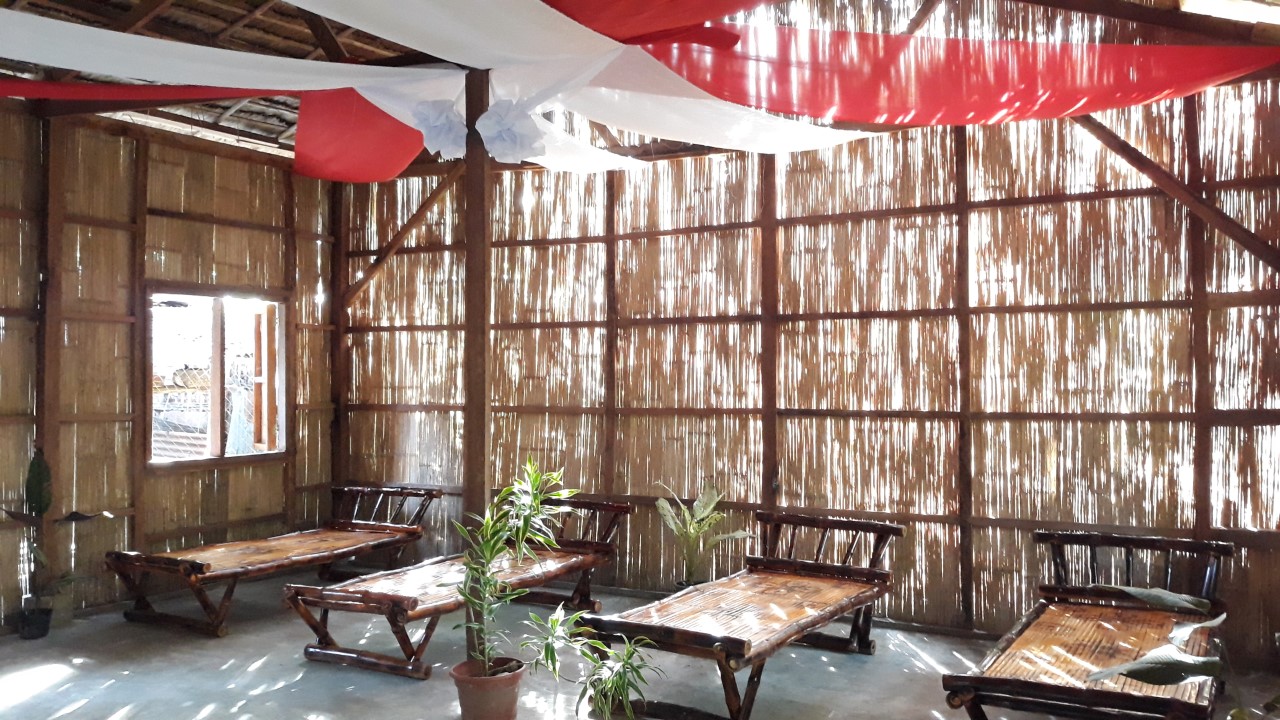 During normal spontaneous deliveries at GMC, a malong will be used to cover the mothers' private parts so they will feel comfortable. The T'boli mothers can also bring with them their chosen hilot who will be present during their delivery and attend to them after they have given birth. Emman and his team are exploring traditional medicinal herbs to be given to mothers to speed up their healing.
Engaging the community online
The collective efforts of the community within and outside Surallah made Guno Kem Ye possible. When the project was just at its initial phase, Emman was sent by his company to Papua New Guinea in October 2019 which was extended to December 2020 due to COVID-19 pandemic travel restrictions. But it did not stop him from pursuing the project.
Emman's family members and GMC staff helped him conduct face-to-face consultations with members of the T'boli tribe. For his part, Emman communicated online with local government officials, businesses, civil society organizations, and individuals who are interested in supporting the project.
When he got the chance to return to the Philippines for two weeks in January 2020, he spent most of his time visiting the T'boli community and talking to tribal leaders instead of going on vacation.
Back in Papua New Guinea, Emman maximized the use of Facebook to launch an online crowdfunding campaign for Guno Kem Ye's construction. In a public post, he bared a list of the construction materials needed and their corresponding costs, along with labor fees. Interested individuals could comment "mine" + "name of construction material" to pledge financial support for the project.
By the end of the crowdfunding campaign, Emman was able to raise a total of P72,398 in cash donations, on top of in-kind donations, for Guno Kem Ye's construction.
Support from other bridging leaders
Other Bridging Leadership fellows from AIM helped Emman throughout his journey with the Guno Kem Ye project.
Ryan Vidanes, executive director of the RD Foundation and AIM Bridging Leaders' Initiative for Climate Resilience (BLICR) fellow, provided a cash grant and donated medicine cabinets and bedside tables for Guno Kem Ye. Emman's co-fellows from the FBLP also gave cash and in-kind donations, along with emotional support and continuous encouragement.
"Dream, co-dream, and co-create for attaining a better life for the community – Guno Kem Ye provides a venue for collaboration," Maria Luz Go, social entrepreneur and AIM Mindanao Bridging Leaders Program (MBLP) fellow, said about Emman's project.
Go has mentored Emman throughout his leadership journey with AIM and provided funding for the installation of solar panels in Guno Kem Ye.
Embrace from the T'boli community
During the ribbon-cutting ceremony, Jocelyn Labrodo, Indigenous People's Mandatory Representative (IPMR) of Barangay Little Baguio (near Barangay Colongulo), expressed her gratitude to project proponents.
"Thank you very much to those who came up with this project. Finally, someone remembered us. We can hardly express the joy that we feel," Labrodo said.
The IPMRs in the barangays in Surallah and nearby municipalities Tboli and Lake Sebu committed to encourage T'boli women in their community to schedule their stay in Guno Kem Ye. They will serve as coordinators for the women's arrival and departure from the facility.
Ronald Taplan, IPMR of the Surallah municipal government, plans to set meetings with the Sangguniang Bayan and other IPMRs to advocate for the training and deployment of T'boli health personnel who can assist in Guno Kem Ye.
Emman is working towards his next goal of giving formal training and licenses to T'boli traditional midwives so they themselves can facilitate childbirth for their women without facing legal consequences. He also hopes to replicate Guno Kem Ye in other parts of the country to spread further his advocacy of bridging health and cultural divides in IP communities. – Rappler.com
Pamela Mendoza works as a Research and Training Associate at the AIM TeaM Energy Center for Bridging Leadership.