(1st UPDATE) The Bicol governors fear the more virulent Delta variant of the COVID-19 may slip through their northern corridor
Provincial governments in the Bicol region on Wednesday, August 4, have set up border checkpoints and are inspecting travel passes and COVID-19 test result documents as part of stricter measures to prevent the entry of the virulent Delta variant here.
Border control went up in Barangay Tabugon in Sta Elena town in Camarines Norte province, which is just across the boundary with Quezon province. Camarines Norte is the northern corridor gateway to the Bicol region coming from the Calabarzon.
Another checkpoint is in Del Gallego town in Camarines Sur, which leads to Albay, said Department of the Interior and Local Government regional director Anthony Nuyda.
Nuyda said the new safeguards did not need a green light from the national COVID-19 task force (IATF).
He added that local chief executives were only required to send copies of their executive orders to the DILG and the regional interagency task force, which he headed.
Albay also put up a checkpoint in Polangui town, while Sorsogon province's was in Putiao town.
Border control stations also went up in Pilar Port in Masbate, in the Tabaco City seaport and in Catanduanes.
"Our governors set up unified checkpoints and stricter border control measures to prevent the entry of Delta variant and in anticipation of an influx of travelers from the National Capital Region because of the upcoming lockdown," Nuyda said.
Metro Manila's rigid enhanced community quarantine (ECQ) will be from August 6 to 20.
Albay Governor Al Francis Bichara issued Executive Order No. 25 on Tuesday, August 3, directing border patrols to check that all travelers entering the province, including authorized persons outside their residences (APOR). The Albay provincial government issues 24-hour travel passes both for vaccinated or unvaccinated visitors.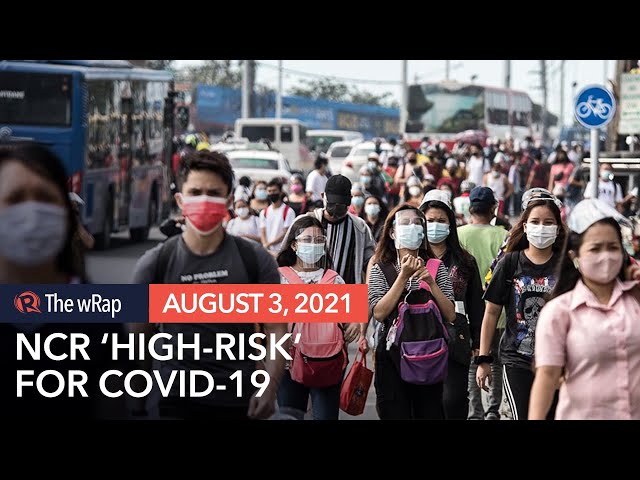 Albay also required all incoming travelers, including essential workers and crew transporting critical goods, to present a negative result of either reverse transcription-polymerase chain reaction (RT-PCR) test, saliva test, or antigen test. These should be valid only within 3 days from the date of issuance of the Department of Health (DOH) accredited facilities.
Bichara's new EO also ordered all municipal and city LGUs to issue their own passes, which would be checked at their borders. If visitors or returning residents from within Bicol are staying for more than 24 hours in localities, they would also need to present a negative result of the COVID-19 tests.
The US Centers for Disease Control and Prevention warned that the Delta variant was as infectious as chickenpox, a common childhood viral disease. A report made public on July 30 warned this strain is "likely more severe" than earlier versions of the virus.
– Rappler.com